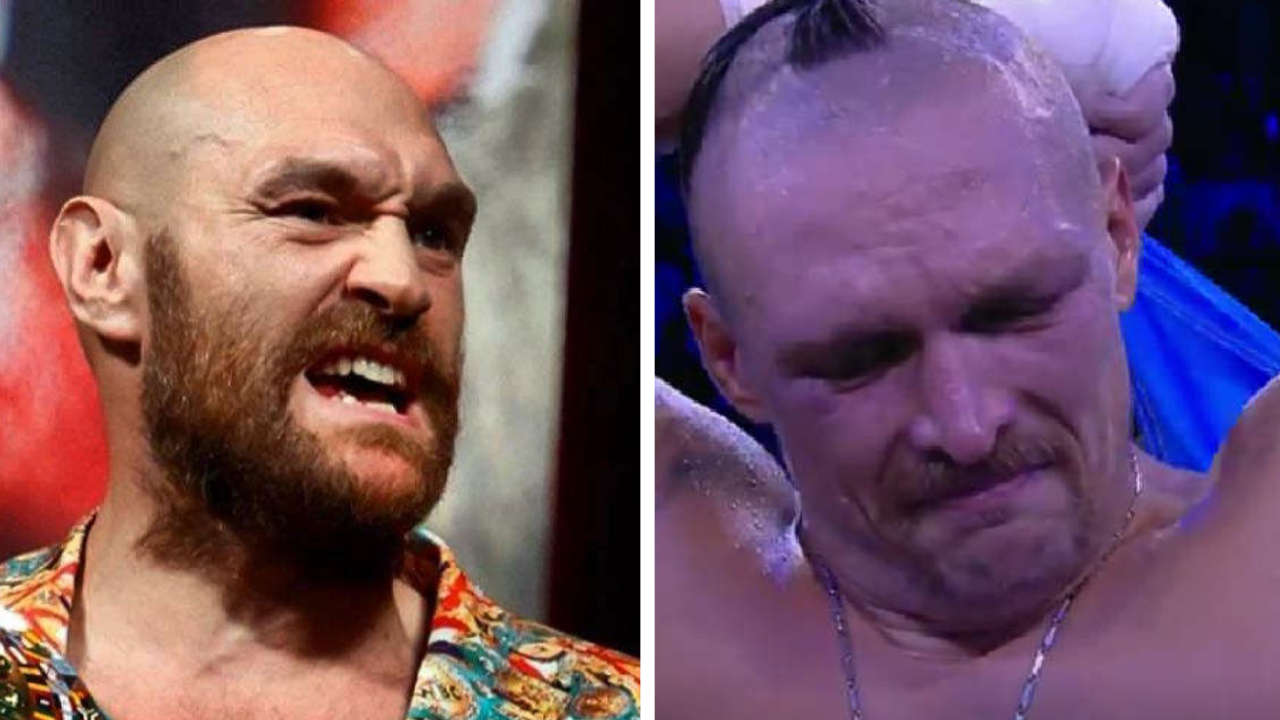 Tyson Fury has invited his world heavyweight boxing championship rival Oleksandr Uysk to Morecambe.
The WBC Heavyweight Champion is due to fight Usyk for the undisputed title and has said that afterwards, he'd be happy to entertain the Ukrainian and his family at his home.
First, Fury has to get past former UFC Heavyweight Champion Francis Ngannou, who he faces in a non-title 10-rounder in Riyadh this Saturday (October 28).
If all goes to plan, 'The Gypsy King' will square off with the WBA, IBF and WBO champion Usyk, who is also undefeated, for all the belts in Saudi Arabia, possibly on December 23.
Spencer Brown, Tyson's manager, told Boxing King Media that Fury spoke directly to Uysk after talks for the mega-fight concluded.
"Tyson invited him to Morecambe with the kids to have a weekend away," said Mr Brown.
"It was very quick and simple. Tyson just said 'put him on the phone' and said 'thank you very much, look forward to meeting you in the ring'.
"'After it all settles, I'd like you to come to Morecambe, bring your kids and let's have a weekend.'"
Tyson and Usyk have been firing insults at each other for more than a year, but Mr Brown hinted that this was simply to promote their fight.
"Tyson doesn't hate anybody. This 'greedy belly' and 'rabbit' thing, it's what we want.
"Sometimes genuinely people dislike each other but Tyson dislikes no man. He's not got it in him."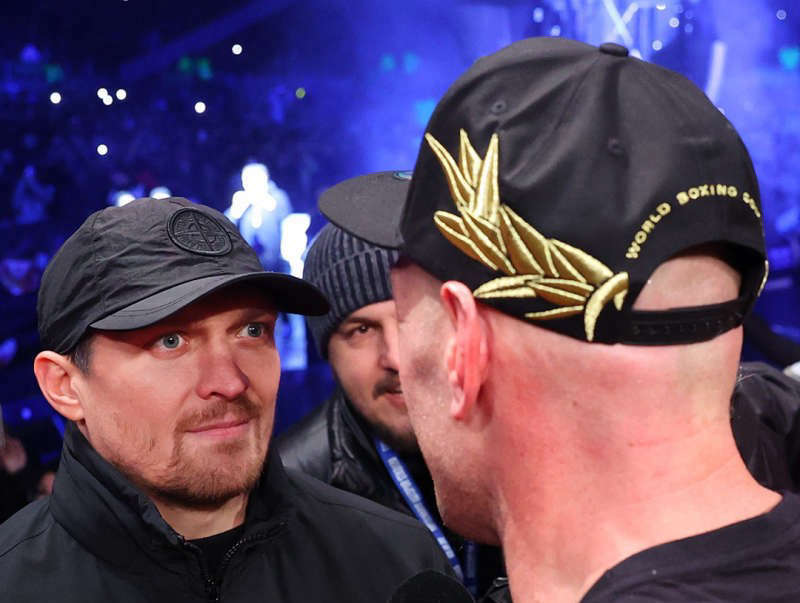 Plans for Fury to fight Usyk fell through in the spring, but talks resumed and the deal was announced in September.
"It was done very quickly, very easily, there were very few people knew about it," said Mr Brown.
"(Turki Al-Sheikh, Chairman of General Authority for Entertainment in Saudi Arabia) is the man behind it. Without him, we can't put anything on.
"We got the job done in four hours.
"I spoke to (Usyk's management) and so did (Tyson's promoters) Frank and George Warren, and it's full steam ahead for (December) 23rd.
"We're looking at a generational fight here."
Read more: Tyson Fury to face Oleksandr Usyk in undisputed heavyweight championship fight in Saudi Arabia - Beyond Radio
Fury vs Ngannou on Saturday night has been billed as 'The Battle of the Baddest'.
The undefeated Tyson, 35, starts as a heavy favourite against a man who has never boxed professionally before.
Ngannou, 37, from Cameroon, made his name in mixed martial arts cage-fighting where he amassed a record of 17 wins in 20 fights, 12 by knockout, including inside-the-distance wins over top UFC fighters Stipe Miocic, Junior dos Santos, Alistair Overeem and Cain Velasquez.
Ngannou has been training with former undisputed world heavyweight boxing champion Mike Tyson and is known as a fearsome puncher.
Fury, who has 33 wins and one draw in his career, says he has taken Ngannou's threat extremely seriously, even though he is a novice as a professional boxer.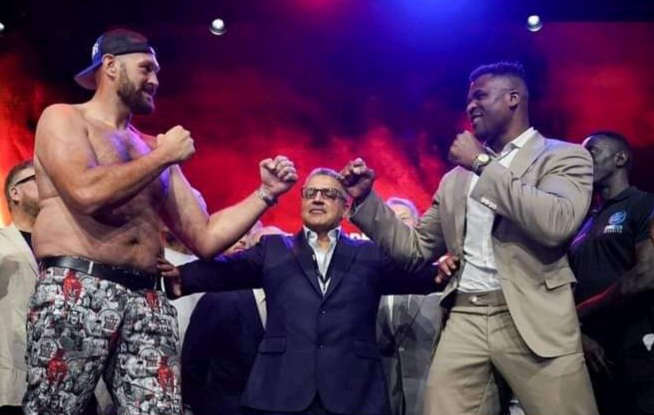 The fight will kick off 'Riyadh Season', a major festival of entertainment in the Kingdom of Saudi Arabia.
"These two are going to go out and try to tear each other's heads off," said Brown.
"(Ngannou) is a powerhouse, not to be underestimated. The only trouble is, in his first fight, he's got to fight 'The Gypsy King'."
The fight will be shown on TNT Sports in the UK and the DAZN streaming platform. Sky customers can purchase TNT Sports Box Office on channel 490.
Fury vs Ngannou will also be shown live in many local venues on Saturday night, with ring walks due at around 10.40pm UK time.