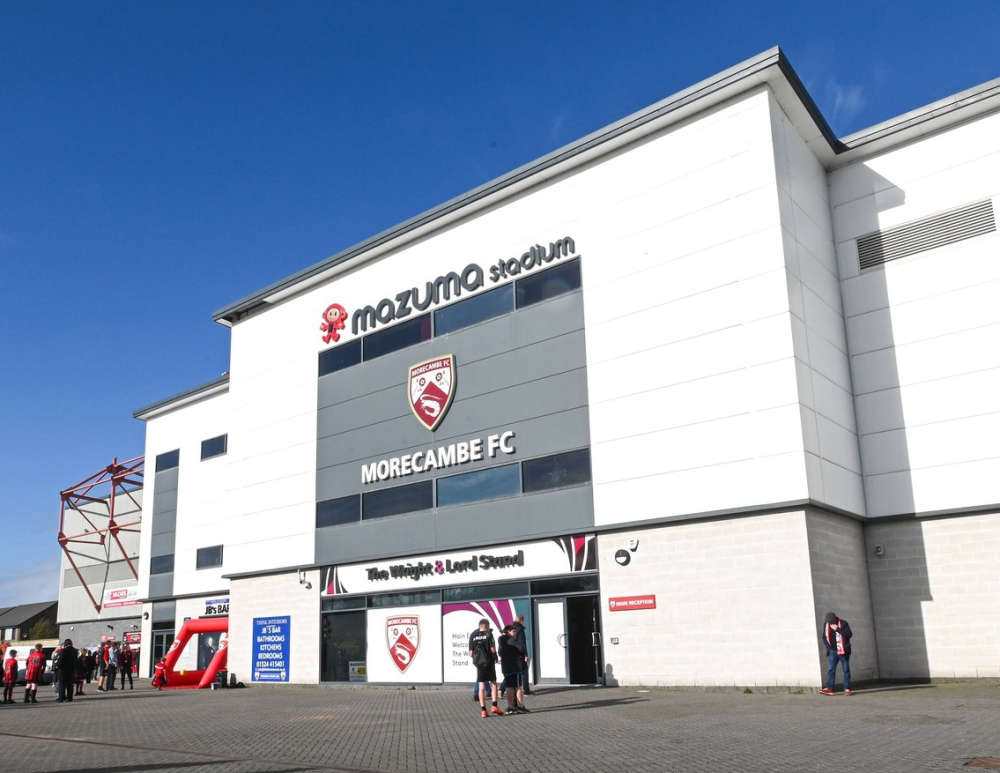 Morecambe FC has been fined £3,000 after admitting a misconduct charge following an incident during their game against Salford City earlier this month.
Both teams were charged with a breach of Football Association rules following an incident deep in stoppage time at the end of the game at the Mazuma Mobile Stadium, which the Shrimps won 1-0.
Salford midfielder Matt Lund was sent off for violent conduct after kicking out at Morecambe player Jacob Davenport, leading to an altercation involving players from both sides. There was a further incident around the tunnel and technical areas as Lund left the field of play.
The Shrimps admitted the charge and were handed a £3,000 fine by the FA, with Salford fined £3,500.
In a statement, the FA said: "Morecambe and Salford City have been fined £3,000 and £3,500 respectively for a mass confrontation that occurred during the 94th minute of their game on Saturday 2 September 2023 in the EFL League Two.
''Both clubs admitted that they failed to ensure their players conducted themselves in an orderly fashion and refrained from provocative behaviour.
''Their sanctions were subsequently imposed by an independent Regulatory Commission."
Morecambe said they would be making no further comment on the matter.