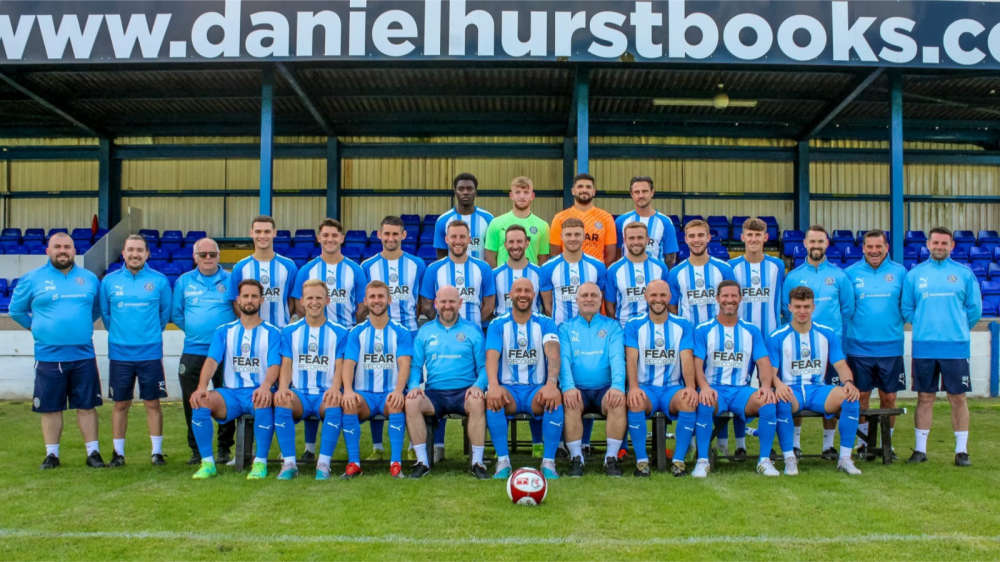 Lancaster City boss Mark Fell says his side will have to "be at our best" when they take on Macclesfield.
Lancaster drew 0-0 against Worksop Town on Saturday - a result which Fell described as "a step in the right direction."
That was after a 4-2 defeat to Radcliffe last Tuesday, however they did get a win on the opening day (August 12), beating Stafford Rangers 2-0, and are ninth in the league at this very early stage of the season.
The Dolly Blues will be missing midfielder Niall Cowperthwaite for tonight's Macclesfield game, after his red card at Radcliffe. He was allowed to play against Worksop as there is always a one-week window for clubs in the NPL to appeal red cards, but his three-match suspension now comes into force.
Lewis Forshaw departed the club at the weekend following the end of his short-term loan spell from Burnley in which he made three appearances and kept two clean sheets.
Goalkeeper and summer signing Andre Mendes is in line for a first competitive appearance for Lancaster after serving a three-match suspension which he picked up last season, while on loan at Ashton United.
Captain Andrew Teague could be a doubt after going down with an injury towards the end of the game against Worksop.
Mark Fell said he was hopeful of "a great turnout" and a "vocal crowd", as well as a good performance against Macclesfield.
Macclesfield, managed by former Morecambe forward Mark Duffy, were promoted from the NPL Division One West last season after taking 90 points from 38 games.
The club were formed in 2020 as a phoenix club of former Football League side Macclesfield Town, who were issued with a winding-up order in the same year.
They were promoted in their first season as a club too, in the 2021-22 campaign, from the North West Counties Football League Premier Division, and the Silkmen have ambitions to get a third consecutive promotion this season.
They are certainly capable of doing so, proven by the fact that they have taken maximum points so far this season and are yet to concede a goal.
They have two former Lancaster City players in their ranks: Lewis Fensome, a defender who spent over four years at The Giant Axe before leaving to join Macclesfield in 2022, and midfielder Paul Dawson, who was at Lancaster between 2019 and 2021.
Lancaster City v Macclesfield kicks off at 7.45pm tonight (August 22) at The Giant Axe