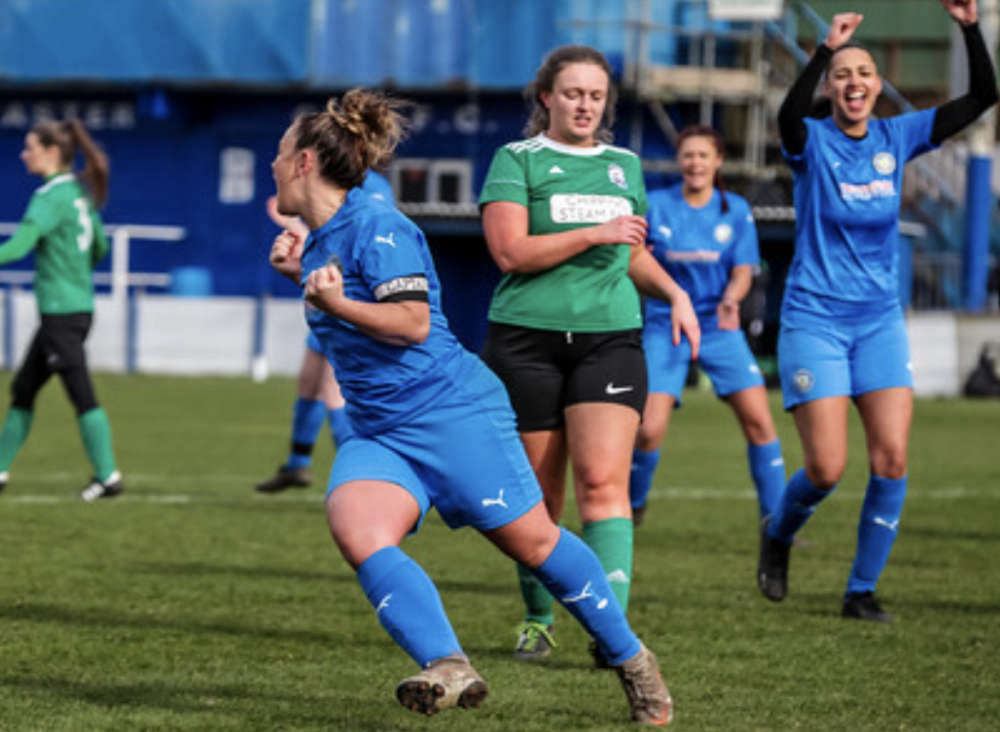 Lancaster City Ladies were beaten 5-2 by Horwich St Mary's Ladies in their first game of the season.
It was the Dolly Ladies' first ever game in the Lancashire FA Women's County League Championship League after their promotion from the Division 1 North/West.
Horwich St Mary's Ladies themselves are also a newly promoted team, having come up from the Division 1 South/East.
Sunday's game, played on The Giant Axe pitch to mark the start of the new season, was Paul Winstanley and Becky Upjohn's first competitive match as a management duo after they replaced former boss Scott King in the summer.
Beth Leeming, a recent addition to the Lancaster City Ladies' squad, made her first appearance for the team and started the game, while Yasmine King returned to action from the bench, making her first appearance since April when she suffered an injury that kept her out for the tail end of last season.
The hosts got off to a great start and took the lead on eight minutes thanks to captain Kayleigh Young, scorer of 46 goals last season.
She got her first of this campaign after pouncing on a defensive scramble from Horwich in the box and powering the ball home.
However, within the next 15 minutes of the game, Horwich had turned the game on its head, with both goals coming from Jodie Corless.
On the half hour mark, Horwich made it 3-1 through Poppy Haslam. The initial shot from another Horwich player was well saved by Lucy Askew, only to end up at the feet of Haslam, who had yards of space and scored.
Lancaster applied more pressure after the visitors' third and managed to reduce the deficit before half time. Young got her second of the game, latching onto a great cross-field ball, before closing in on goal and cooly placing it into the bottom right-hand corner.
Horwich, however, showed no signs of wanting to just cling on to a one-goal lead after the break, forcing Lancaster into their own half for large parts of the second half.
City had a few half chances to equalise, but unfortunately the away side extended their lead, scoring twice in the final ten minutes of the game.
Jodie Corless completed her hat trick and Emily Holt got a goal as well in two similarly worked moves which the Dolly Ladies will have been disappointed to concede.
Lancaster City Ladies posted on their social media after the match that it's a game that the players will "learn a lot from".
Their next game is away from home against Blackburn Eagles JFC Ladies, who beat Bolton County Women 4-1 on Sunday.
However, they have played one more game than Lancaster – as has every other team in the division – and lost their opening match against Wigan Athletic Ladies & Girls Development.
Blackburn Eagles JFC Ladies v Lancaster City Ladies kicks off at 2pm on Sunday (September 17) at Livingstone Road Sports Ground.