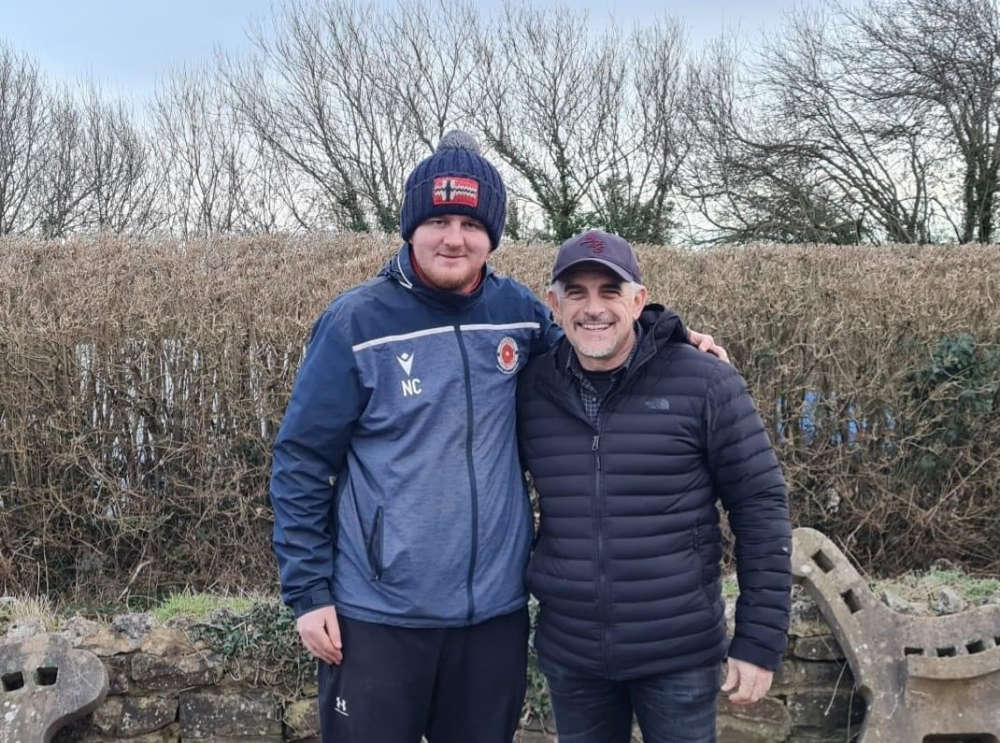 A Carnforth football team's unique ground enclosed by an old limestone quarry has appeared on a Sky TV documentary.
Millhead FC's Iodine Park was shown in the opening moments of the first episode of Sky Documentaries' new four-part series 'Mission to Burnley' broadcast last Thursday, which focuses on Burnley FC's promotion back to the Premier League last season.
In the documentary's opening scene, which were filmed back in spring, Alan Pace, who is Burnley's chairman and the managing partner of Burnley's owners since December 2020 – ALK Capital - is seen playing football with fellow ALK partners and Burnley directors - on the Iodine Park pitch, which is located in an old limestone quarry.
Footage of them playing football is taken both on the ground and from above the pitch using drones, regularly focusing on the large cliff which overlooks the stadium and is positioned behind one of the nets, making the ground unique.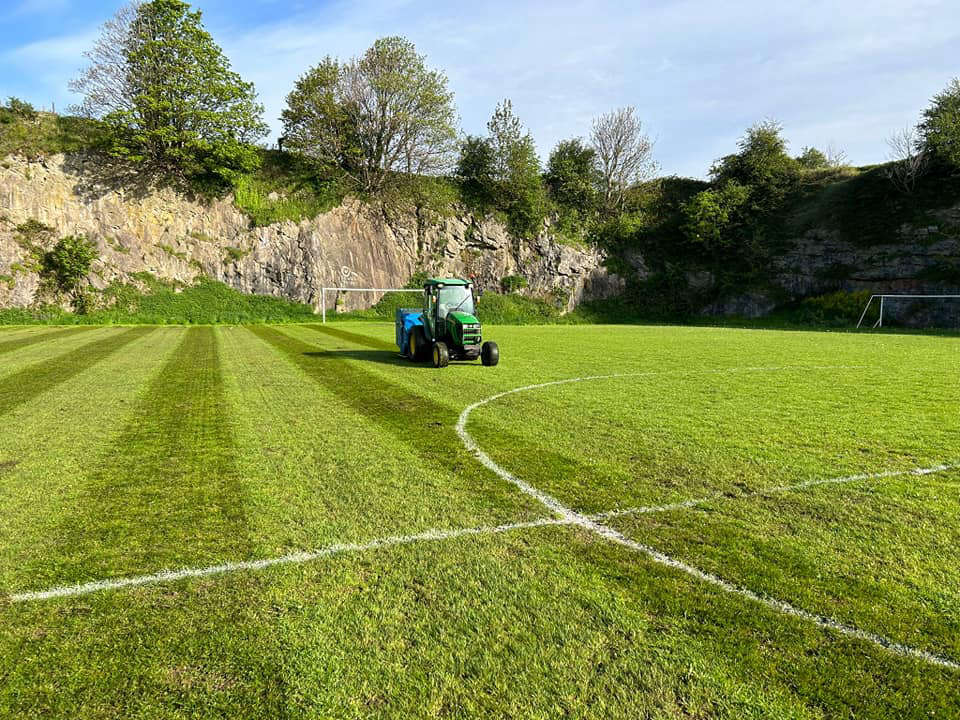 A bird's eye view of the surrounding area is then seen, showing Warton Crag, Warton village and Morecambe Bay looking out towards Silverdale.
Millhead's first team manager Nick Clark had his photo taken with Pace, and he spoke to Beyond Radio all about their meeting a few months ago!
"We got contacted by Ad Hoc Films, who made the documentary, and at the time we didn't really know what it was for, all we know it was going to be a documentary series about something local," said Nick.
"It was the first time he's been at the ground, I think the production team liked the ground, it's suited what they needed and it looks good on the TV.
"They had loads of drones, a film crew on the cliff and on the pitch, they turned up with five production trucks!"
Since the club took to social media last week to reveal that Pace had been at their ground, they have received a lot of attention online.
"Our league, the Westmorland Football League, are really happy about it," said Nick.
"We've got quite a few players who are Burnley fans so they were obviously buzzing about it too, and a few who are annoyed that they missed meeting him!
"It's added to what is a very unique ground and it very exciting for the club.
"We have a lot of ground-hoppers, people who come in from everywhere to watch us, people from Sweden, Scotland, a production crew from Spain have come to the ground and it just makes the ground more special and unique."
The club held a successful fundraising event last weekend."
The junior teams raised £630 from a coffee and fun morning, with all proceeds going to the club.
"We've spent a lot of money on re-doing our pitch this season for the first time ever, we've had it all laid, re-seeded and more, so this coffee morning was to try and get a bit of money back into the bank, spread the word and try and get the community involved, because the community are huge to us," said Nick.
"It was really successful and we'd like to do more over the season, the next one is probably going to be at Christmas."
The club's first team are in a new division this year – the Westmorland Football League Division Three – after being transferred following a third-placed finish in their first season in Division 4, which they joined following their decision to leave the North Lancashire and District Football League in 2022.
The team clearly have what it takes to do well in the division, proven by the result of their opening day fixture against Eden Valley – a 4-1 victory.
"Last year was a real eye-opener to how good a Millhead side can be, because in quite a few seasons in recent memory we've been in relegation scraps," said Nick.
"This division is new to us but I don't think we'll be anywhere near the foot of it.
"Our aim this year is consolidation but our players are keen and eager so let's see."
The team have a new captain in Tyler Davidson and Nick says he will be a "real asset" who showed "great leadership qualities" even without the captain's armband last season.
"He'll push on the footballing side, he'll be a player liaison, a smiley face with open arms."
The reserves team have also changed divisions over the summer, leaving the North Lancs League to join the Westmorland Football League, joining in the fourth division.
"Going over to the Westmorland league, for both teams, is huge. It's a nice place to be and it's a platform to build on," said Nick.
"We're the only side from around here apart from Carnforth who have two teams in the Westmorland league, so it's a big pull factor.
"It's so beneficial having both teams in the same league."
The junior section of the club is doing very well too.
"We now have four active junior sides, two of those have started this year. Girls play in those teams too, and quite a lot of the children aren't actually local and are from further afield.
"There's a good balance of players who are close by and players who come from further away."
The club are looking for boys and girls to join their under 7s and under 9s teams.
Under 7s train on Saturdays from 9.30am until 10.30am and under 9s train on Saturdays from 10.30am until 11.30.
If your child would like to join the teams, you can message them on the club's social media pages.
Follow Millhead FC's social media accounts to stay up to date on club news and updates.
"Mission to Burnley" is available to watch on Sky TV.