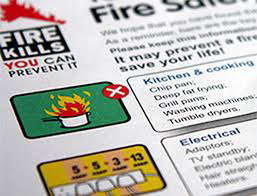 Lancashire Fire and Rescue Service wants to know your views on the risks in your communities to help shape their community safety plans for the next five years.
The LFAR Community Risk Management Plan (CRMP) sets out how they will work to make Lancashire safer over the next five years. The plan identifies the greatest risks to the people and communities of Lancashire, and how the organisation will prevent, protect and respond to incidents.
You can read the draft CRMP and take part in the consultation by visiting www.lancsfirerescue.org.uk/plan.The consultation closes on Tuesday 21 September. You can submit any comments you have about the proposals to via email or you can take part in our short web-based survey which can be accessed via the website.
Assistant Chief Fire Officer Ben Norman says:
"Lancashire Fire and Rescue Service strives to be the best trained, best equipped, best accommodated and most professional fire and rescue service in the country but now we need your help to help us plan for the next five years.
"Whether you are a resident, business owner or a member of one of our partner agencies, we want to hear what you think of our proposals.
"The role of the fire and rescue service has adapted and expanded in recent years and the service now assists people in more ways than ever before. The last 12 months have really highlighted this change as Lancashire Fire and Rescue Service has played a significant role in the response to the coronavirus pandemic in Lancashire but whilst also responding to severe wildfires and flooding."
"We want to understand from you what you believe are our greatest risks and what we should plan for in the future. I encourage you to read our draft Community Risk Management Plan and provide your honest feedback."