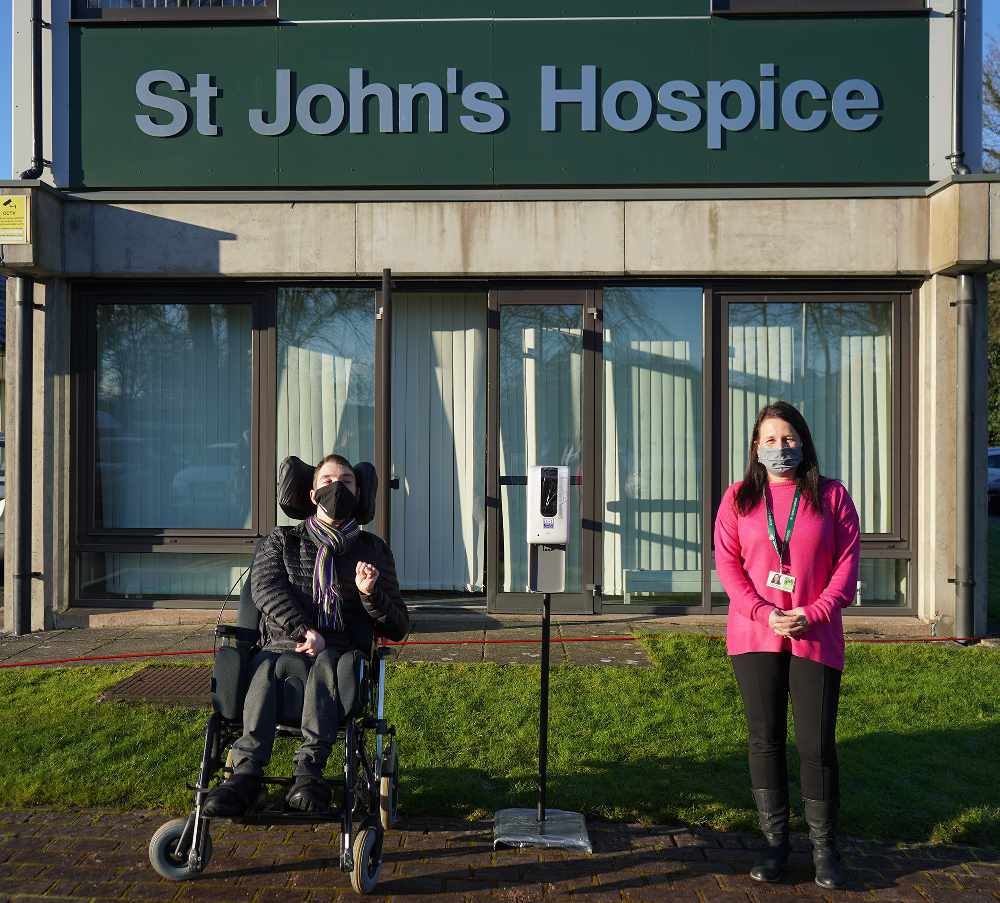 When the pandemic hit last year, a local young man vowed to show his support and started to sell PPE products locally.
​Mateo Sanderson has been raising money for lots of different charities over the years and after completing his education at Beaumont College he used his spare time to sell a variety of PPE protective equipment.
This week Mateo made his first donation of £1000 which he delivered to St John's Hospice
He has been supported by his mother Sharon Sanderson but has largely used his own initiative to sell and deliver these products locally to such organisations as Morecambe FC and the Priory at Scorton and other various local places.
To order products you can call Sharon Sanderson, 07890 776690 and remember 100% of the profits will be sent to Beaumont College or St Johns Hospice.
Mateo also has a dedicated Facebook page here: https://www.facebook.com/mateosandersonPPE/
Beyond Radio's Duncan Moore spoke to Mateo last year about his project, you can hear this again here: