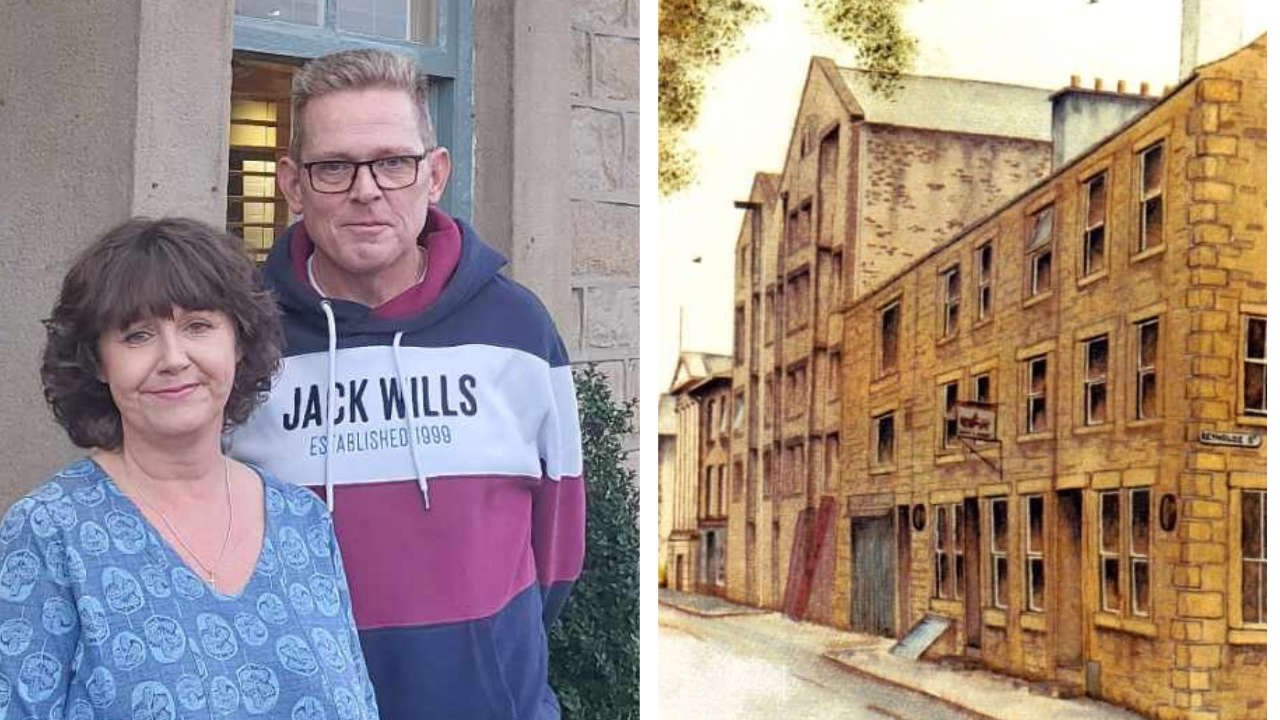 A Lancaster pub has been reunited with a long-lost piece of its history thanks to the power of social media.
A painting of the Wagon and Horses from 1981 was found and returned to the St George's Quay pub after landlord Bill Johnston posted about it online.
Sharon and Mark Fisher, children of the pub's licensees when the painting first hung there, discovered it in their parents' attic and brought it back to the Wagon.
Now the watercolour of the outside of the 18th century premises (below) once again has pride of place on the Wagon's wall, more than 40 years after it was painted.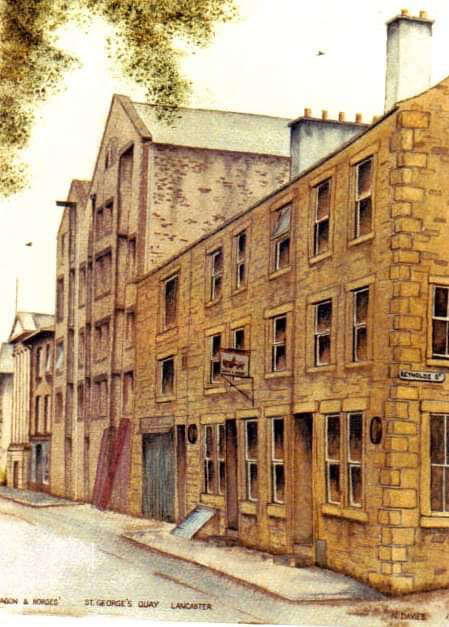 The work was created by artist Neil Davies from Morecambe, who now lives on the Costa Blanca in Spain.
Neil got in touch with Mr Johnston to tell him about the painting, after seeing him post about the Wagon and Horses on Facebook.
Bill then posted a picture of the watercolour on the local history Facebook page, Lancaster Past & Present, which was seen by the Fisher family, who donated it to the pub.
"We were clearing out anyway and we found it in my mum and dad's attic," said Sharon Fisher.
"So we decided to get it back to the Wagon and Horses. Mum and dad would be really pleased to know it was back. It's lovely to see it there."
Les and Elaine Fisher (pictured below) ran the Wagon and Horses from 1967 to 1990.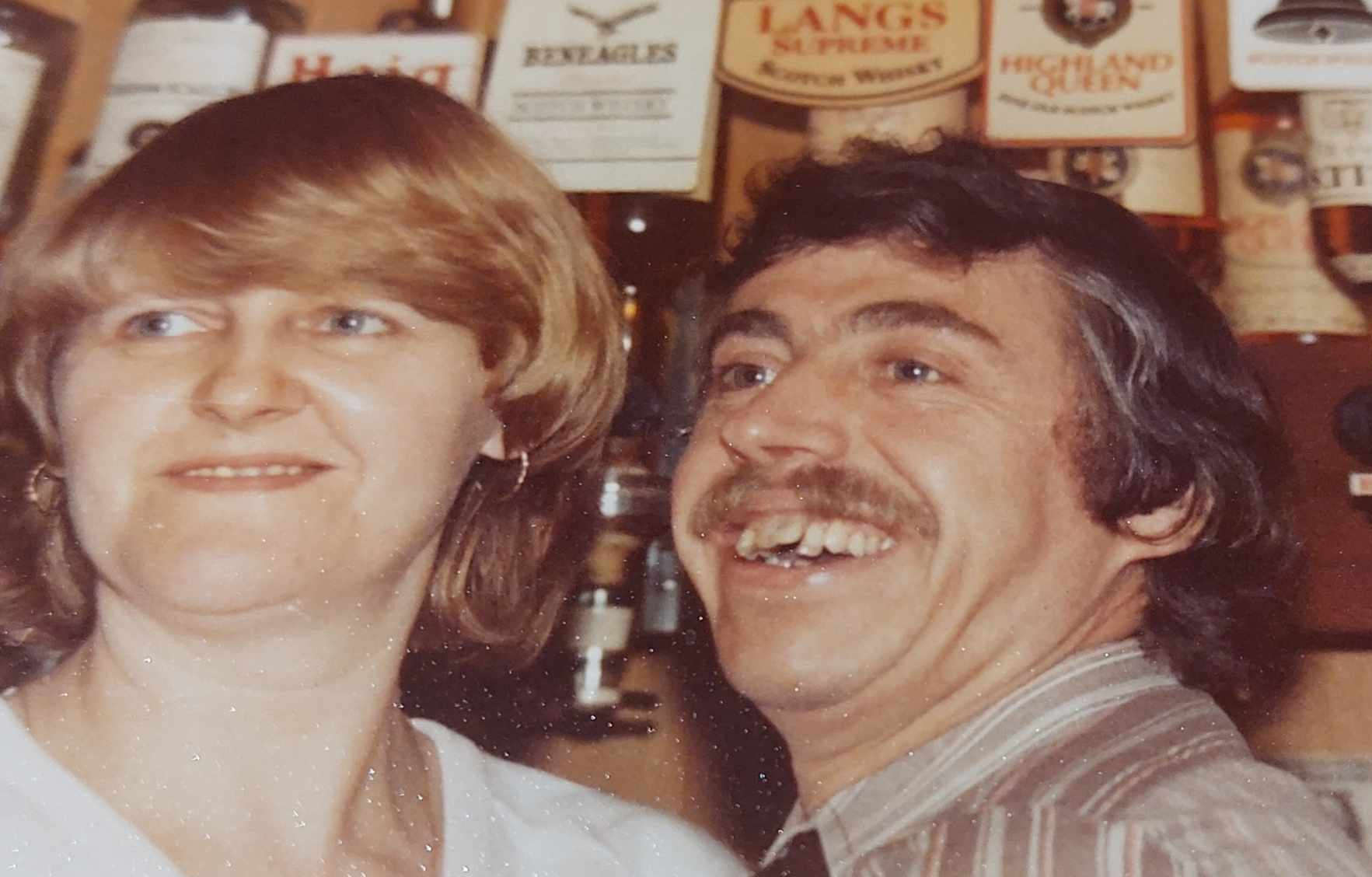 Before that, the 18th century pub was run by Elaine's uncle and aunt Sid and Dinah Benson, so the Wagon was in the family for more than 50 years altogether.
Les, who was also a former jockey, died in 2021 and Elaine passed away last year.
Bill said he will be placing a plaque in memory of Les and Elaine beneath the picture.
"It's lovely to see it back," he said.
"I've not been here long (as landlord) but I'm aware of the history of the building. People come in and talk about the amazing heritage of the Quay all the time.
"It's amazing that social media has tracked down a painting that has now been returned more than 40 years later."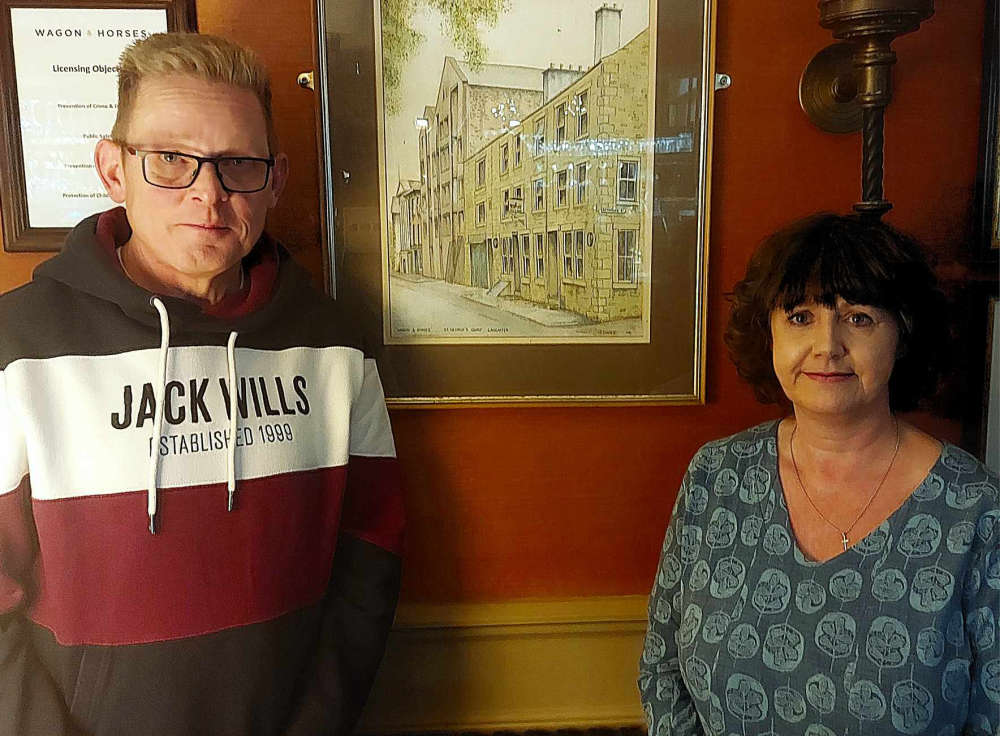 The artist Neil Davies (pictured below) was born in Morecambe and began painting watercolours in his 20s, buying his first set of Reeves paints which came with one brush from Boots in Lancaster.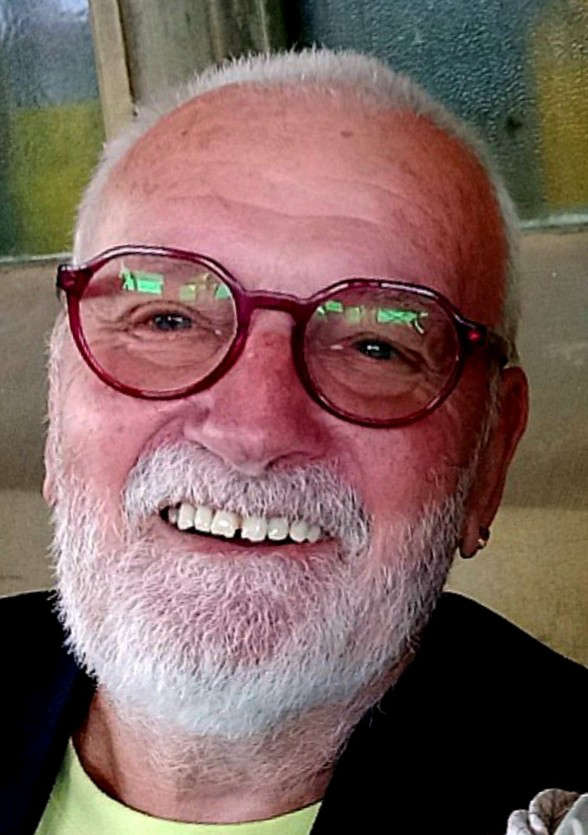 "Because the Wagon was my favourite watering hole I decided to produce the said watercolour painting and took it in to show Les and his wife," said Neil.
"As I held it up Les just told his wife to 'buy it'. It was as simple as that. It was then that I started to realise that actually I can paint."
Since then, Neil has produced artwork of the Vasco da Gama Bridge under construction in Lisbon, Heathrow Terminal 5, the last ever FA Cup Final at the old Wembley Stadium, and Morecambe's FA Cup match against Ipswich Town in 2001 (see below). At the moment he is working on an artwork project about the life and times of the Rolling Stones.