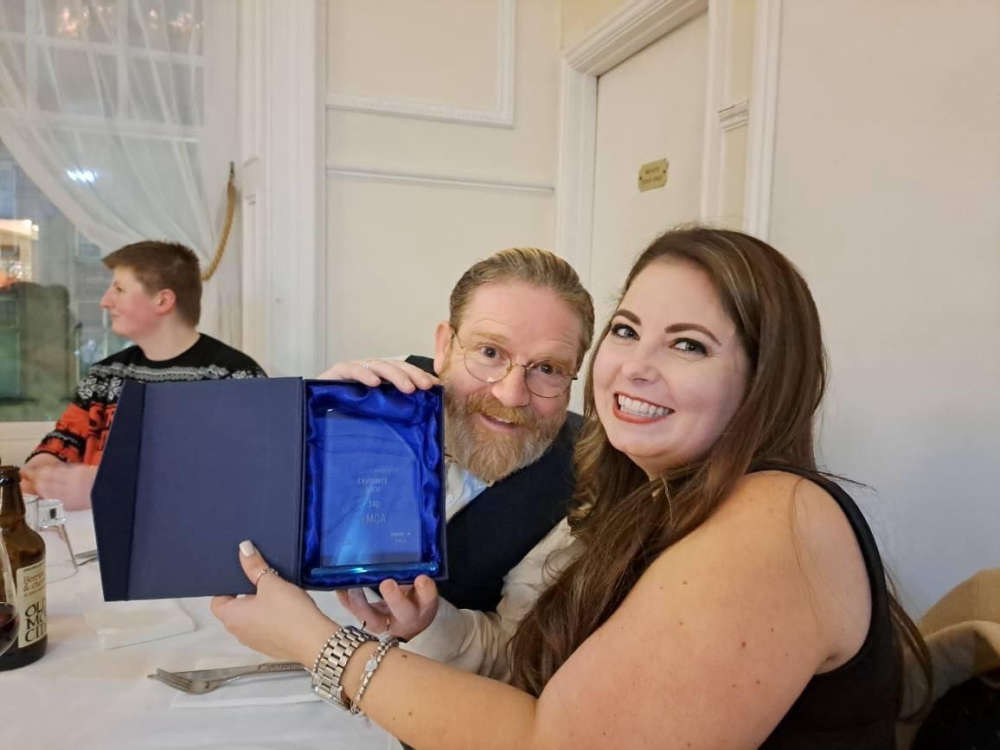 Beyond Radio was delighted to host the 2022 St Nicholas Arcades Tenants Awards.
The ceremony was held on Saturday night at the Royal Kings Arms Hotel and hosted by our very own Greg Lambert and Chris Brookbanks.
Around 2,000 nominations were made for the awards which honoured the businesses and staff who work in them, at St Nicholas Arcades shopping centre in Lancaster.
The winners were:
Best Customer Service Team
1) Select
2) Rymans
3) Next
Best Range of Products
1) Boots
2) Poundland
3) Superdrug
Best Shop Window Display
1) Next
2) Lush
3) The Entertainer
Tenants' Favourite Security Guard
Fran Lynch
Tenants' Favourite Cleaner
Michael Disberry
Favourite Shop
1) The Entertainer
2) Select
3) YMCA
Favourite Shop Assistant
1) Caz from Select
2) Lucy from The Entertainer
3) Courtney from The Entertainer
Most Engaged Newcomer
1) YMCA
2) 3 Mobile
3) Geek Retreat
Mystery Shopper Award
1) Next
2) EE
3) Vincenzo's Cafe
The awards night was sponsored by Vale Services Ltd, Castlegate Security Services and MJ Catterall.
Pictured below are the team from the Royal Kings Arms Hotel, Jol Cross and Paul Smith from the St Nicholas Arcades management team, and Greg and Chris from Beyond Radio.