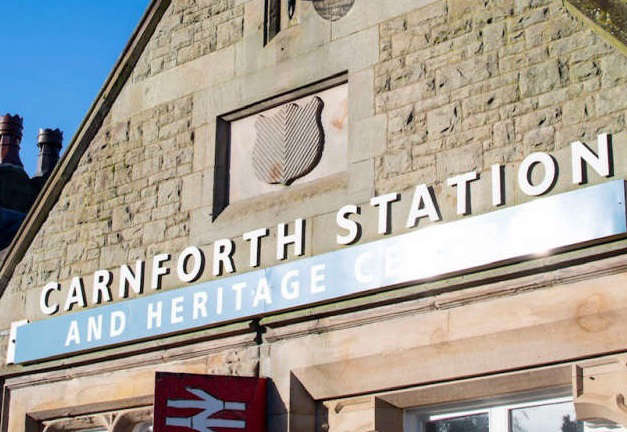 A 'very drunk' man had to be removed from the train tracks at Carnforth station.
British Transport Police said a 20-year-old was refused travel yesterday due to his intoxicated state.
As the train left he jumped on the track to chase it.
Rail staff removed him from the line as officers attended.
The man was collected by his parents and will be interviewed about the trespass in due course.