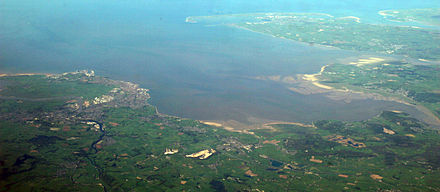 The potential of a Unitary Authority with responsibility for the Morecambe Bay area took a step closer recently after receiving backing from councillors across the district.
Under the proposals put forward, Lancaster City Council, South Lakeland District Council and Barrow Borough Council would be replaced with a new, single tier Unitary Authority which would have responsibility for the area.
After examining local support and considering the full proposal, each of the councils called council meetings on December 8th where it was agreed that the Morecambe Bay Unitary Authority proposal would be presented to Government.
Consultation on the idea of a Bay authority included an on-line survey, independent polling and letters and emails that gathered the opinions of nearly 4,000 residents. Discussions were held directly with key stakeholder organisations, while 'virtual' events with the leaders and senior officers of the three councils allowed hundreds of businesses, community groups, parish and town councils and young people, youth organisations and young carers to ask questions and offer feedback.
In a joint statement, the leaders of the three district councils, Councillor Ann Thomson from Barrow Borough Council, Councillor Dr Erica Lewis from Lancaster City Council and Councillor Giles Archibald from South Lakeland District Council, said: "We believe that the option of a Bay unitary, linking up our three councils, has the potential to deliver the best outcomes for our communities and it seems that our communities agree.
"We have been delighted with the positive reaction to our proposal and that so many people have taken the trouble to engage with us, learn about the proposal and share their views.
"What is clear is that this proposal has caught the imagination and just about everyone that we have spoken to agrees that it is an exciting prospect, an opportunity to deliver lasting and positive change in local government across the Bay area."
The full proposal document and public opinion survey results can be viewed on the Lancaster City Council website as part of the 8th December council meeting agenda here Unitary Proposal