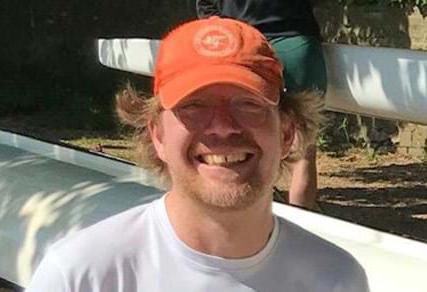 Tributes have been paid to an "extremely popular and personable" Lancaster University manager and member of a local rowing club who died after a tragic incident in the River Lune.
Ben Booth was described as an "extremely experienced and capable oarsman" by the John O'Gaunt Rowing Club, where he was a member.
Mr Booth worked as marketing manager for the Faculty of Health and Medicine at Lancaster University.
Emergency services were called on Sunday morning, October 8, to the river close to Halton Road to reports that two men who had been in a rowing boat had got into difficulty and gone into the water.
A man was rescued but Mr Booth was pulled out of the water unresponsive. He was taken to the Royal Lancaster Infirmary where he was later pronounced dead.
A spokesperson for the John O'Gaunt Rowing Club said: "It is with great sadness that we have to confirm the tragic loss of our valued member Ben Booth.
"The whole club is grieving deeply over the loss of an extremely popular and personable member. Ben had only rowed with the club since May but fitted straight into our rowing family. He was an extremely experienced and capable oarsman who was free with sharing his skills and knowledge, both on the water and in indoor coaching sessions.
"We have received messages of support and condolences from many clubs in the region, also from the Regional Chairman and President as well as from Alastair Marks the Chief Executive of British Rowing. Club members are supporting each other and have the offer of support from the welfare advisor and from external agencies, which are also available to anyone who feels the need for support in this difficult time.
"I'm sure everyone will join us in sending our heartfelt condolences to Ben's family, friends and colleagues. He will be missed dearly and will remain forever in our thoughts."
The club was closed last week as a mark of respect to Ben. A tribute to him will be held at the club on Halton Road on Saturday (October 21) at 10am.
A spokesperson for British Rowing said: "We share our deepest sympathies with Lancaster John O'Gaunt Rowing Club and its members following the tragic loss of their fellow rower Ben Booth. Our thoughts are with Ben's friends and family."
A Lancaster University spokesperson said they were "deeply saddened" at Ben's death.
"Ben had been part of the marketing office for nearly four years and, having worked with so many colleagues across the University's faculties and central teams, he made many firm friends during his time at Lancaster University," said the spokesperson.
"His loss came as a shock to us all. He will be sincerely missed, and our thoughts are particularly with his family and friends at this difficult time."
Mr Booth was also a governor at Scotforth St Paul's C of E Primary School in Lancaster. The school posted a tribute to him on its official Facebook page.
"Ben was a parent at school until July and his passion for the school stemmed from when he attended here as a boy," they said.
"We were deeply saddened and all our thoughts and prayers are with his family and friends."