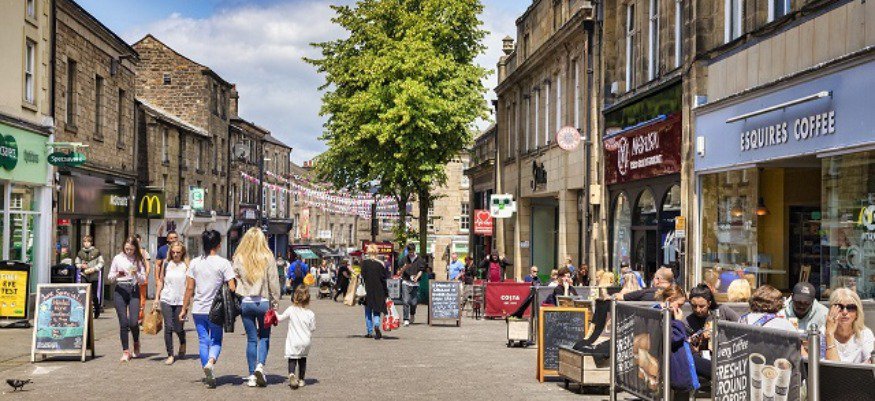 A new online gift voucher shop for Lancaster and Morecambe Bay has launched, aimed at encouraging residents to buy their Christmas presents from independent local businesses this year. 
Giftlancaster.org.uk brings together unique gifts and amazing experiences from a variety of small businesses and retailers across Lancaster and Morecambe Bay, offering vouchers for everything from restaurant meals for two, home interior gifts and beauty treatments, to escape rooms and at-home wine tasting experiences and brewery tours.
The Gift Lancaster website gives people a simple way to shop locally online, by putting all these gifts and experiences in one place, with vouchers purchased directly from businesses in a few simple clicks. The vouchers are then delivered instantly by email, ready to be wrapped up for loved ones to enjoy this Christmas.
Local independent businesses signed up to Gift Lancaster - an initiative conceived and created by Lancaster creative agency Hotfoot Design - include Lancaster Brewery, Arteria shop and gallery, DF Studio, Lancaster Escape, Journey Social, Wobbly Cobbler, Expressions, The Canal Turn, Sue Shields Spa, Ashton Hall Garden Centre, Provino wines and the Sun Hotel and Bar.
Guy Cookson, director at Hotfoot Design which launched the initiative, said: "Our local, much-loved small businesses and retailers need our support now more than ever. Choosing to spend more of our money locally helps to secure local jobs, keeps investment in the local economy and community, and helps to support the independent high street and unique variety of businesses we have here in Lancaster and across Morecambe Bay. Gift Lancaster offers local people a really quick and easy way to support our local small businesses, while giving their loved ones a local gift or experience they'll really look forward to."
Phil Simpson, director of Lancaster Brewery and The Sun Hotel said, "This year has been incredibly challenging for not only us in the hospitality industry, but for many people and businesses across the community. The shift in behaviour has been monumental from every angle and we have all had to adapt, but in terms of purchasing, people do want to shop and buy locally now more than ever, with a growing trend towards online shopping. Gift Lancaster combines these elements and I hope that our local community gets behind it, and all our businesses and retailers in Lancaster and Morecambe Bay, this Christmas."
Jane Richardson, owner of Arteria gift shop and gallery, said: "The Gift Lancaster online shop is a brilliant idea, bringing fabulous local, independent small businesses together to offer the best gifts and experiences across Lancaster and Morecambe Bay. 2020 has been a tough year for retail and the high street, we've had to continually adapt the business to accommodate our customers' needs during these challenging times. Great things can happen if we all come together - with initiatives like Gift Lancaster and the support of local residents choosing local small businesses this Christmas, we will get through this."
Lancaster and Morecambe Bay small businesses are invited to sign up to Gift Lancaster to sell their gift vouchers ahead of the Christmas season. Visit giftlancaster.org.uk/for-business.