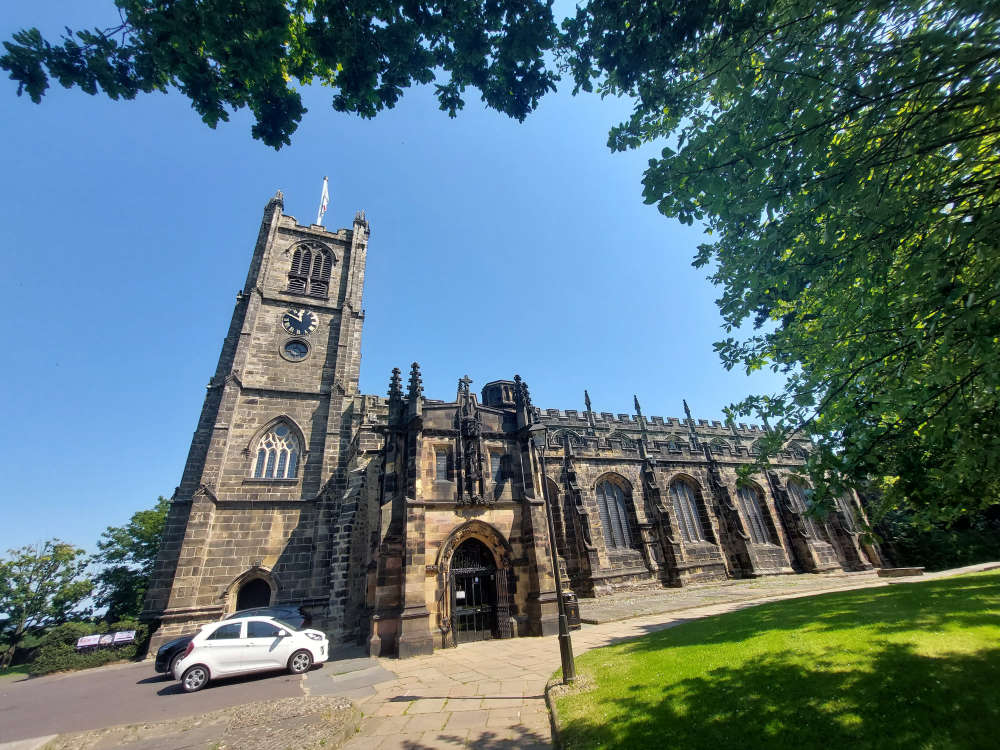 Sculptures will be revealed at a Lancaster church as part of a project re-examining the city's slave trade history.
'Three Sophias' are sculptural imprints of Sophia Fileen, an 11 year-old black girl who was baptised in Lancaster Priory on February 15 1799.
Each figure, standing 5ft high, will have a different pose and will be installed over the pews at the Priory.
The Facing the Past project asked a group of 11 year old school pupils in Sierra Leone to step across the centuries and across continents to imagine Sophia Fileen's life.
The pupils worked through who Sophia was, connected with her as a person, and their responses were documented by a professional photographer in Sierra Leone to use for the sculptures, to be located in the only known place her life has been recorded.
This special installation will be available to view from November 28 to December 7.
A launch event will be held on November 28, to include a performance by Dallas Road school children and Riognach Connolly, BBC Folk Singer of the Year, at 4pm of a specially commissioned work inspired by the poetry written by Lancaster children who have taken part in Facing the Past.
Facing the Past is an arts and research programme funded by the National Lottery Heritage Fund to reflect, reveal and redress omissions in the way the City of Lancaster has commemorated its role as the fourth largest slavery port in the UK.
The project has been exploring local heritage with all primary schools across the district and responding to and investigating complicity with the transatlantic slave trade across the city through creativity, collaborative curriculum development and community performance.
Facing the Past came about after the vandalism of a memorial of a slave trader in Lancaster Priory's churchyard, and the Black Lives Matter movement in 2021.
Lancaster was the fourth largest port for transatlantic slavery, a trade which overall resulted in the enslavement of 3.1 million Africans and which made a number of Lancastrians very wealthy.
Their family names are reflected in the city's buildings, institutions, streets and in the Priory churchyard, whilst the names and the stories of those enslaved remain largely unknown.
Facing the Past aims to bring meaning and lead to better understanding of this period of history, whilst raising questions and inspiring further enquiry.
The project is a collaboration between Black History Lancaster, the Judges' Lodgings Museum, Lancaster Priory, More Music, other partners and local schools. Three Sophias collaborators are Lancaster Priory, Facing the Past, Heritage Lottery and Educaid.