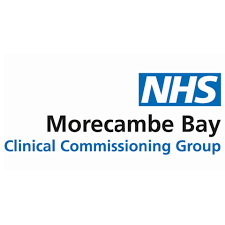 Residents of Morecambe Bay are invited to attend their local NHS Clinical Commissioning Group's Annual General Meeting (AGM). The AGM is a public meeting and anyone with an interest in how healthcare for the people of Morecambe Bay is commissioned is invited to attend.
Morecambe Bay CCG's AGM will be held virtually over Microsoft Teams on Tuesday October 19 from 3pm until 4pm.
Geoff Jolliffe, Clinical Chair of Morecambe Bay CCG said: "This meeting gives the population of Morecambe Bay a chance to find out how the CCG has worked to provide the best possible services to the highest standards in terms of safety, quality, accessibility and efficiency over the last 12 months whilst also dealing with the challenges of the Covid-19 pandemic.
"When introducing last year's report, we were many months into managing the impact of the pandemic, supporting social distancing, protecting the NHS and saving lives. At the time we would not have predicted that, a year later, we would only just be stepping down from the highest level of incident response.
"For many people this has been a year of working in a completely different way, one which people have adjusted to with effort, co-ordination and patience.
"We thank our staff, our membership and the wider Bay Health and Care Partners for everything they have done. It is clear that the health and care system will emerge from this situation in a different and ultimately a better shape."
To read about the CCG's achievements over the last 12 months, please read the Annual Report: https://www.morecambebayccg.nhs.uk/about-us
To join the AGM, submit a question in advance or to raise any queries please contact barbara.carter1@nhs.net.