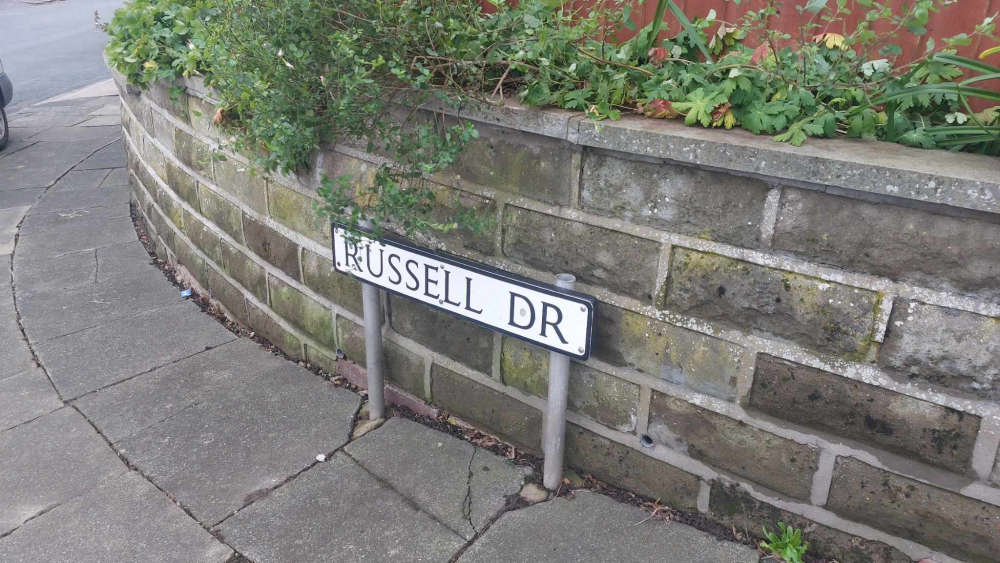 Residents have begun a fight against plans to build 200 new houses near the Bay Gateway.
Letters have been posted around Torrisholme and a residents' Facebook page has been set up asking people to voice their views on the proposed development in fields between Russell Drive and Powder House Lane, close to the M6 link road.
Wrenman Strategic Land (SL), run by local housing developer Warren Cadman, aims to submit an outline planning application by the end of the year.
The development would offer "a mix of high quality new homes, together with associated highways infrastructure, landscaping, play space, Sustainable Urban Drainage features and access from Slyne Road", they say.
Beyond Radio spoke to two residents of Russell Drive who were worried because the development could be built close to their back gardens (see photo below).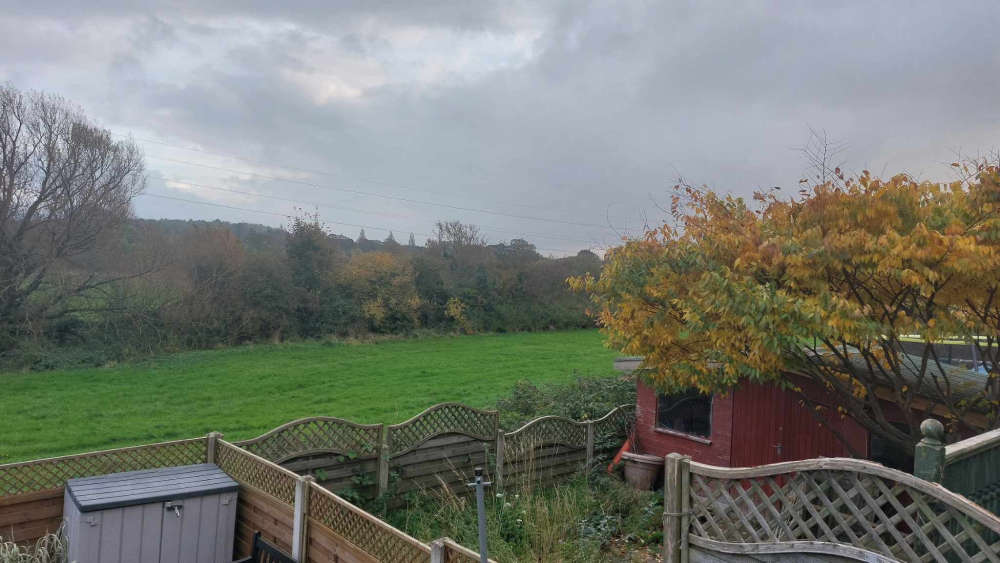 "Nobody I've spoken to is in favour of this," said one of the residents.
"Some people haven't heard about it.
"We want as many people as possible to voice their concerns.
"With 200 houses, we're talking about three or four hundred cars, and HGVs. I can't even imagine what that would be like through the village."
Another resident, who has lived on Russell Drive for more than 50 years, said: "Access is the number one issue.
"Also the possible affect on facilities, drainage and loss of habitat. The trees and fields are full of animals.
"And a loss of privacy. We sit out at night, we can see the stars and the moon, people are worried about security."
See below for a map of the proposed site.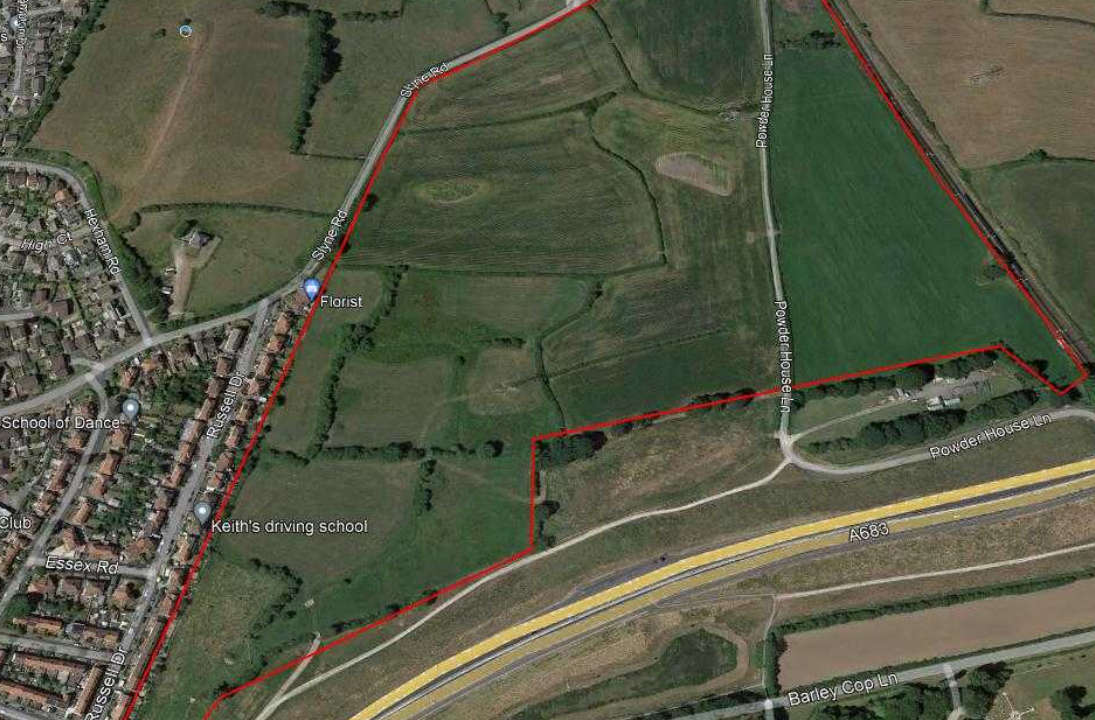 A letter sent to residents on behalf of Wrenman SL earlier this month, asking for their views, says the "key benefits of the scheme" include up to 30 per cent affordable housing.
Affordable housing is classed as housing deemed affordable to those with a household income at or below the median as rated by government.
The project would also offer new electric vehicle charging points, enhancement of the 'ecological value of the site', an increase in tree planting and 'the inclusion of materials reflecting the local character within the house design', says the letter.
The land is no longer classed as Green Belt, but is identified as 'Key Urban Landscape', a Lancaster City Council spokesperson told Beyond Radio.
We asked Wrenman Strategic Land if they would like to comment, and a spokesperson said:
"Much of this district falls under highly restrictive planning policy relating to Green Belt and the Forest of Bowland Area of Outstanding Natural Beauty. Significant areas are classified as functional flood plain and therefore unlikely to be suitable for residential development. This site at Powder House Lane lies outside of these constraints and as such it represents an opportunity to deliver much needed housing without affecting nationally significant areas.
"It cannot be denied that there is a chronic shortage of both market and affordable housing available in this district at the current time. This position is made worse by the fact that the district's key allocation for residential development in South Lancaster (Bailrigg Garden Village) is experiencing indefinite delays owing to the lack of funding for road and other infrastructure, which has now triggered a Local Plan Review.
"In order to resolve this position, it is necessary for housing to be provided in suitable locations in the district that may not have been allocated within the adopted Local Plan.
"It is acknowledged that any development of currently undeveloped land will have local impacts. We have been and are continuing to consult residents, councillors and stakeholders for their views and these are being considered in our proposals."
Lancaster City Council's 'Local Plan' identifies sites in the Lancaster and Morecambe district where housing could be built, and informs the council's planning policy. It is currently under review.
Residents are welcome to contact Wrenman's representatives Stantec UK Ltd with their feedback by emailing powderhouselane@stantec.com or call Stantec direct. This initial consultation period runs until tomorrow (October 31) and there would be further opportunities for the public to comment once a planning application goes in.
Some residents first found out about the plans when Wrenman SL put in a 'screening opinion' request to Lancaster City Council in September 2022, proposing up to 600 houses on the site.
A screening opinion request usually goes in before a planning application, so the council can decide if an Environmental Impact Assessment is needed.
Other recent plans for new houses in the Torrisholme area have caused controversy too.
Earlier this year, proposals for 129 new homes near Torrisholme Barrow were rejected by Lancaster City Council's planning committee.
Dozens of homeowners who live near fields close to Fulwood Drive (pictured below) - where the new housing was planned - packed into Morecambe Town Hall to protest against the plans.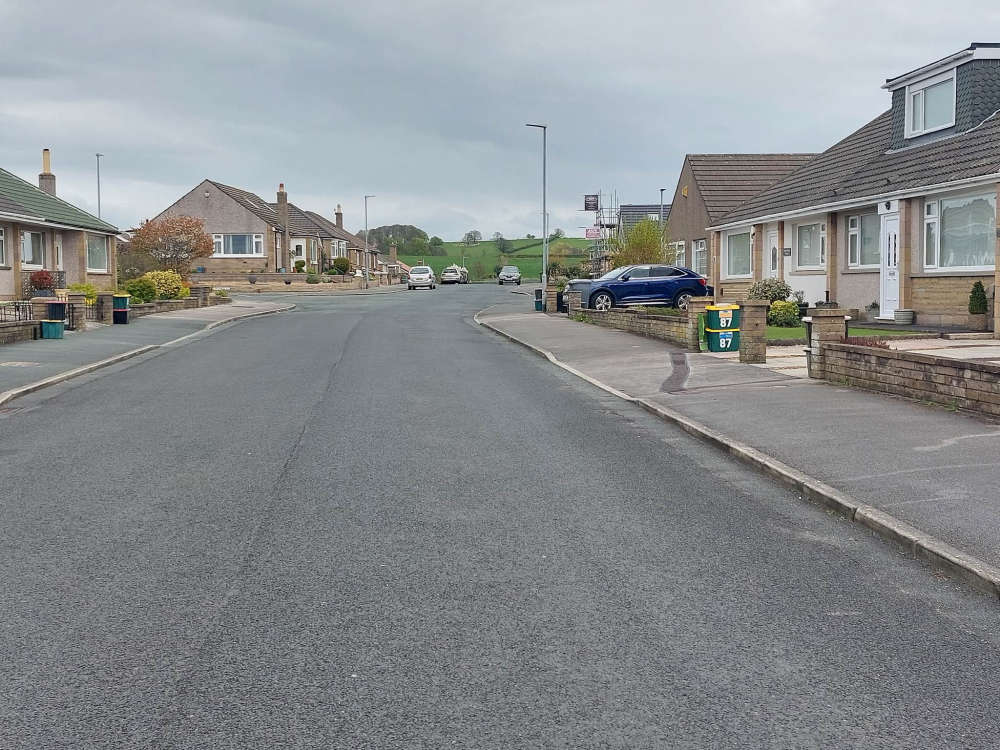 Read more: Residents "extremely pleased" after 129 new homes near Torrisholme Barrow get thumbs down - Beyond Radio
The council also turned down plans for 78 new houses in a meadow near Watery Lane and Whernside Road, close to the Vale of Lune rugby club, in April 2022.
But this development is now going ahead after developers Oakmere Homes appealed, and a government planning inspector upheld it, saying the council had a "woeful" undersupply of housing in the Lancaster and Morecambe district.
In June, plans for thousands of new homes south of Lancaster were officially put on hold.
Partners involved in the Bailrigg Garden Village scheme decided to suspend further work on the project and "re-evaluate" the proposals.
The overall plan could have seen at least 3,500 new homes built - with a figure of up to 9,185 having also been quoted - as well as road and transport changes.
The partners said the decision "comes amid increasing costs driven by construction inflation in recent years, which have increased the pressures on and risk to the public purse, and other circumstances that would impact on the final delivery".
Read more: 'Garden village' plan for thousands of new homes and new road south of Lancaster officially put on hold - Beyond Radio
Meanwhile plans for 58 new houses near Slyne were given the go-ahead earlier this month.
Read more: Work on building 58 new houses and care home at Slyne to begin next year - Beyond Radio
And in March, 116 new homes near the former Lancaster Moor hospital were also approved.
Read more: Plans for 116 new houses near former hospital approved after split vote - Beyond Radio
New housing supply nationally, is currently lower than the Government's plans for 300,000 new homes per year. Around 233,000 new homes were supplied in 2021/22, according to government figures released in May.
According to one estimate commissioned by the National Housing Federation (NHF) and Crisis from Heriot-Watt University, around 340,000 new homes need to be supplied in England each year, of which 145,000 should be affordable.
The need for new housing is due to factors including population growth and a backlog of people currently living in unsuitable accommodation across the country.