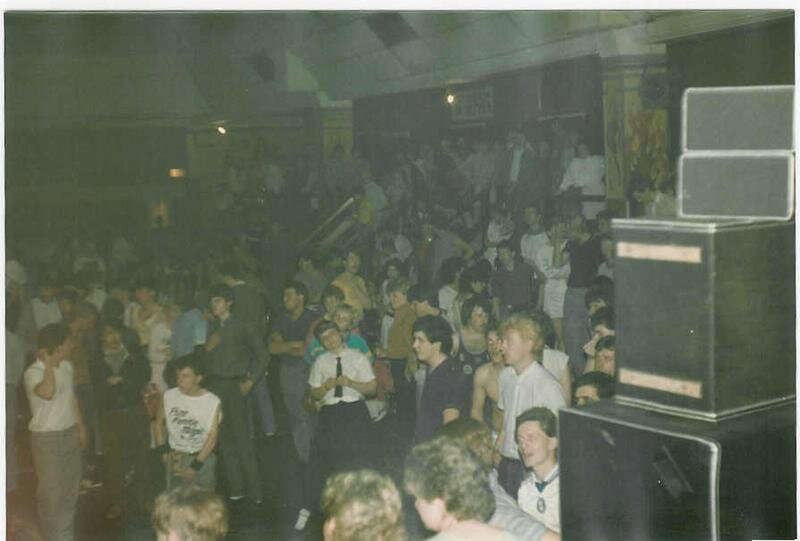 DJs and revellers from the Morecambe Central Pier all-nighters of the 1980s return to the resort this weekend to celebrate a special anniversary.
2023 marks the 40th anniversary of the first Morecambe Central Pier all-nighter and to mark the occasion, the original Pier DJs return across two rooms, for an unforgettable night of Northern Soul.
Original Morecambe Pier and Soul Promotions promoter Shaun Gibbons, said: ''Since the all-nighters in Morecambe ceased in the 1990s I've often been asked whether I would be interested in putting anything on again and have to admit that it's something that's been developing as an idea in more recent years as I've started to enjoy venturing out again as many of us have, meeting familiar faces from the past and making new friends along the way.
''2023 marks the 40th anniversary of the first Morecambe Central Pier all-nighter and to mark the occasion it seemed fitting to pull together all the ideas and launch an event returning to almost where it all started. Obviously, the Pier isn't an option as sadly it burnt down, but the final venue we moved to in Morecambe afterwards is, and was equally great in its own way, The Carleton!
''If you liked the Pier and the Carleton, then here's your chance to do it all again and just like every anniversary, there's even patches to add to your collections.
''What made 'The Pier' and 'The Carleton' so special was the people who came, so you know the date, and we can't wait to see faces old and new, you didn't have to attend the original events to enjoy the wonderful music; everyone is welcome.''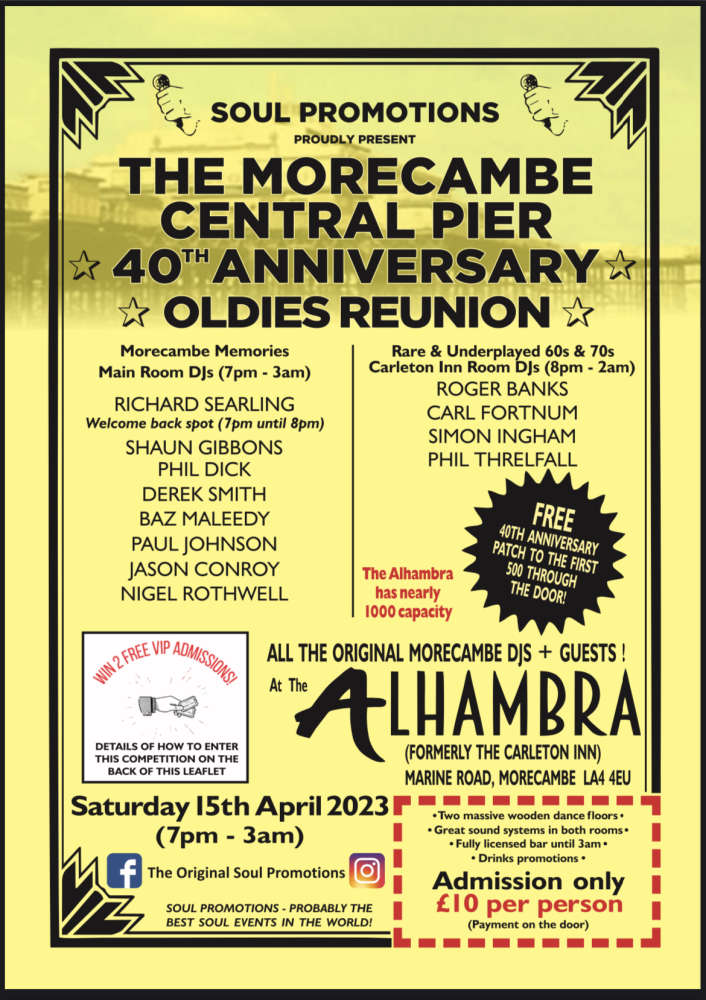 Meanwhile, a Central Pier reunion warm up show will support School Aid on Saturday afternoon.
A special edition of The West End Soul Club will be doing an afternoon and early evening show at The Exchange.
Joining some of the regular West End Soul Club DJs are Steve Dennis Alan King and Russ Winstanley.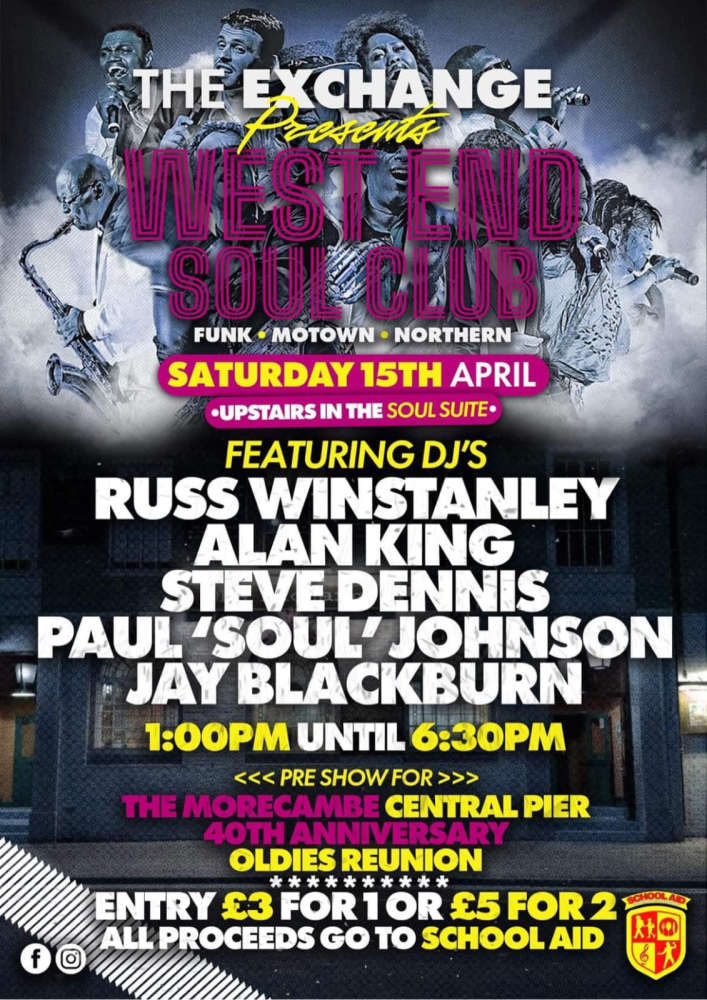 Promoted under the Soul-Promotions banner by Shaun Gibbons, the club began life in April 1983 and was initially located at the Central Pier.
The original line up of DJ's was Richard Searling, Pat Brady, John Vincent, Russ Winstanley, Brian Rae & Keith Minshull. In The Starlight Room there would be DJs including Steve Whittle, Marc Farley, Steve Brackenbridge, Derek Smith and Keith Brady.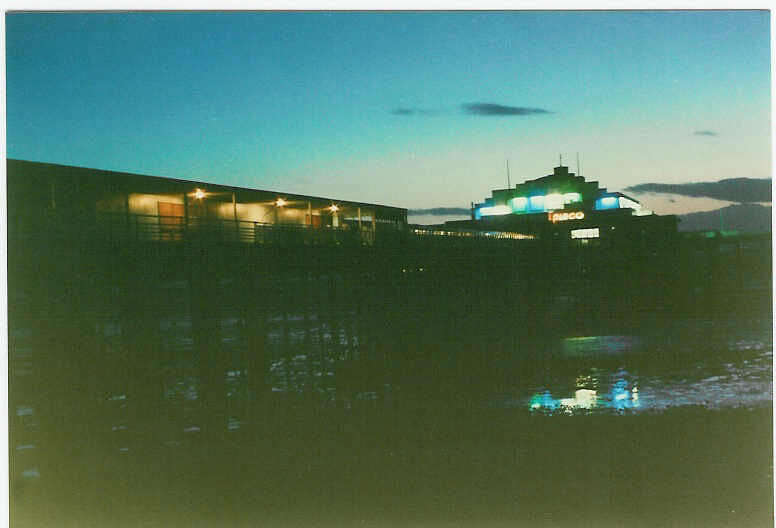 Sometime after the third anniversary, the Pier was closed due to holes in the decking, Weeks later, the Pier burnt down.
The club relocated initially to the Morecambe Dome for a few all-nighters before settling down at the Carleton Club.
The Carleton also had a second room known as The Garage, which became the Modern Soul Room. Gary Taylor, Mark Warmsley and Jason Conroy were added to the line up, while live acts to appear included Prince Philip Mitchell, Chuck Jackson, Gene Chandler, The Flirtations, Frances Nero and Singing Sam Ward.
Click here to view a gallery of images from the Morecambe Central Pier all-nighters