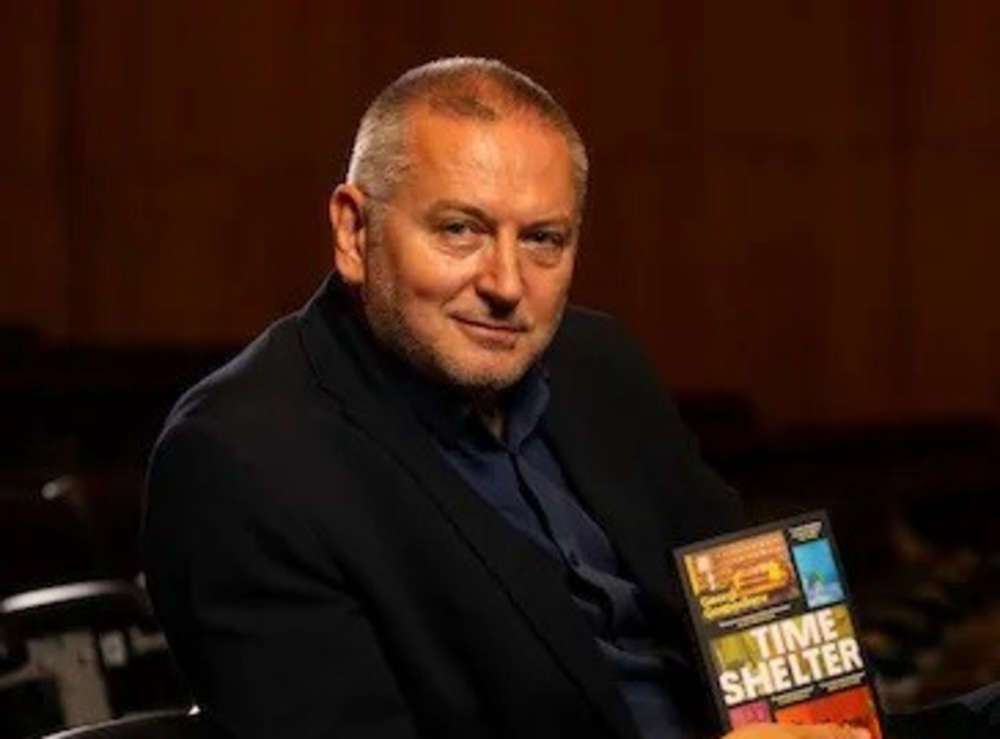 Lancaster's Litfest has confirmed a new date for a lecture due to be given by an International Booker Prize winner.
Georgi Gospodinov's online Lancaster International Fiction Lecture, a joint venture with the Departments of Languages & Cultures and English Literature & Creative Writing at Lancaster University, was due to take place during Litfest's recent Autumn Weekend, but technical issues between the event and his native Bulgaria meant that the lecture couldn't go ahead.
The rescheduled event takes place next Monday (October 23) at 6.30pm, with tickets available here
Tickets are free, or pay what you can (recommended price £5)
His novel 'Time Shelter' was originally written in Bulgarian and translated into English by Angela Rodel, and won this year's International Booker Prize.
Georgi Gospodinov was born in Bulgaria and is today one of Europe's most acclaimed writers. His novels, The Physics of Sorrow and Time Shelter, have each won his country's most prestigious literary prize, while Time Shelter has been shortlisted for or won more than a dozen international prizes – including the International Booker Prize, the Premio Gregor von Rezzori and the Premio Strega Europeo.
Litfest's recent Autumn Weekend has been hailed a great success, with some fantastic and diverse audiences coming along to host venues at The Storey and The Dukes, and many more joining events online too via Crowdcast.
There were more than 250 submissions to the National Poetry Day 'Refuge' Poetry Mosaic, including 50 from schools. Caroline Bird ran a fun poetry workshop at Ripley St Thomas School in the afternoon and in the evening MC'd a well-attended poetry gala at which 12 adult readers and 3 school students showcased their submissions.
On Fiction Sunday, MW Craven, best-selling author and winner of the 2023 Crime Writers' Association Theakston Old Peculier Crime Novel of the Year 2023, let his eager audience at The Dukes into the secrets of writing, serendipitous choices, happy accidents, TV and film pitches, why snakes and crocodiles make good pets - but not in the same house!
The Poetry Pamphleteers event saw 4 new pamphlets launched by poet and novelist Eoghan Walls, including a reading by Natalie Sorrell Charlesworth, trustee and a lead volunteer at Litfest, while at the special edition of the Litfest International Online Fiction Book Club Angela Rodel talked about the challenges of translating Georgi Gospodinov's Booker International Prize-winning novel Time Shelter.
All the Litfest events are still available on Crowdcast for 30 days so you can catch up on anything you missed here
The next main Litfest event is scheduled to take place between March 8-24, 2024.