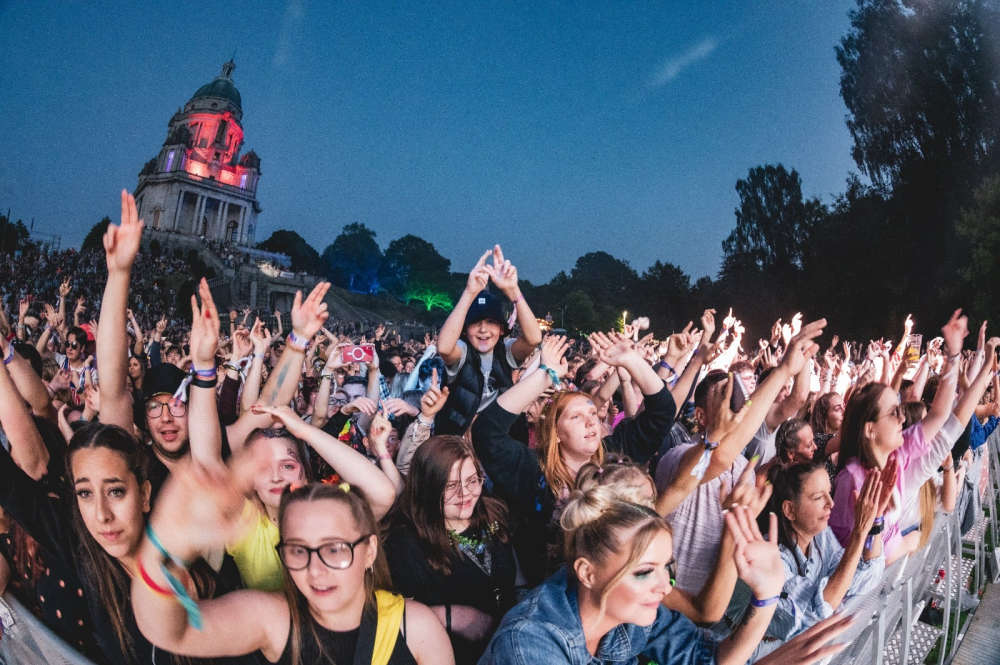 The Highest Point festival gets underway tomorrow in Lancaster's Williamson Park.
One of the UK's biggest outdoor music and art festivals is back! Featuring international headliners, plus a huge variety of artists, from chart-topping stars and indie legends to underground house heads, drum & bass superstars and funk groovers, set to take to the six stages in Williamson Park.
The event ends with the Big Family Fun Day on Sunday.
Hacienda Classical are the headliners of the opening night.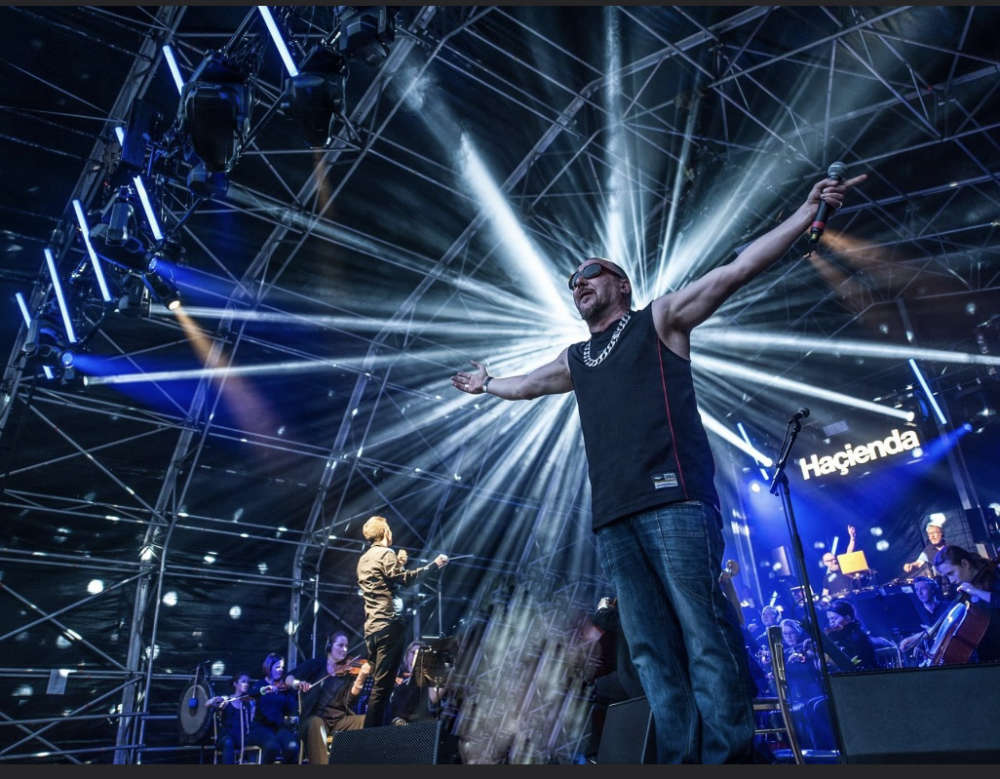 Hacienda Classical sees Tim Crooks from Manchester Camerata lead a collective of artists and musicians on stage in performing well-known favourites and new versions of club classics, all mixed continuously into one non-stop set.
The Highest Point organisers first bought Hacienda Classical to Williamson Park back in 2016, under their then 'A-Wing' brand, for what was at the time the collective's first ever outdoor show. They also returned to close Highest Point's debut year in 2018.
Bastille headline the main stage on Friday.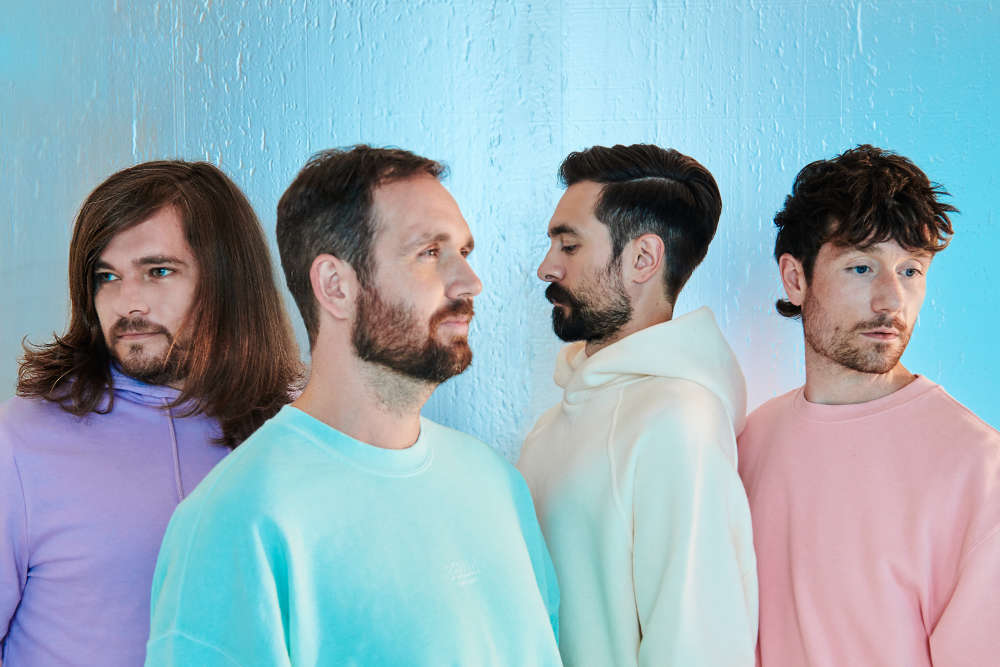 Bastille are best known for their 2013 number two hit 'Pompeii' and have scored three number one UK albums.
Their debut album 'Bad Blood' went triple platinum in 2013 and they were nominated for four Brit awards in 2014, winning Best Breakthrough Act. They were nominated for further Brit Awards in 2017 and 2020, and also for a Grammy in 2015.
Then it's Anne-Marie who tops the bill on Saturday.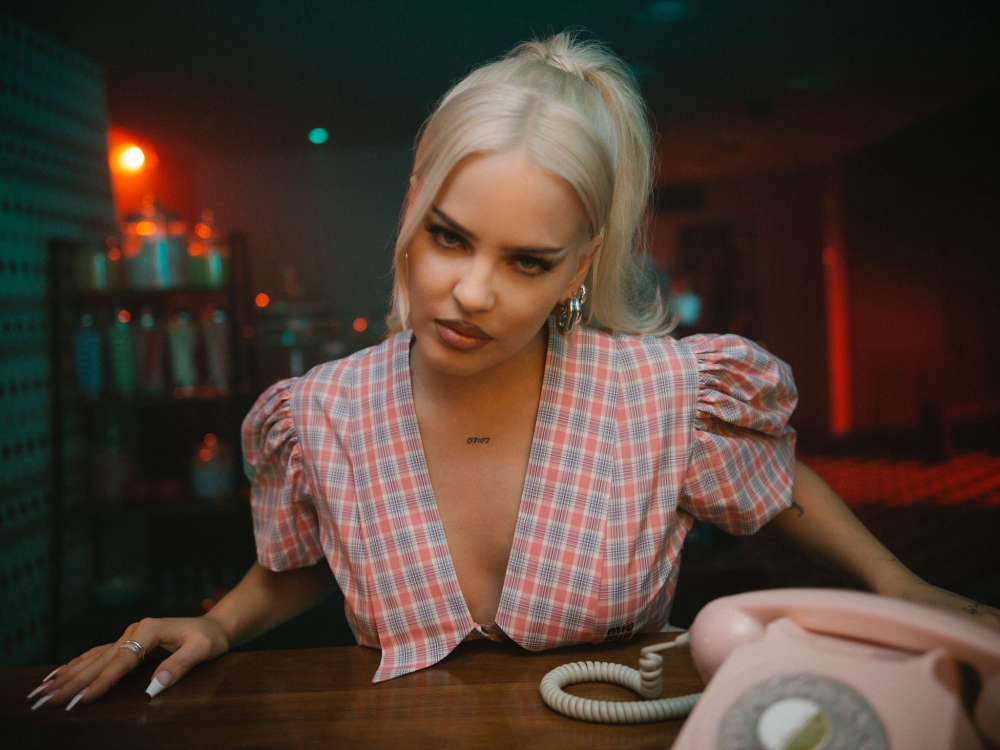 Anne-Marie shot to fame in 2016 when she provided lead vocals on Clean Bandit's hit 'Rockabye', which spent nine weeks at the top of the charts and became the Christmas number one that year.
She has had seven Top 10 hit singles as a featured artist, including 'Ciao Adios', '2002', and 'Don't Play'.
Anne-Marie is also known as a coach on the ITV talent show The Voice UK.
Gok Wan, Sigma, Craig Charles, Friendly Fires and Freya Ridings are among the other names on the line-up for the Highest Point festival.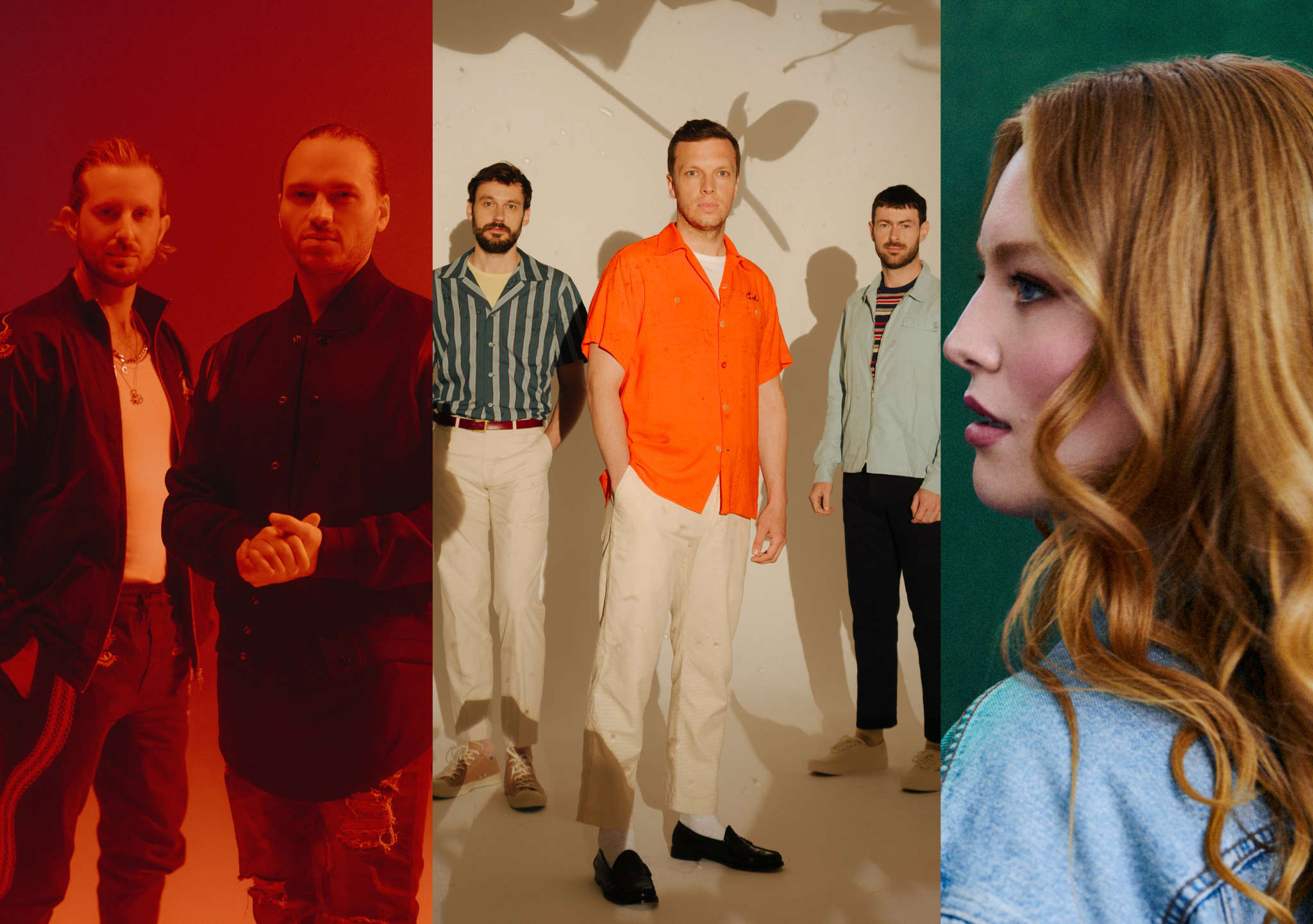 'Lost Without You' singer, Freya Ridings will be joining the Highest Point line up in time to debut her new album, 'Blood Orange', as well as the Funk and Soul presenter and Corrie Legend, Craig Charles, who will be headlining The Woods stage.
More new names on the line up include indie band, Friendly Fires, British Drum and Bass DJ duo, Sigma, Drum and Bass legend, Sub Focus, DJ Mag Breakthrough winners Girls Don't Sync return alongside the legend that is Skream plus Manchester-based indie band, The Lottery Winners, known for their top 40 hits 'Young Love' and 'Hawaii', and set to return for their third year at the festival.
Other acts joining the festival line-up include TV fashion presenter and DJ Gok Wan, Radio 1's Danny Howard & Charlie Tee, DJ Paulette, House Gospel Choir, Elvis Fronted Nirvana, Toploader, General Levy and The Cuban Brothers with Guilty Pleasures taking over The Woods on the Saturday. Chris Hawkins (6 Music) will be hosting The Dell Inn, a pub in the woods, in collaboration with Manchester Union Brewery.
The Dell Inn, soon to be everyone's favourite festival pub, will be the home of comedy, poetry slams and acoustic sets across the weekend, as well as opening its door, or branches, to some well-known stars. This is one of the many changes the festival has made this year as part of its ambitions to become bigger and better, as well as Bushrocker Hi-fi roots reggae takeover at the Waterfall and a new look to the much-loved Sundial stage.
Highest Point, which began in 2018, has evolved into one of the biggest music and arts festivals in the UK and is now held over four days.
The 2022 festival drew 35,000 people to the park in Lancaster.
Stages and set times:
THURSDAY MAY 11 - Gates open from 4pm
Main Stage
9pm: Hacienda Classical
7:45pm: House Gospel Choir
6pm: K-Klass (DJ)
5pm: Dobbo (DJ)
The Woods
7pm: Matt Thiss
6pm: Summer Jenkins
5pm: Sam T Harper
4pm: Ryan Gould
FRIDAY MAY 12 - Gates open from 1pm
Main Stage
9pm: Bastille
8pm: Friendly Fires
6:30pm: Freya Ridings
5pm: General Levy
3:45pm: Phoebe Hall
2:30pm: Delights
Memorial
9:30pm: D.O.D
8pm: Girls Don't Sync
7pm: Bklava
6pm: Matt Thiss
Sundial
11pm: Binx
10pm: Sub Focus
9pm: Charlie Tee
8pm: AMA
7pm: Emily Makis
6pm: Nathan X
4:30pm: Lasko and T.Lee
3pm: Monika & NafroB
Dell Inn
8:15pm: Jamie McCool
7:30pm: Pub quiz with The Lovely Eggs
6:45pm: Lowes
5:45pm: Melanie Williams House Party
4:45pm: In Conversation with Gordon Raphael
4pm: In Conversation with DJ Paulette
3pm: Lois
The Woods
7:30pm: Craig Charles
6pm: DJ Paulette
5pm: Audiowhores
4pm: Sam Redmore
1pm: David Dunne
The Waterfall
7pm: North Fire Soundsystem, 19:00-20:00
6pm: Daddy1Love
5pm: Chris Holt
4pm: John Hayward
3pm: Jojo & Jnr Jahvis
2pm: Miss Chop
1pm: The Buddhakkan Headset
SATURDAY MAY 13 - Gates open from 12pm
Main Stage
9:30pm: Anne-Marie
8pm: Lottery Winners
6:45pm: Cuban Brothers
5:15pm: Gok Wan
3:45pm: Toploader
2:30pm: Elvana
1:30pm: Jamie McCool
12:30pm: The Native Cult
Memorial
10:30pm: Danny Howard
9pm: Ki Creighton
7:30pm: Arielle Free
6:15pm: Pirate Copy
5pm: Murphy's Law
3:45pm: Matrefakt
2:30pm: Beth
1:15pm: Nico Balducci
12pm: Eldon
Sundial
11pm: Binx
10pm: Sigma
9pm: Goddard & MC XL
8pm: Turno & MC Dreps
7pm: A Little Sound
6pm: Binx
5pm: DJ Clumsy
4pm: Rek:law
3pm: Charlie Tee
2pm: Coded
1pm: Grimsey
Dell Inn
8:30pm: Vicky Radio 1 (pub quiz)
7:30pm: Sk Shlomo
6:45pm: Mike Garry
5:45pm: Andy Ellis / Thomo Turgoose
4:45pm: Cuban Brothers in conversation
4pm: Lowes
3pm: Rich & Jamie in conversation
2pm: Chris DJing
The Woods
4pm: Guilty Pleasures
3pm: Bucky
2pm: Les Croasdaile
1pm: Mark Hogg
12pm: Ginny K
The Waterfall
5:30pm: Jinx in Dub & Cheshire Cat
4:30pm: Catch a Fire & MC Dandy Dizzle
3pm: Matty Banton
2pm: Prof P
1pm: Impressa Soundsystem
12pm: Ranking Miss P
SUNDAY MAY 14 - Gates open from 9.30am
The Big Family Day Out
Main Stage – hosted by Beyond Radio – 'The Kings & Queens of Pop'
Black Lace, tributes to Ed Sheeran, Adele, Queen, Harry Styles, Stagecoach Drama School
Memorial Square
Crafty Vintage
The Dell
Shlomo's BeatBox Adventure, a Poetry Explosion with Mark Grist, drum workshops with Off Beat, Brass Bands with Honk
Ashton Memorial
Craft Zone
Remaining tickets at www.highestpoint.co.uk