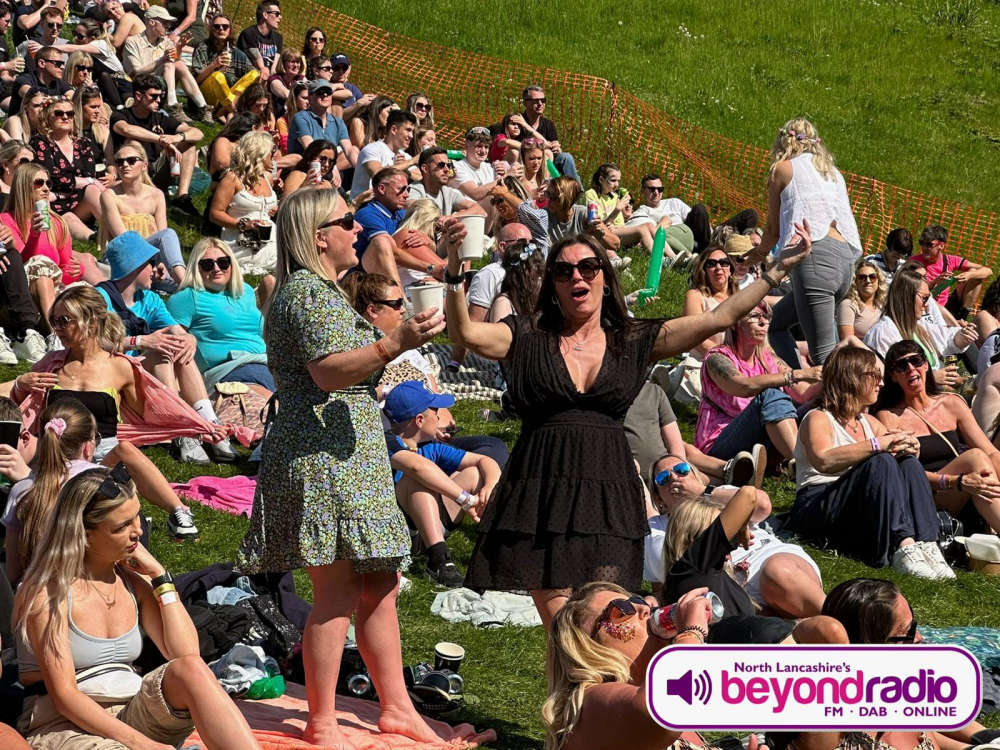 Highest Point festival was a four-day extravaganza of music, colour and fun - and Beyond Radio was there every day to capture the sights and sounds!
The popular event in Williamson Park, Lancaster, ran from Thursday to Sunday and attracted huge crowds and fabulous weather.
The sun shone for most of the weekend and the mini-heatwave was in sharp contrast to Thursday evening when organisers had to delay opening the gates due to a possible thunderstorm!
But the weather warning soon passed, and Beyond Radio was there to welcome Tasha and Billie (pictured below) who were the first customers through the gates.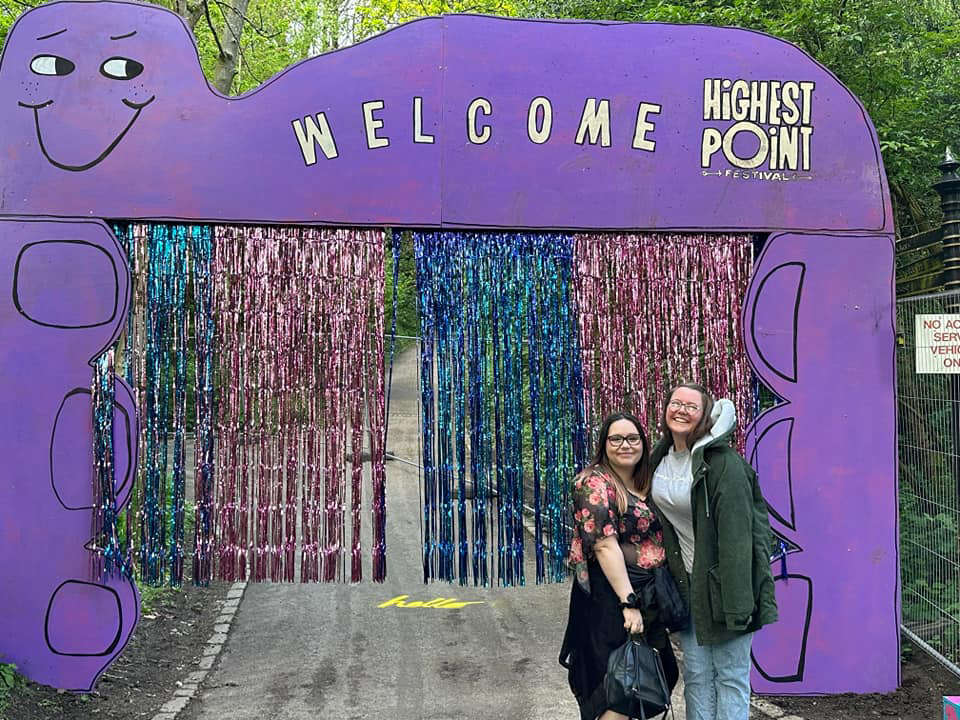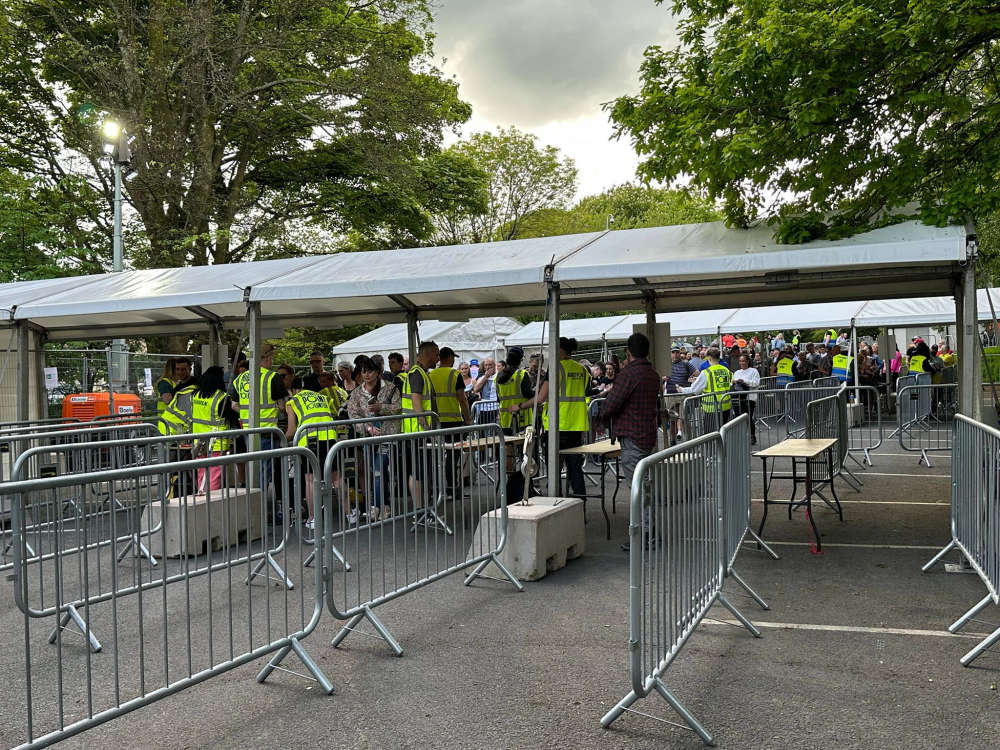 Hacienda Classical, a show where club classics are performed by vocalists, a choir and orchestra, pulled a big crowd to the Main Stage on Thursday evening.
There were appearances by Peter Hook, best known as a member of New Order, and Bez from the Happy Mondays also dropped in!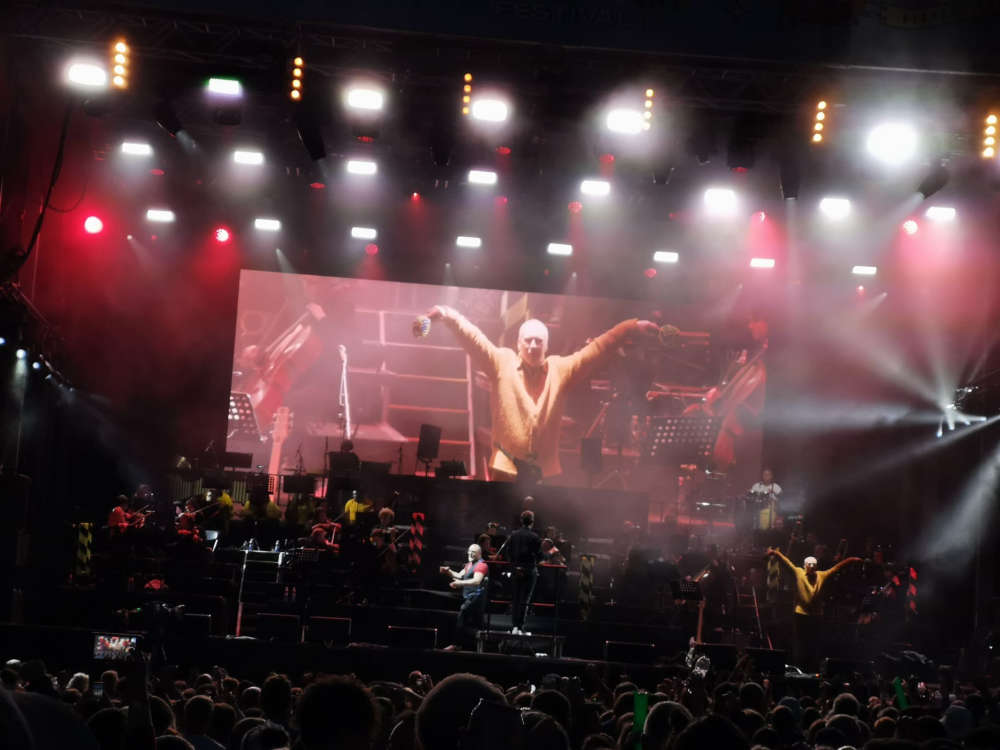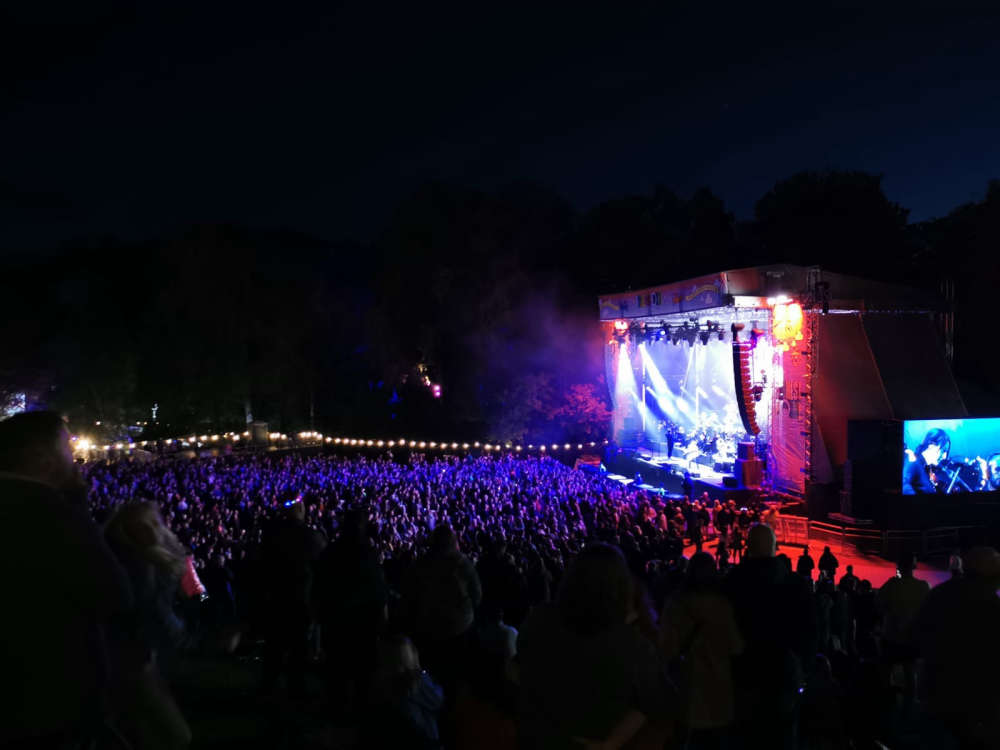 Then on Friday, the Beyond Radio team took over the park cafe for an eight-hour live broadcast, playing music from some of the Highest Point artists.
We interviewed special guests including Rich Dyer and Jamie Scahill from the organising team, Will Griffith from Lancaster City Council/Williamson Park, Lily Knight from charity partner St John's Hospice, Roz Horner from St John's Hospice's new shop in Lancaster, Lucy Hobbs from charity partner Team Reece, the team from Bailrigg FM, Morecambe singer Lois, Evie Plumb and Jamie Walker from Lancaster band LOWES, American record producer Gordon Raphael, and many of the festival-goers who were having a great time.
LISTEN AGAIN to Friday's special 'Beyond the Headlines' live show via our 'Listen Again' page.
The Beyond Radio team - Luke Edmondson, Chris Brookbanks, Nathan Hill and Greg Lambert with Rich Dyer, co-founder of Highest Point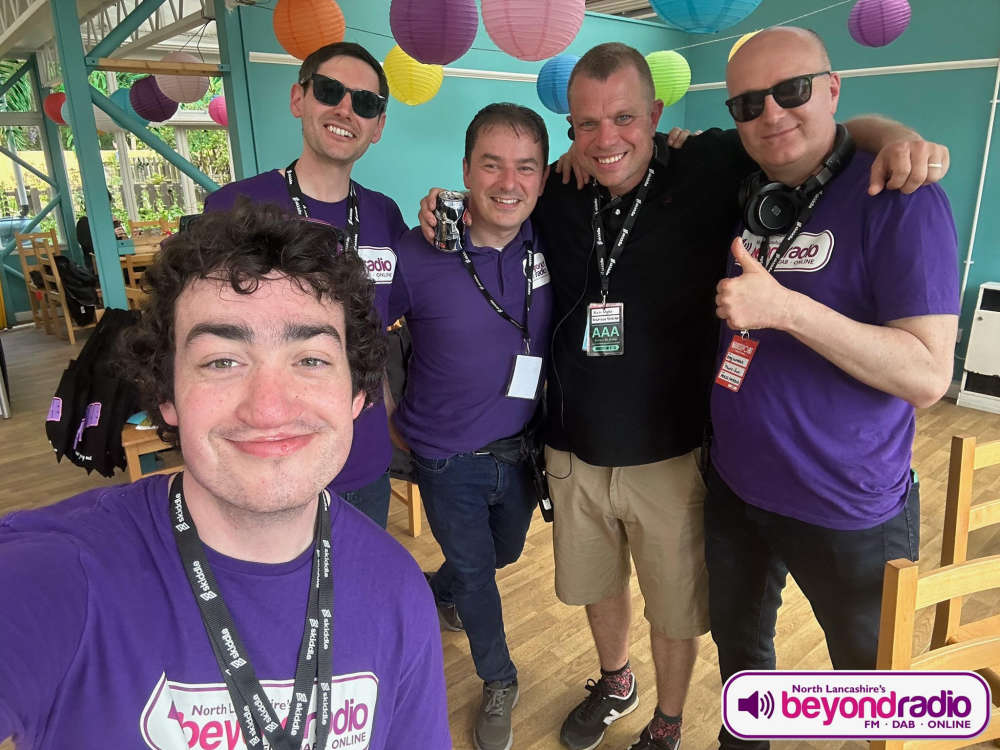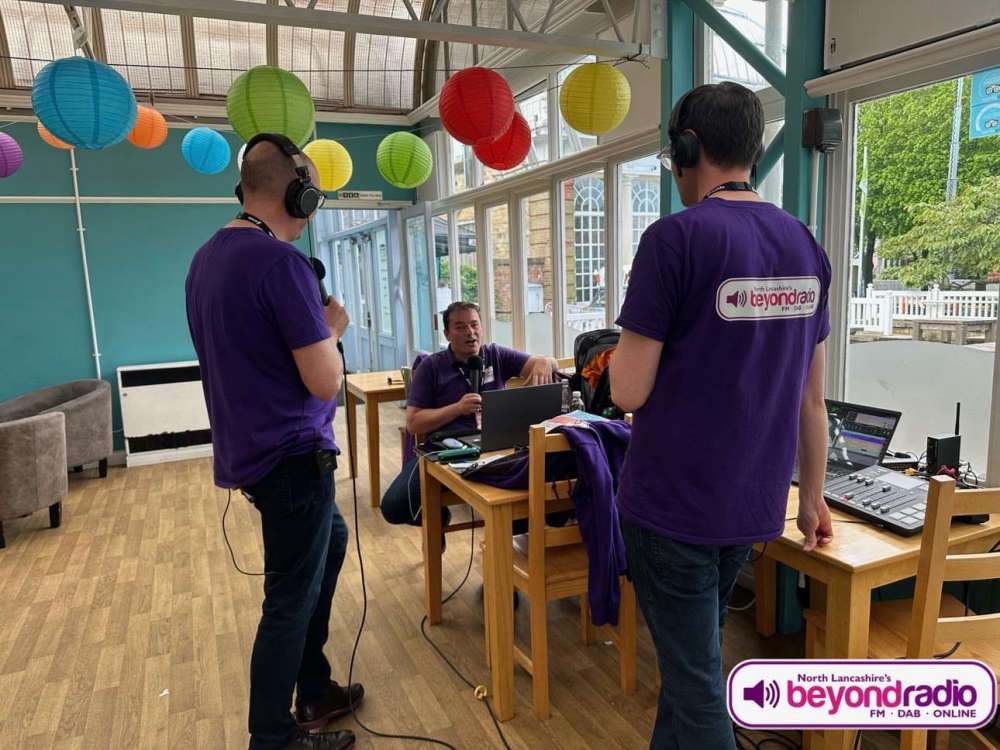 Lily Knight from St John's Hospice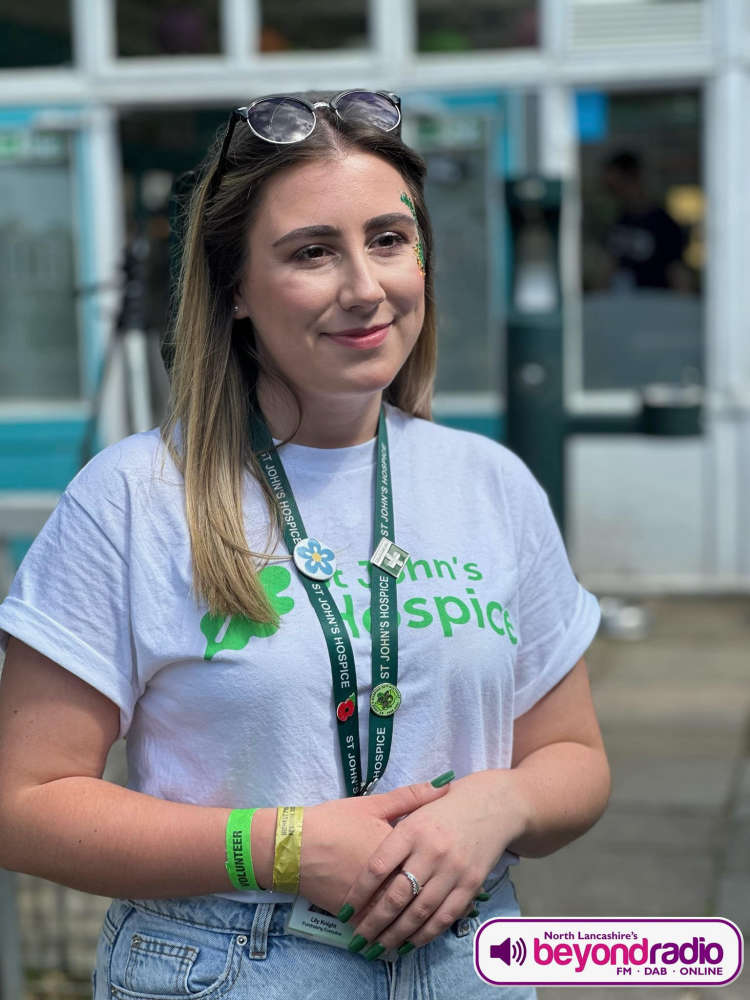 Lucy Hobbs from Team Reece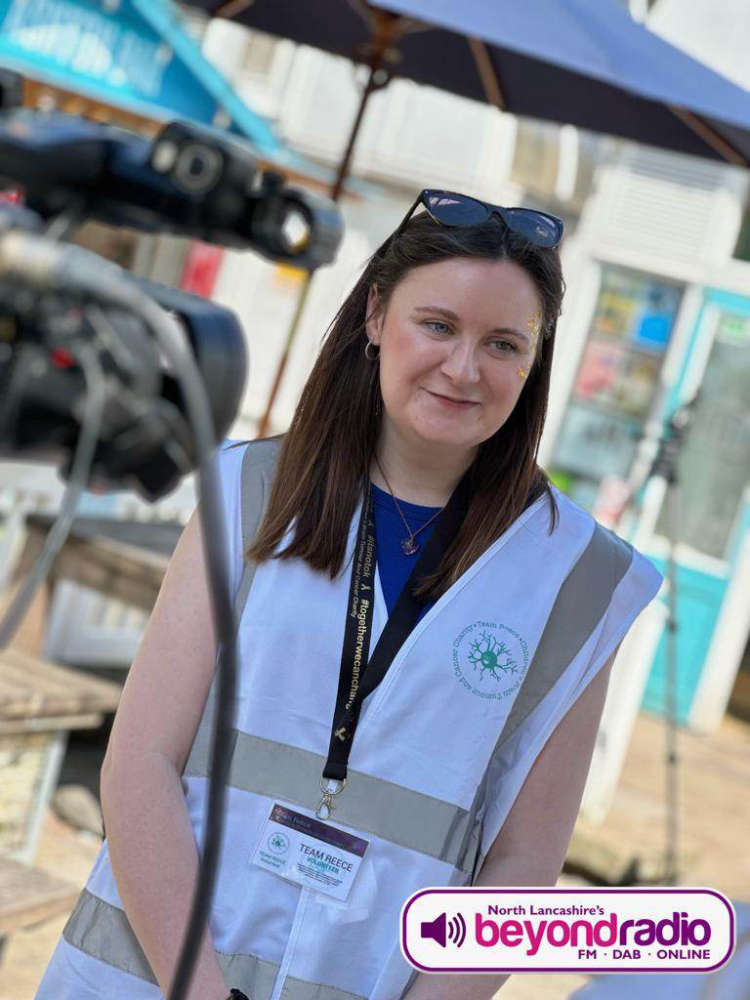 Lois performing in The Dell at Highest Point on Friday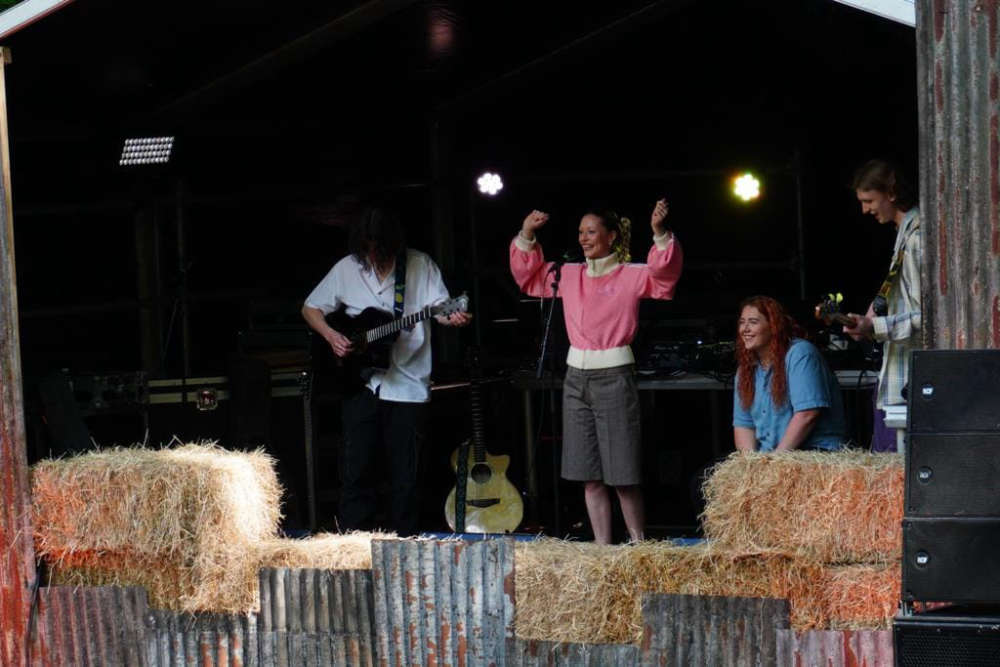 And here she is with Gordon Raphael, who has produced several albums for American rock band The Strokes, being interviewed by Greg Lambert and Nathan Hill.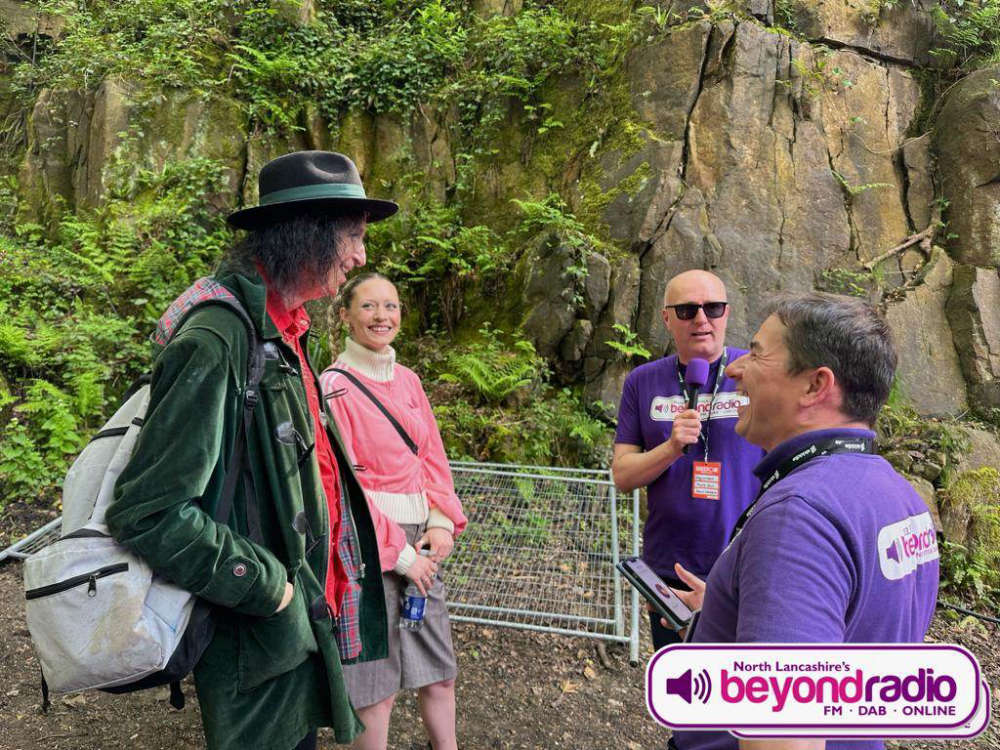 Nathan Hill from Beyond Radio with the Bailrigg FM team based at Lancaster University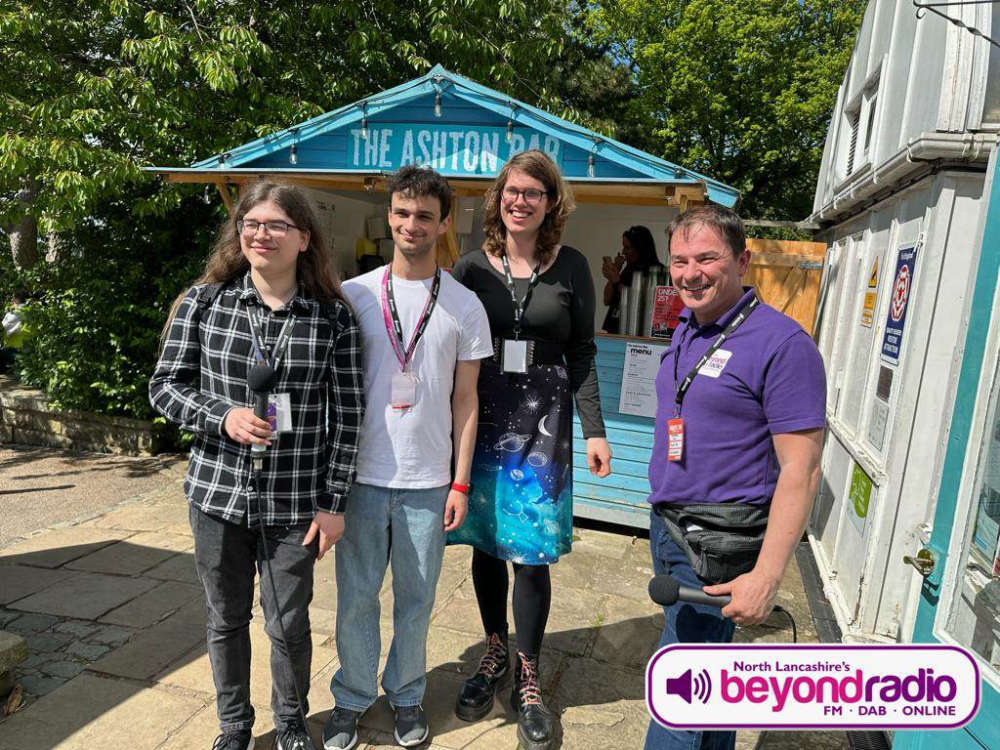 The bar staff in the cafe at Williamson Park on Friday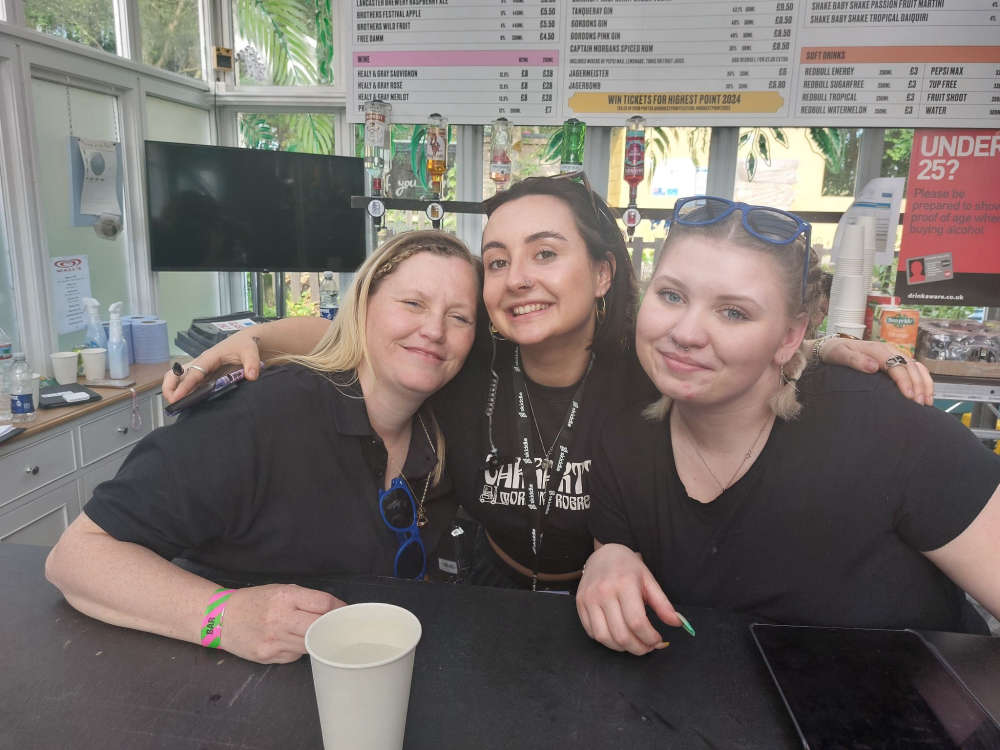 The programme of live music on Friday included Main Stage headliners Bastille, as well as Friendly Fires and singer Freya Ridings (pictured below).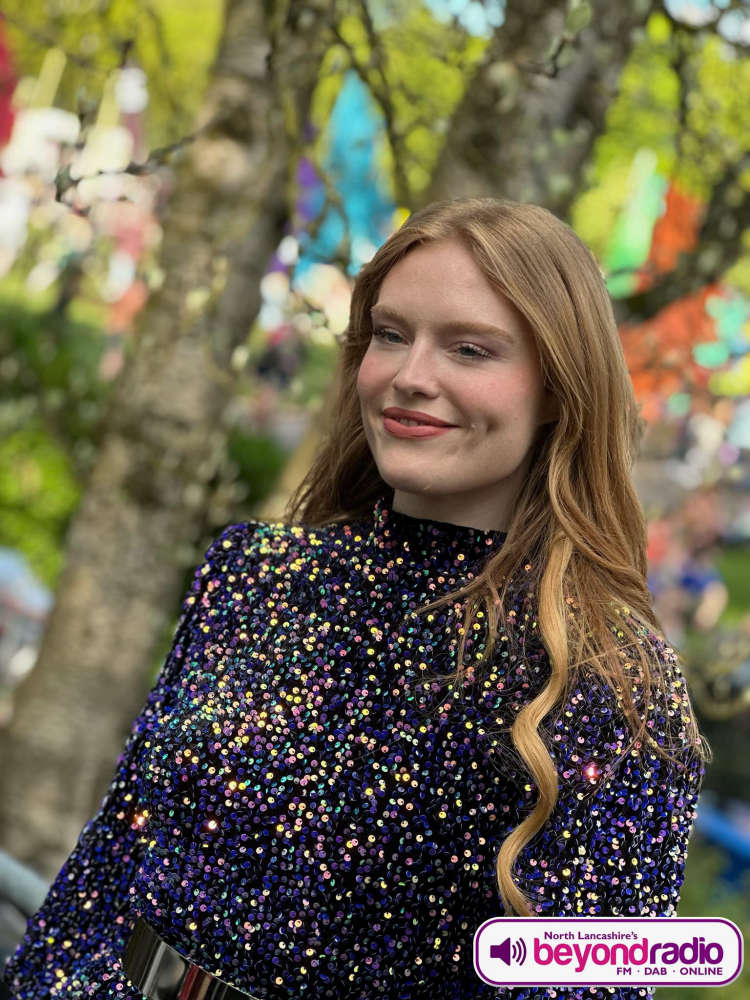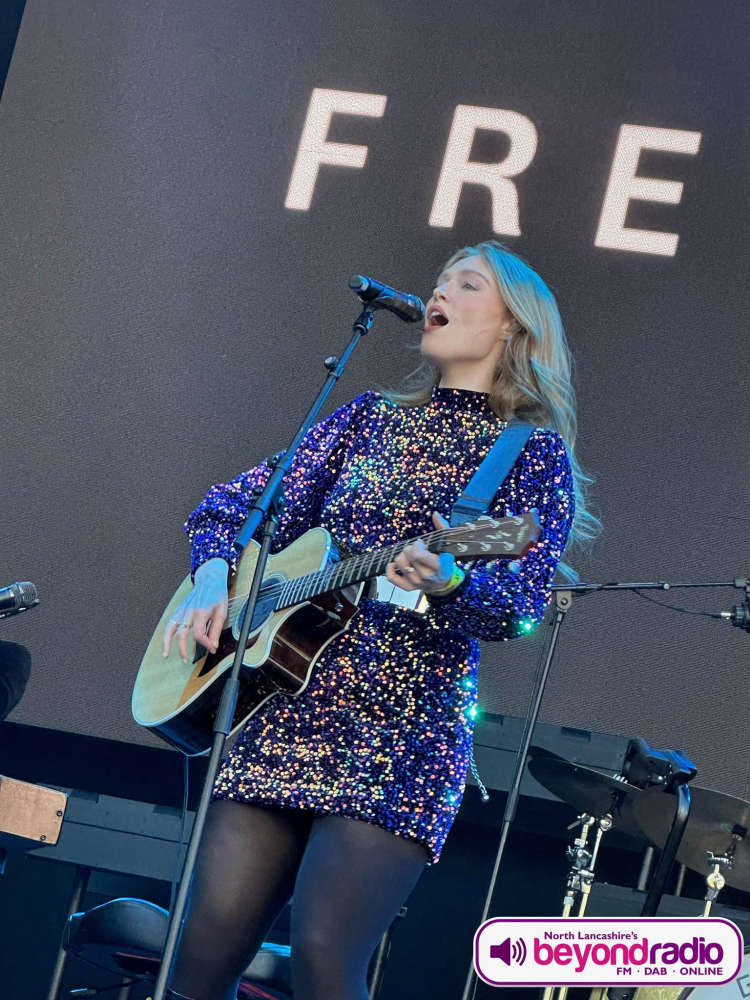 TV and radio personality, and soul/funk DJ Craig Charles, was a big attraction in The Woods on Friday night.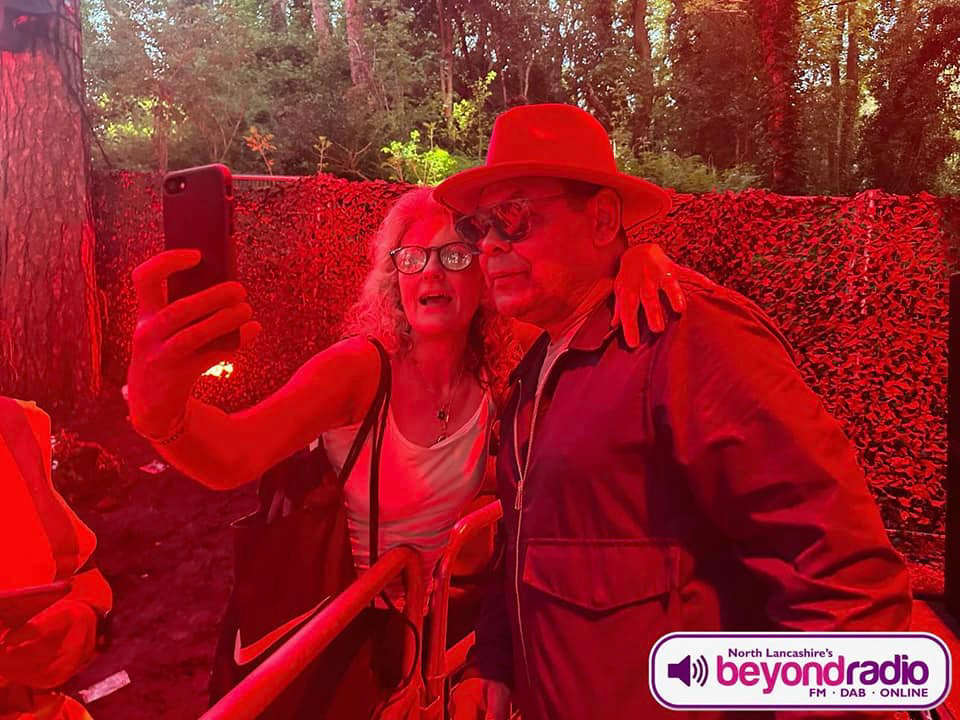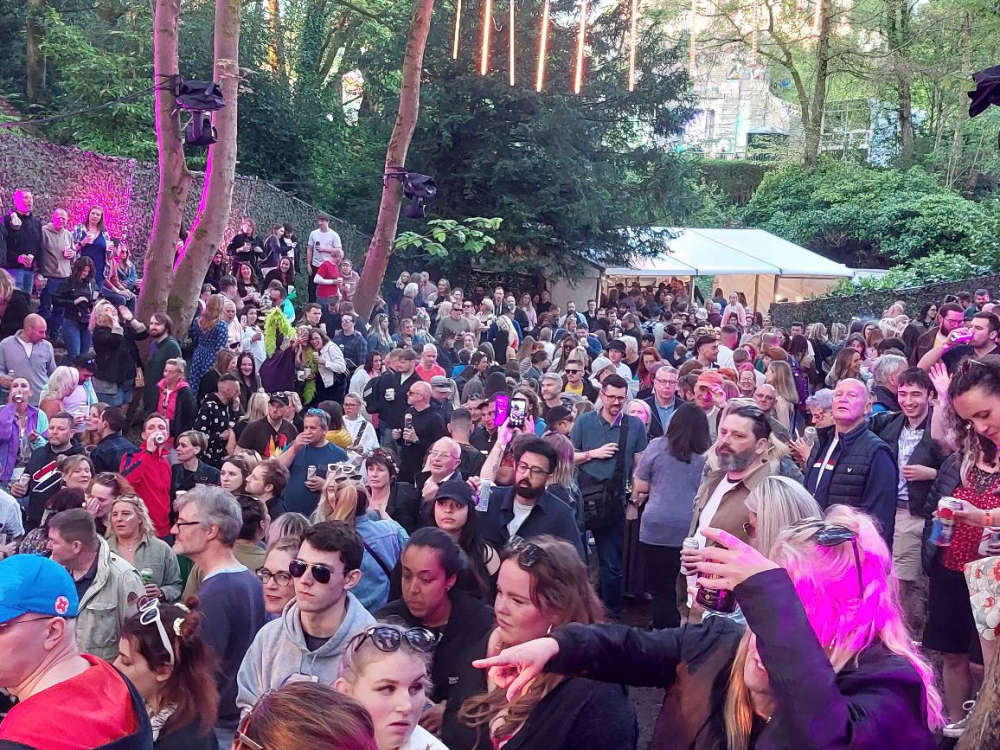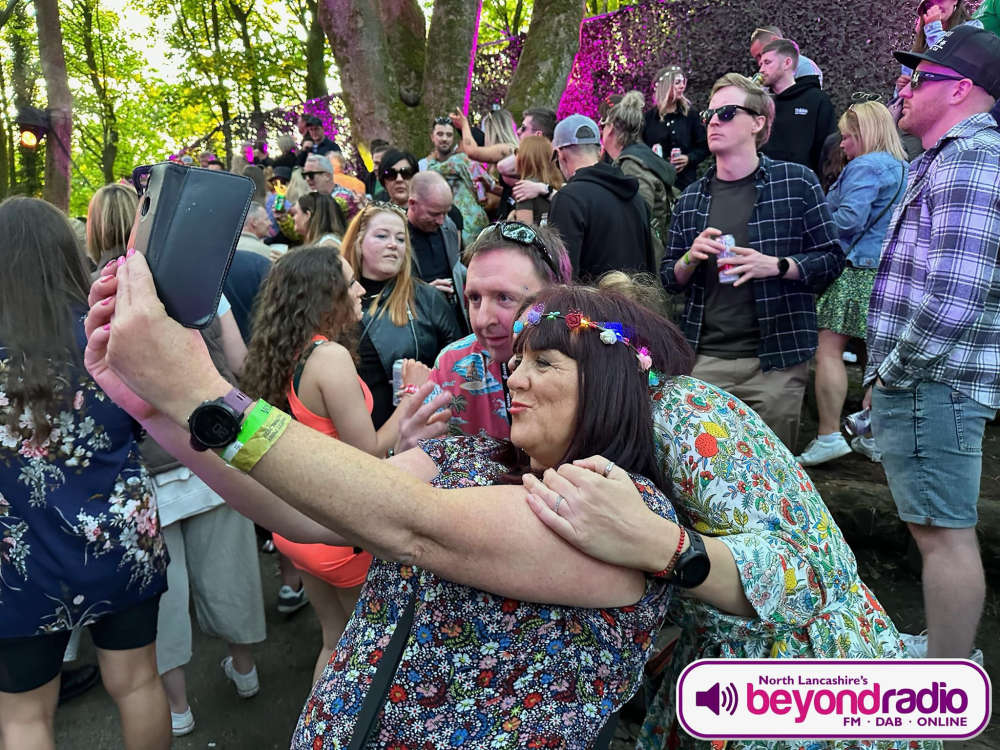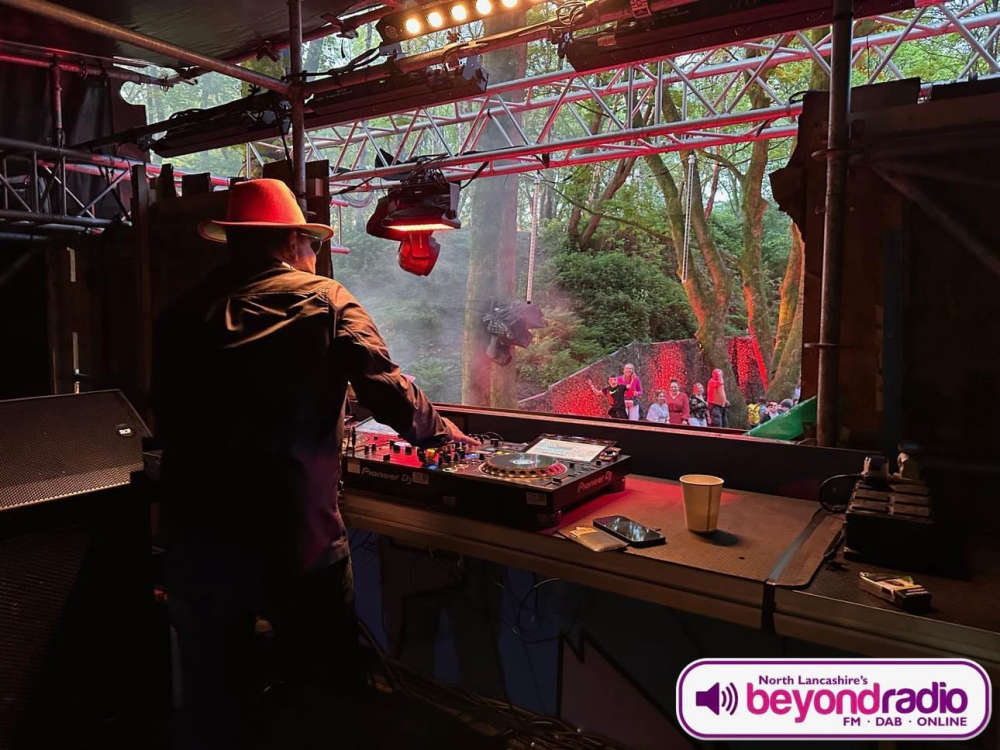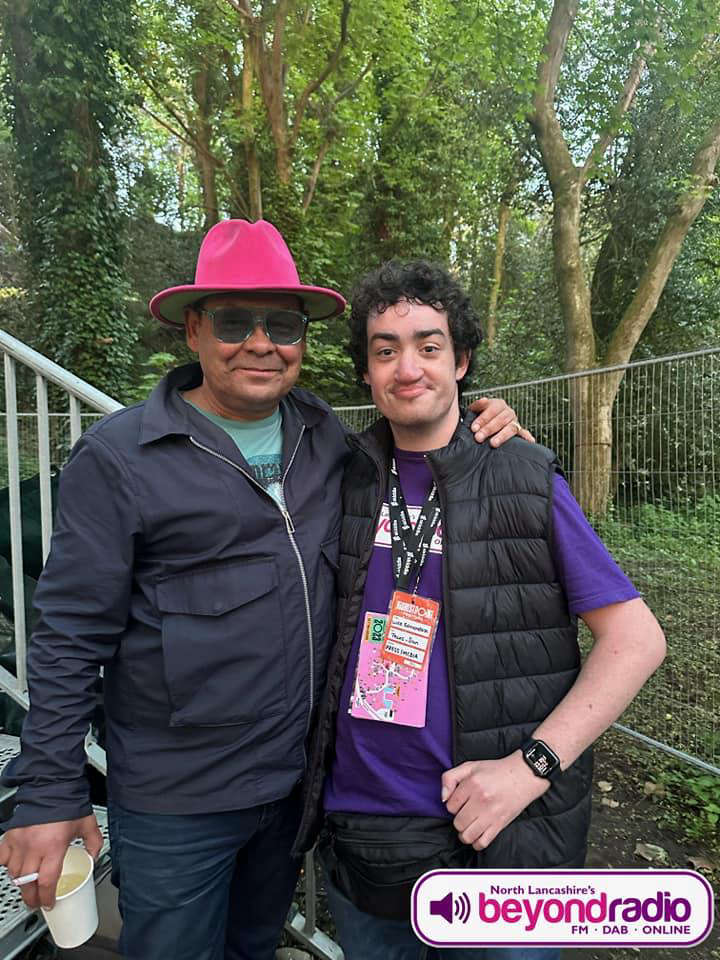 There was also an unscheduled performance in The Dell on Friday night by James Atkin, lead singer of EMF famed for their 90s hit 'Unbelievable'! Here is James pictured with Chris Brookbanks and Greg Lambert from Beyond Radio.
LISTEN to our interview with James Atkin from EMF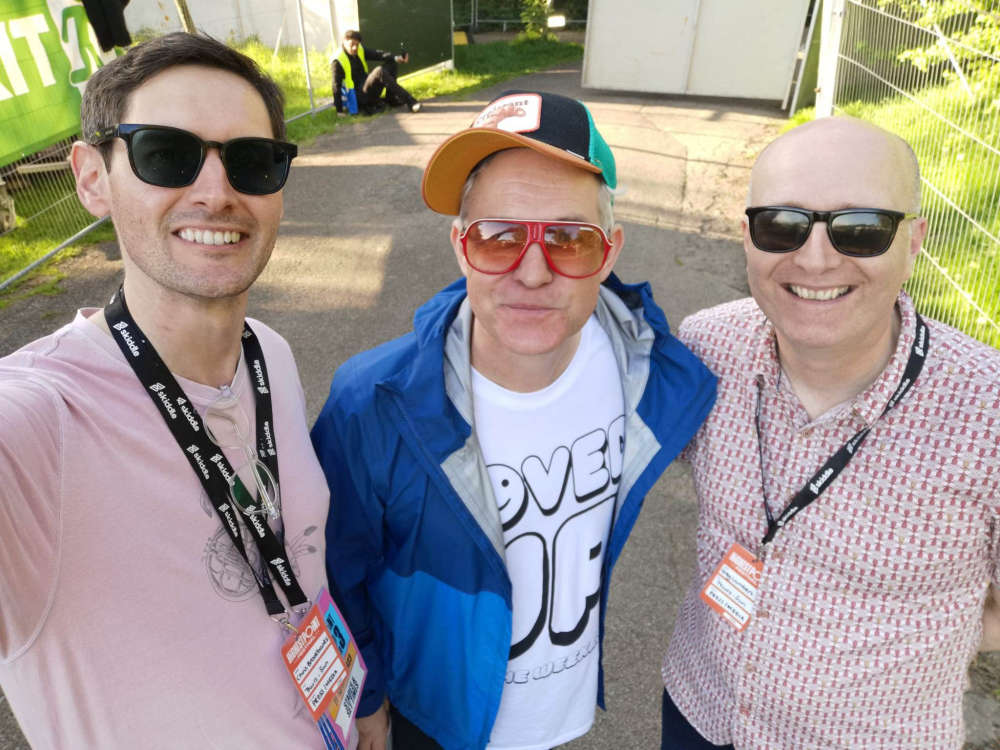 Day 3 on Saturday was another hot and sunny day, and loads of festival-goers were having fun in the sun.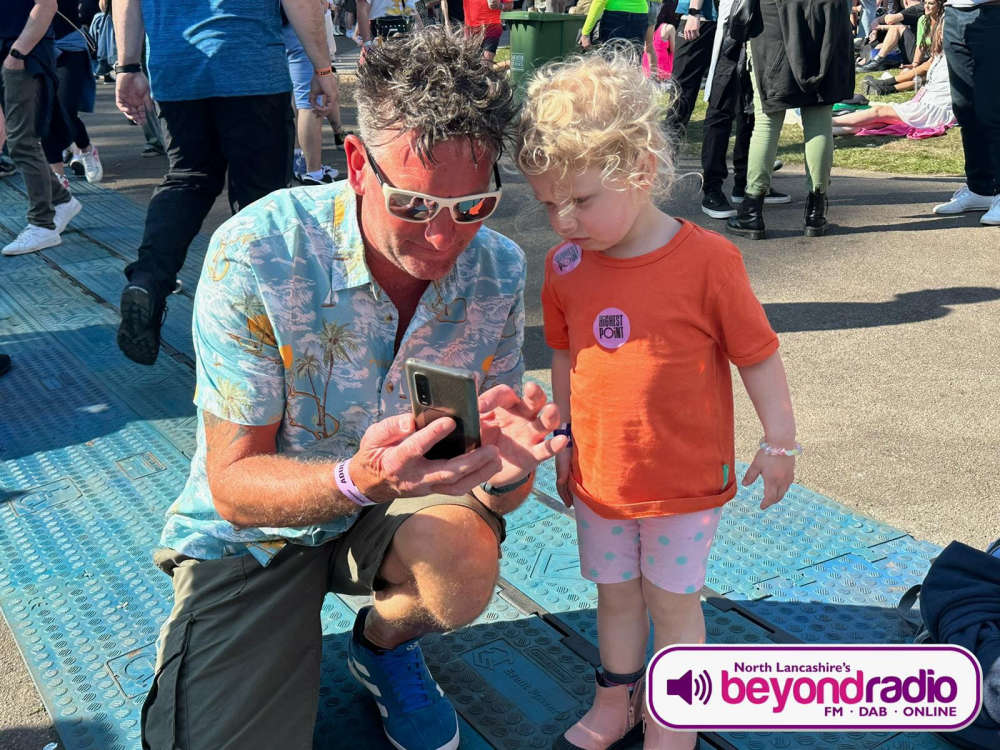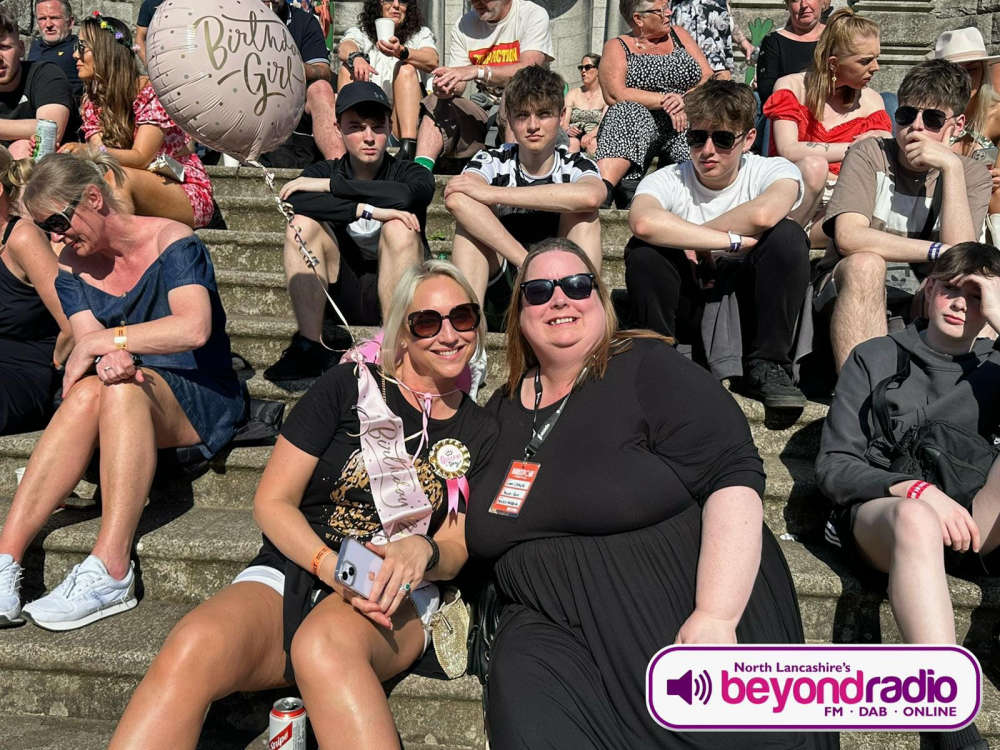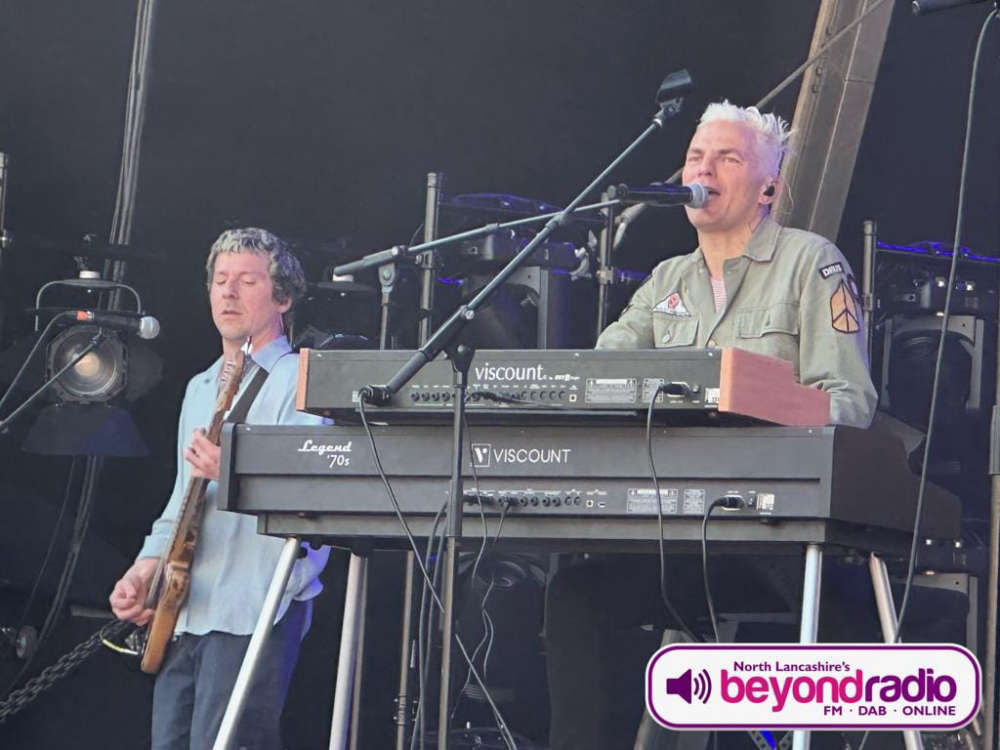 Toploader, famed for their hits including 'Dancing in the Moonlight', had everyone singing along on Saturday.
There was also a DJ set by fashion icon Gok Wan, seen here meeting Beyond Radio's Luke Edmondson!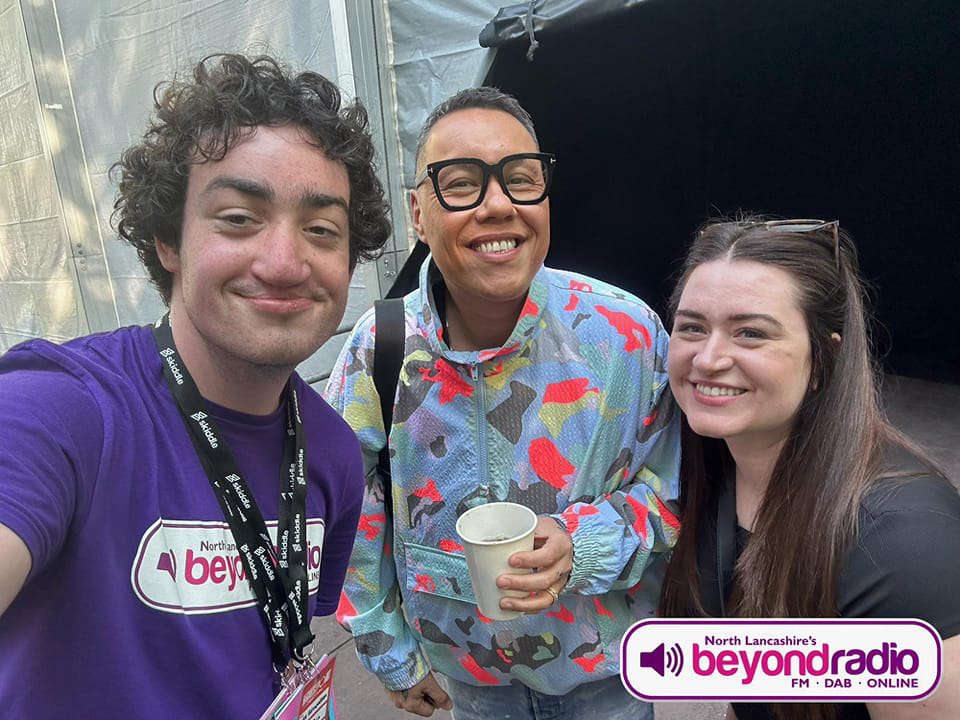 Saturday was headlined by chart-topping singer Anne-Marie.
The grand finale of the festival was on Sunday, when Beyond Radio hosted the Main Stage at the biggest ever Big Family Day Out, which was completely sold out.
Beyond Bear was there and had a great time meeting everyone!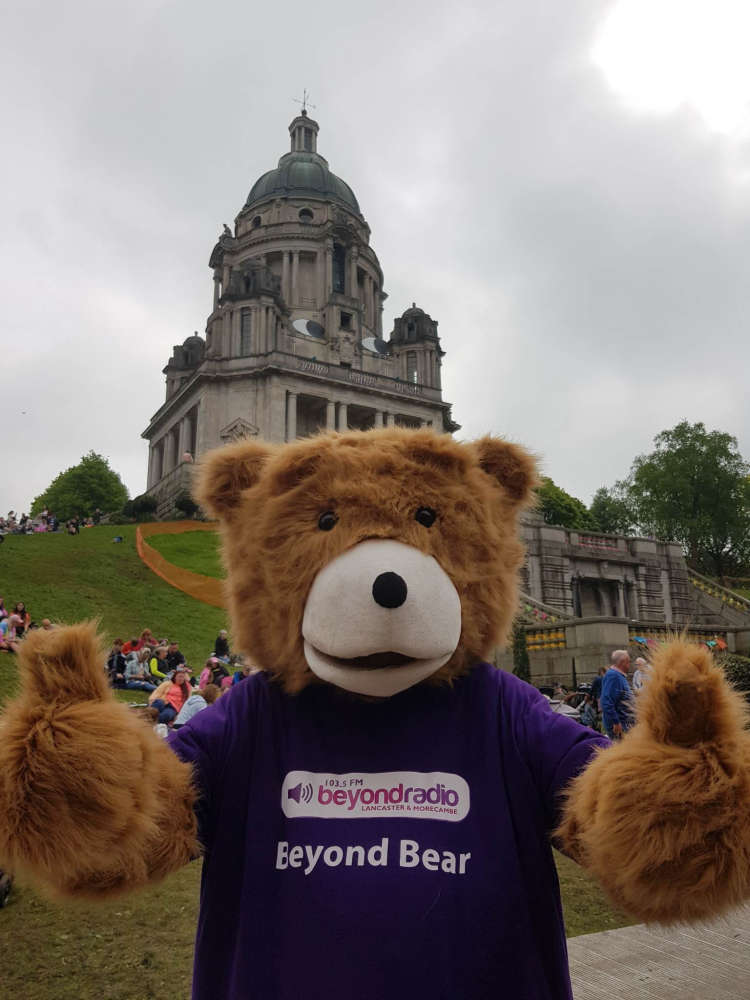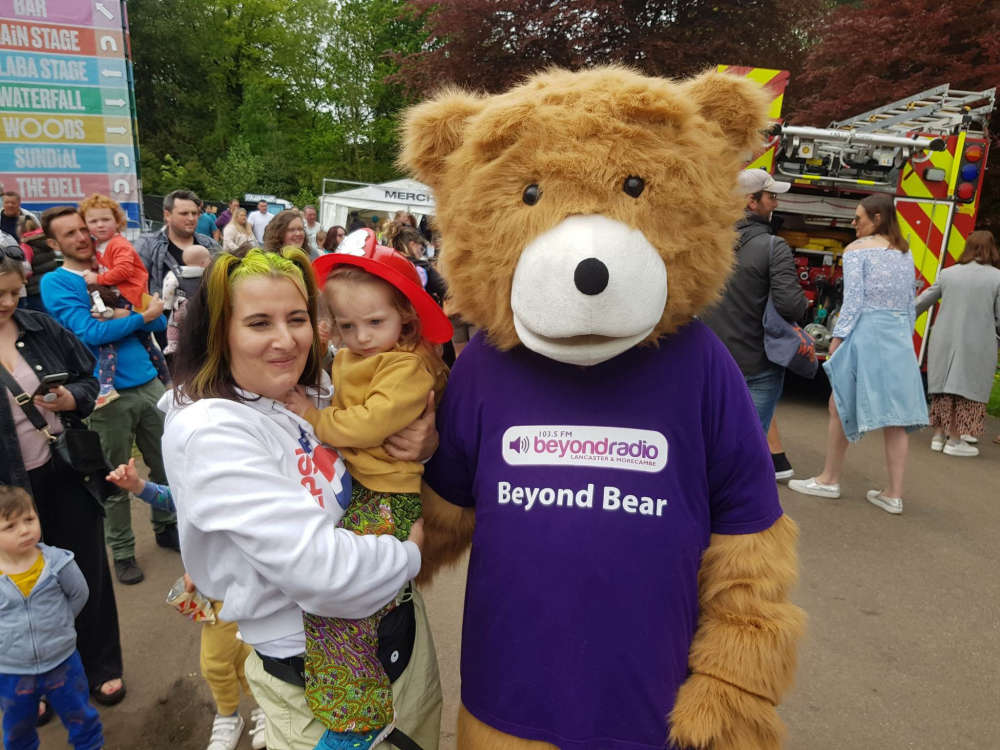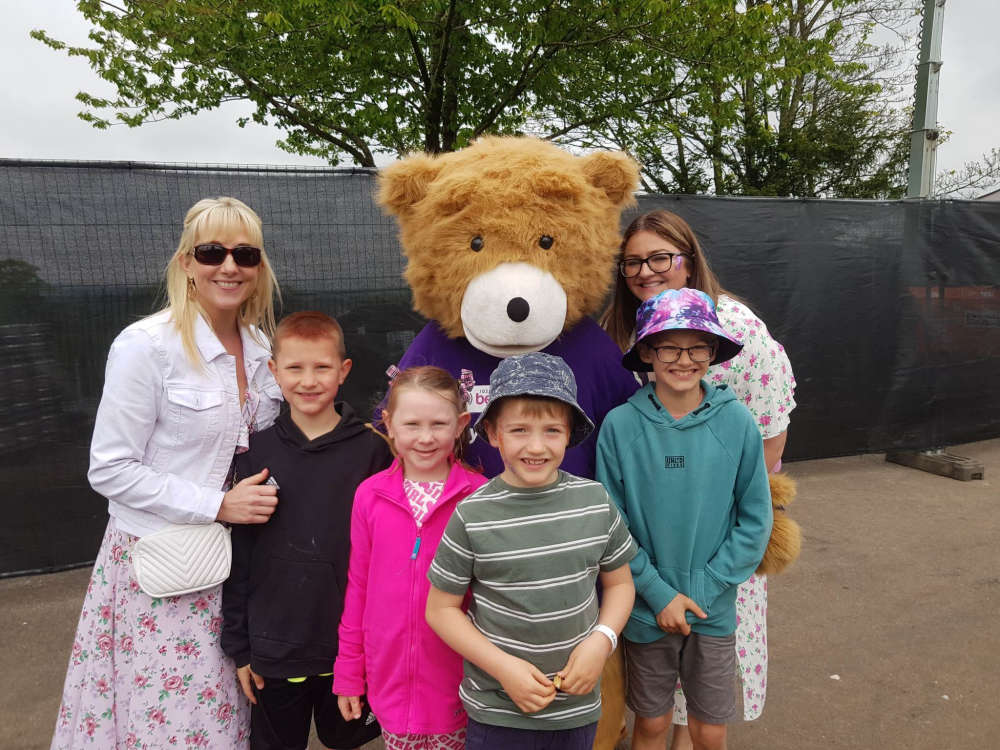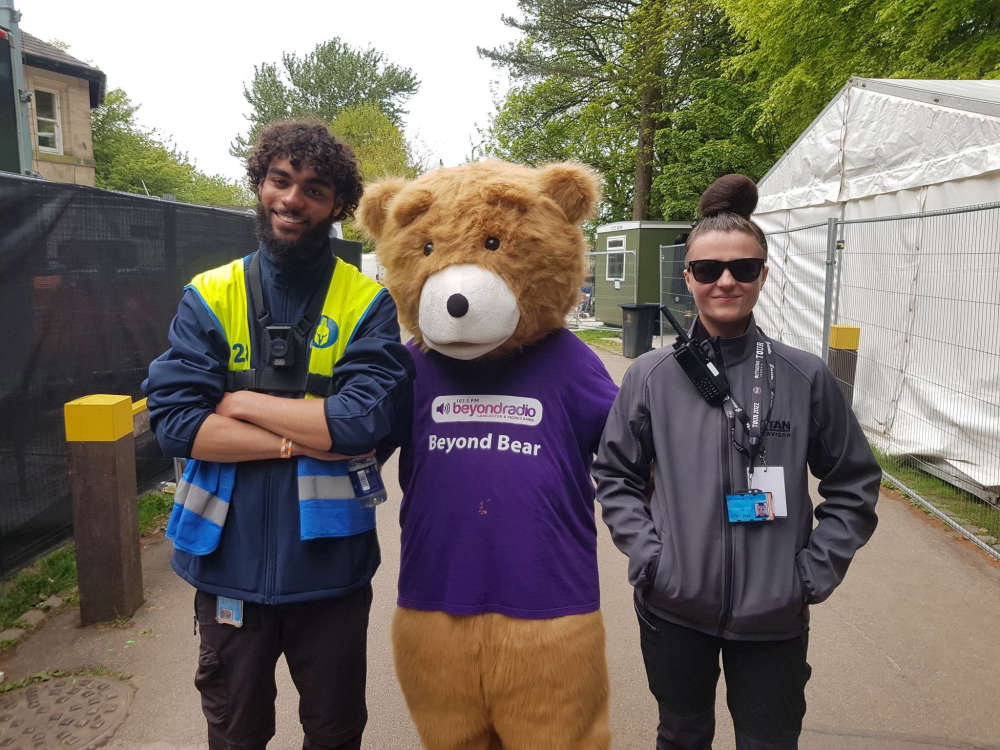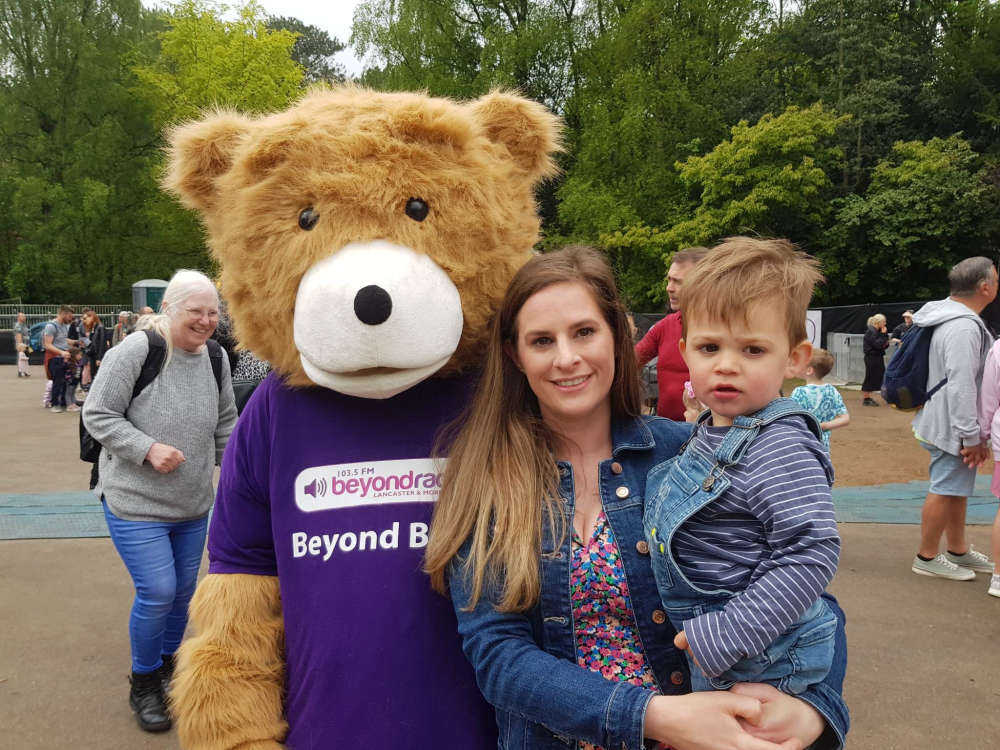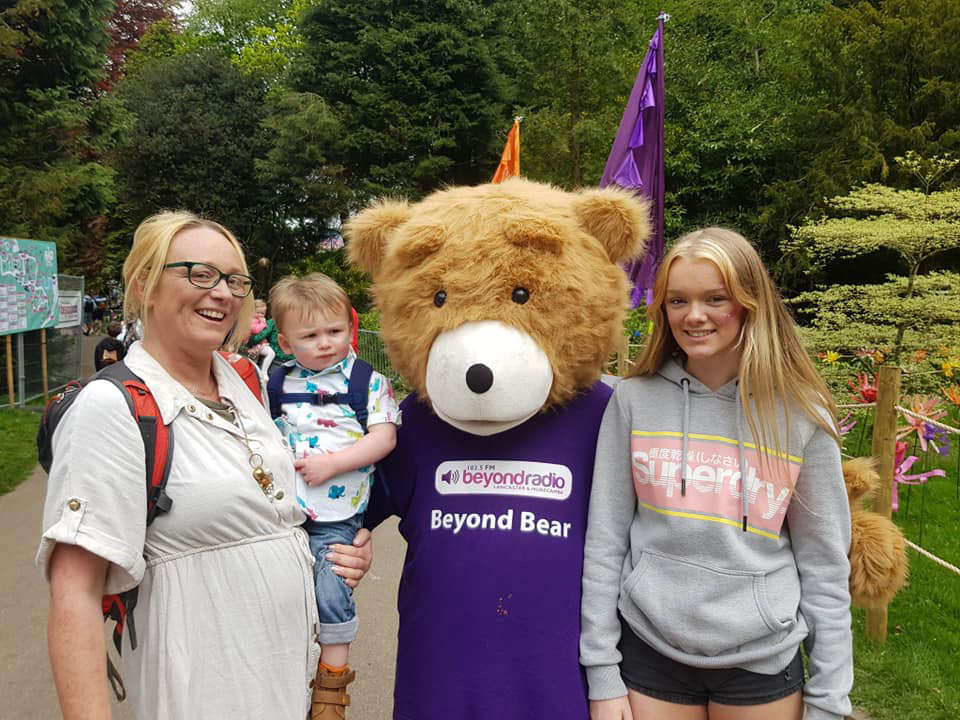 There were a whole host of activities for the family all over the park, a colourful and musical parade, and the main stage was graced with performances by Stagecoach Performing Arts, Drum Machine, Maxime Mazunder as Adele, Tom White as Ed Sheeran, Liam as Harry Styles, Magic Queen and the one and only 80s party duo Black Lace, seen here with Beyond Radio's Vanessa Ramsden.
LISTEN to our interview with Anne Marie from Stagecoach Performing Arts
LISTEN to our interview with The Songsmiths
LISTEN to our interview with Black Lace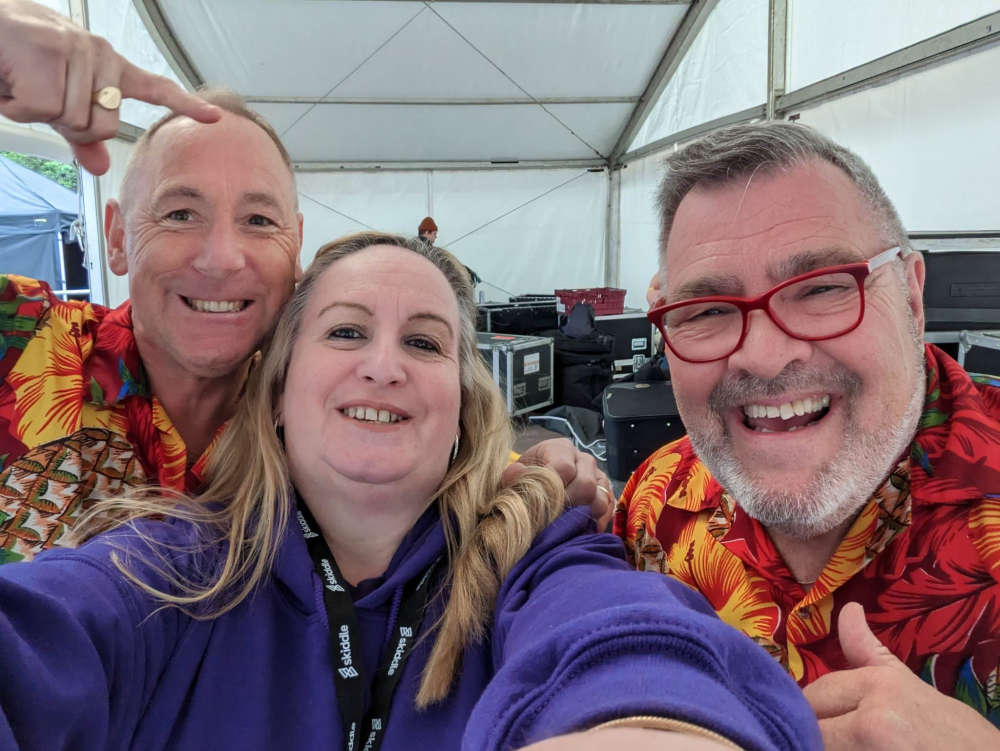 The Sunday show ended with the only rain of the weekend - but this didn't dampen spirits as the crowd joined in with the Beyond Radio team doing all the dance moves and singing along to Black Lace hits 'Agadoo' and 'Do the Conga'.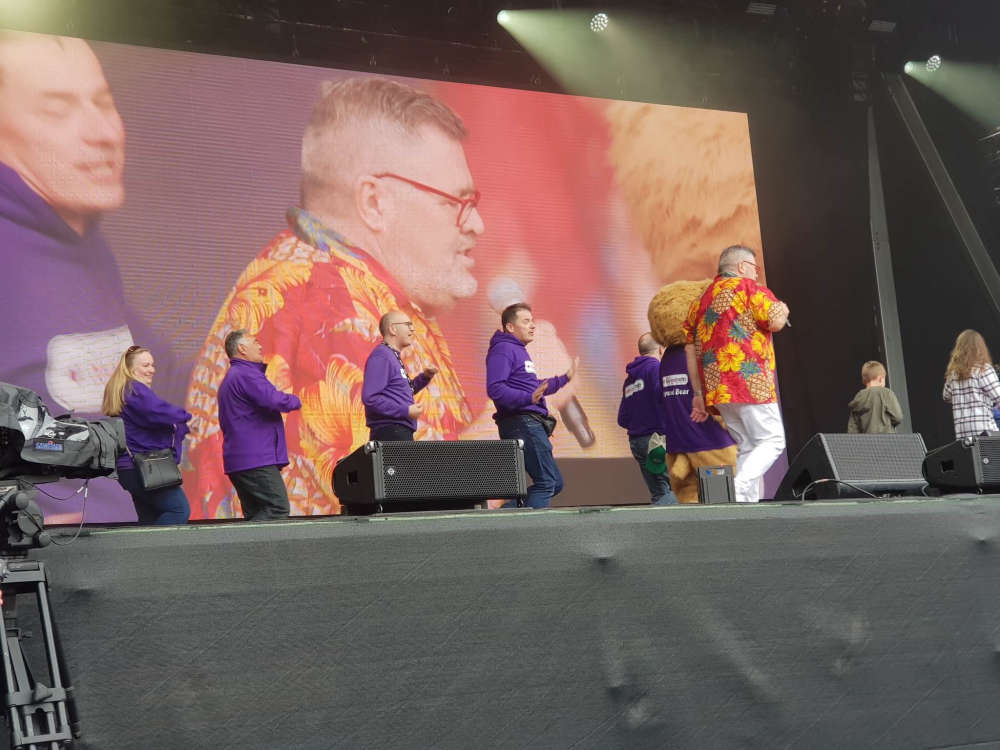 Here are some more photo highlights of the weekend. You can see more at our Facebook page facebook.com/BeyondRadio and Instagram page @BeyondRadio.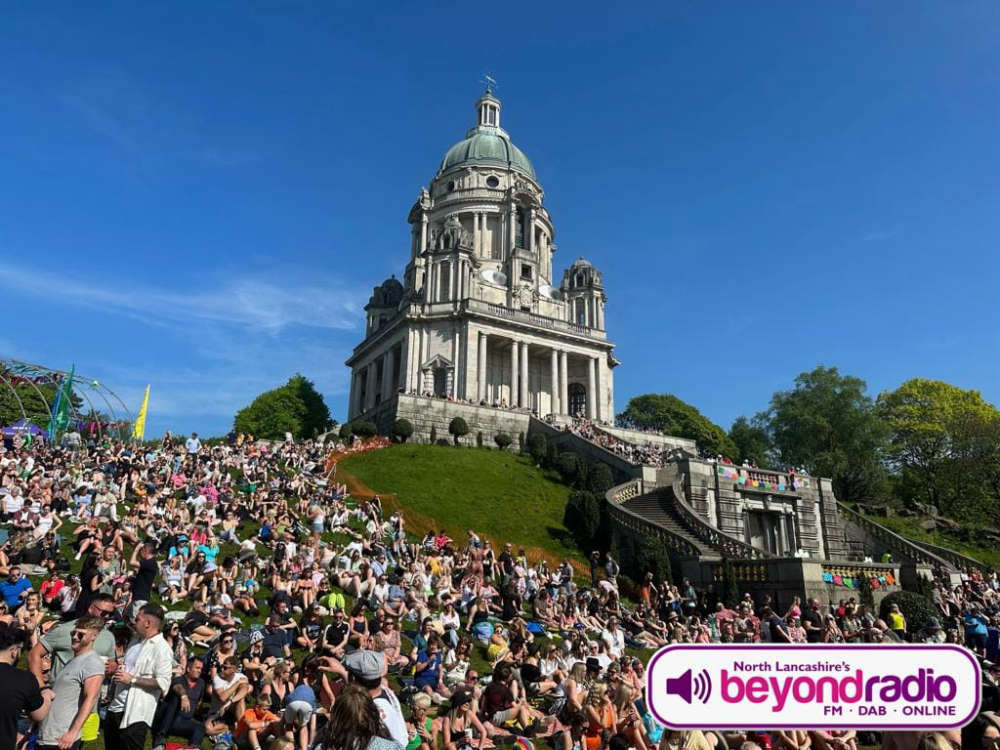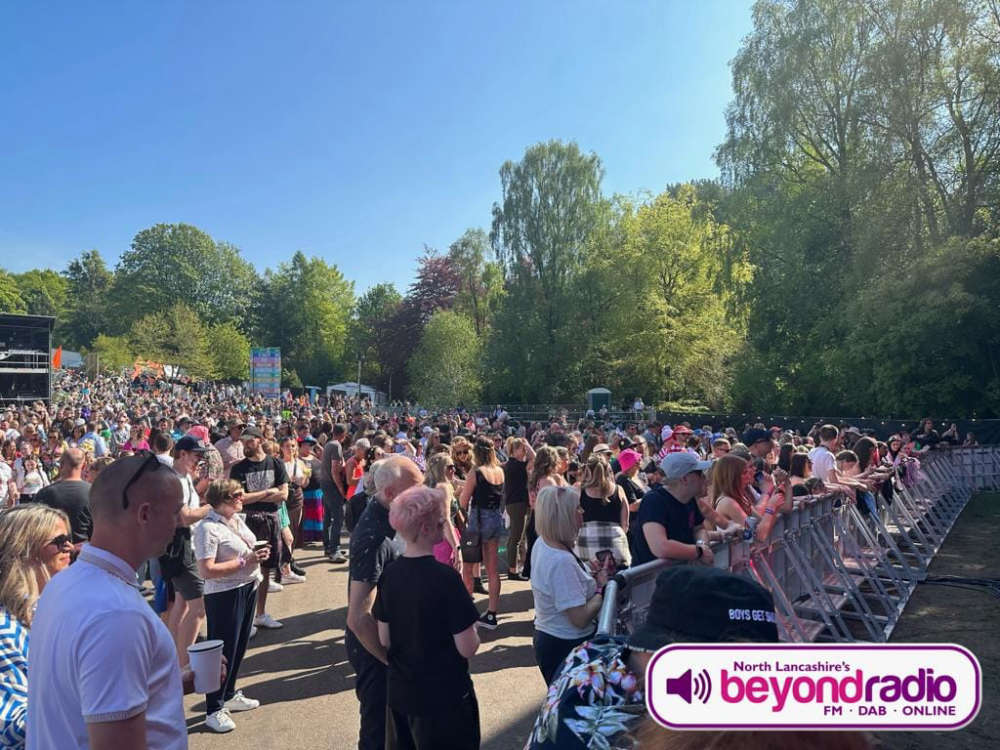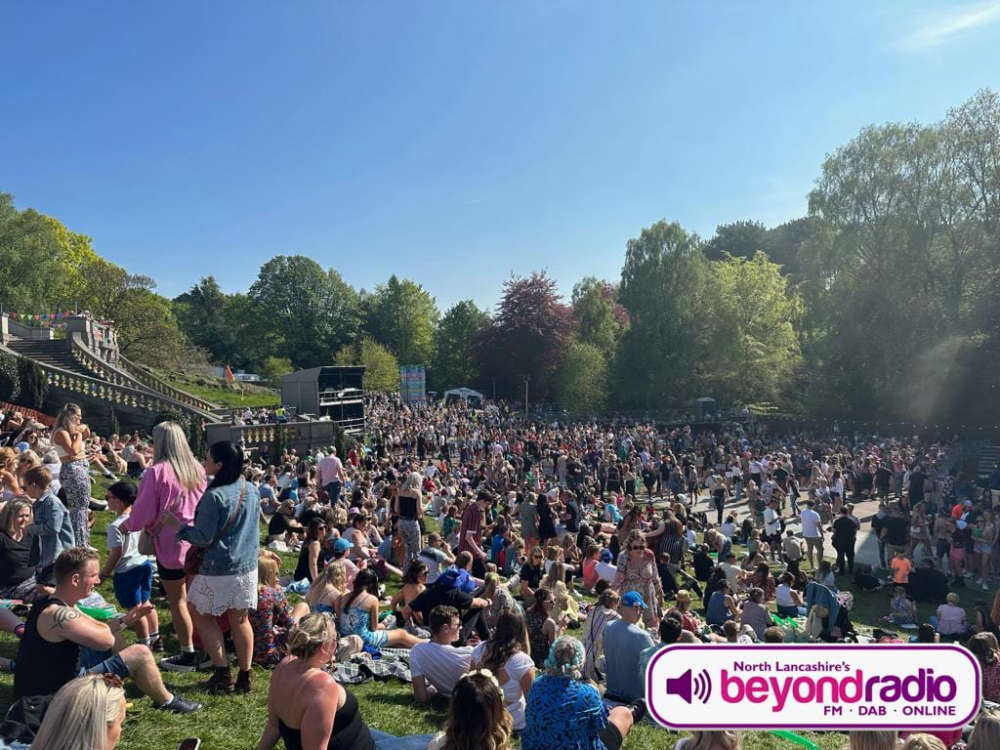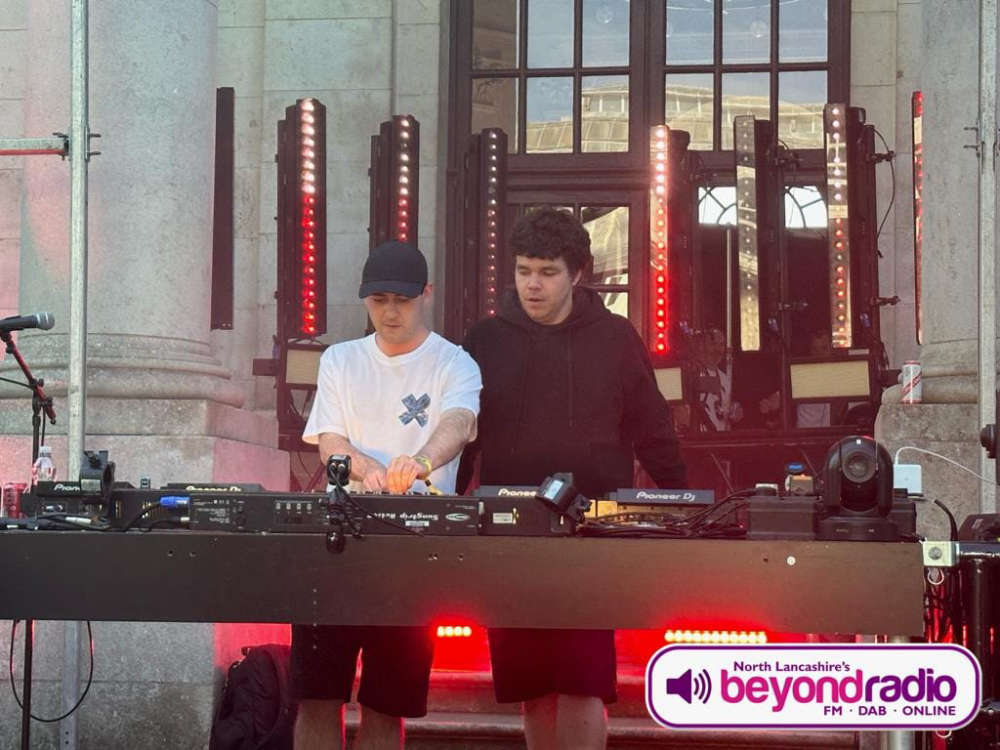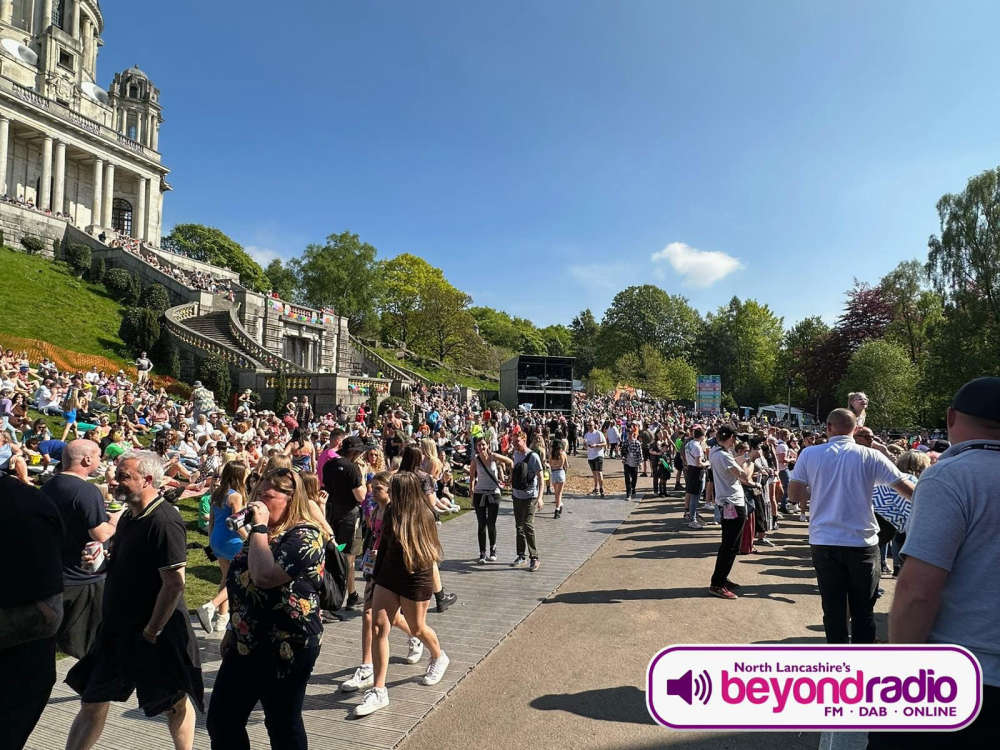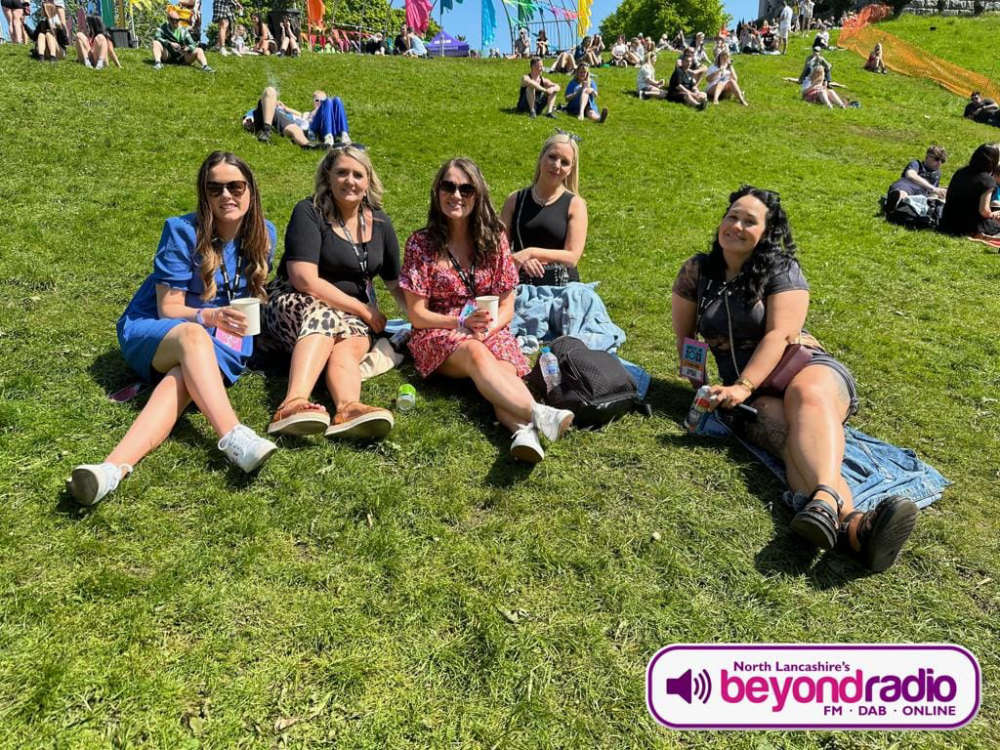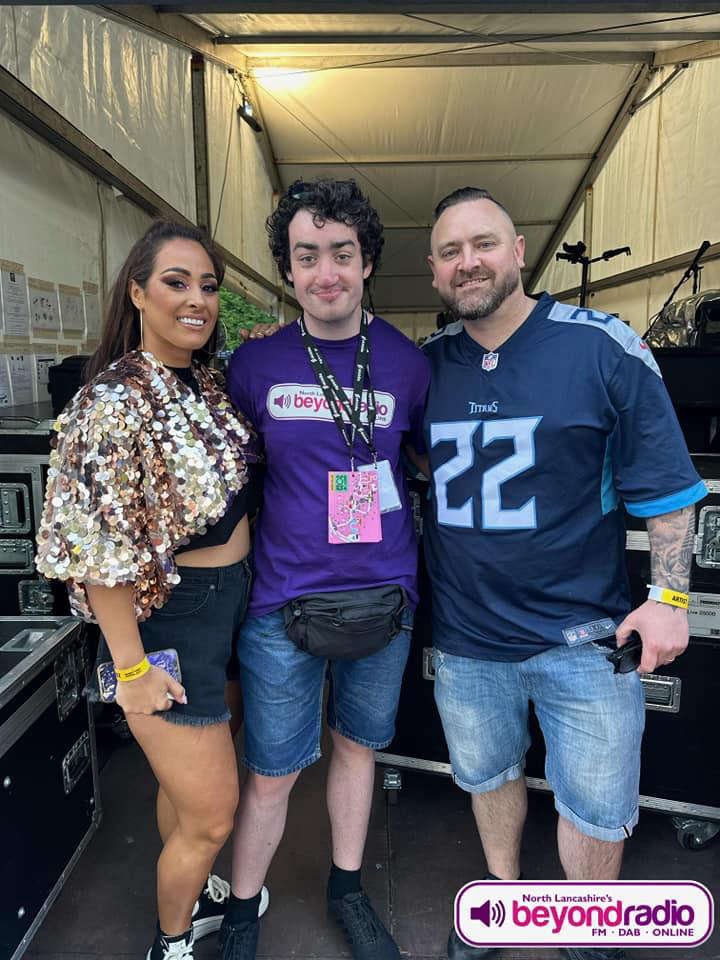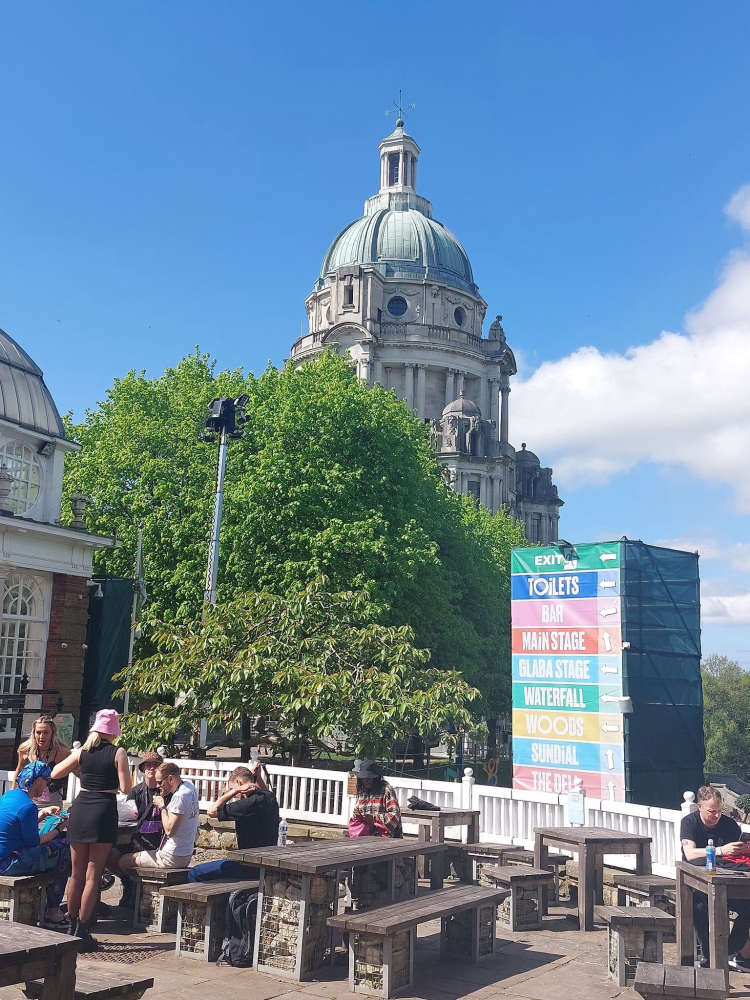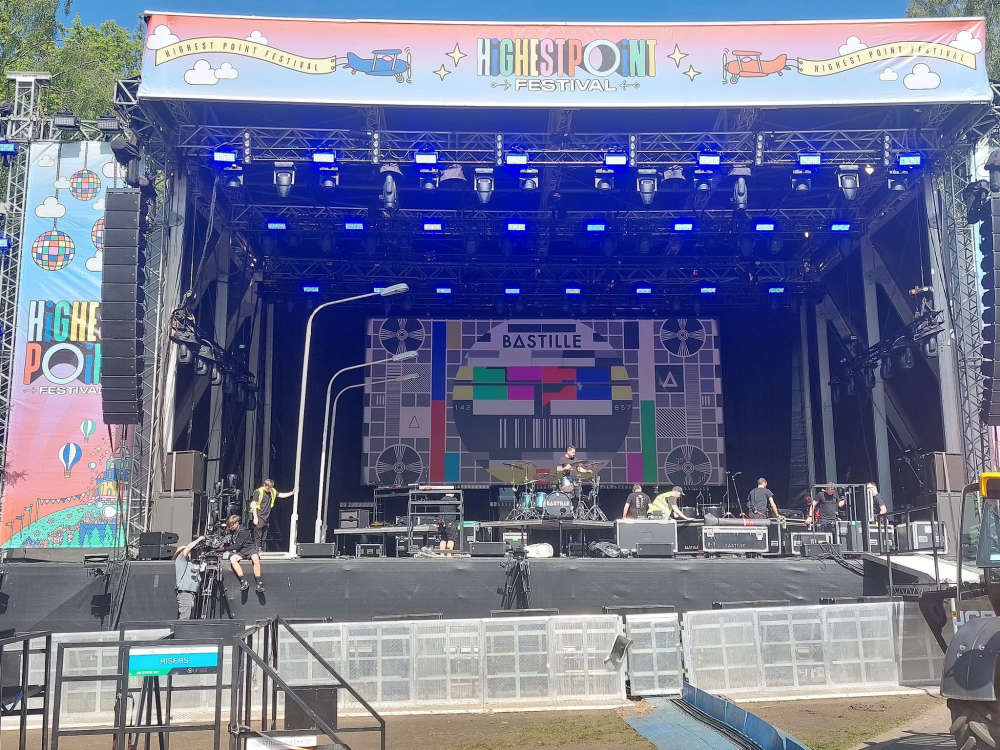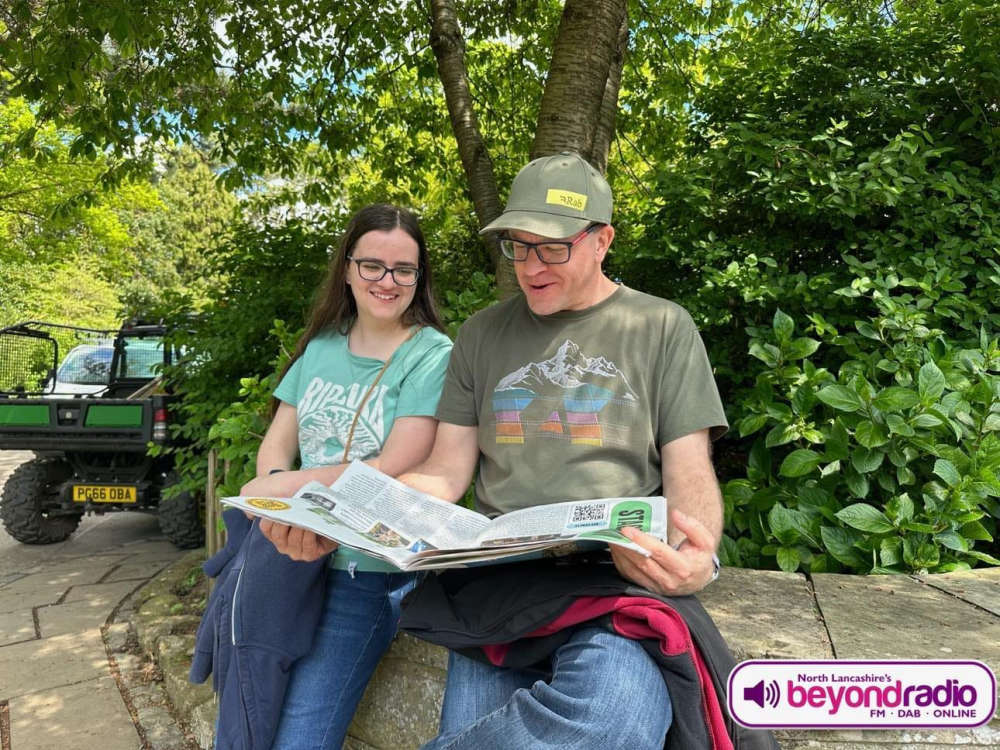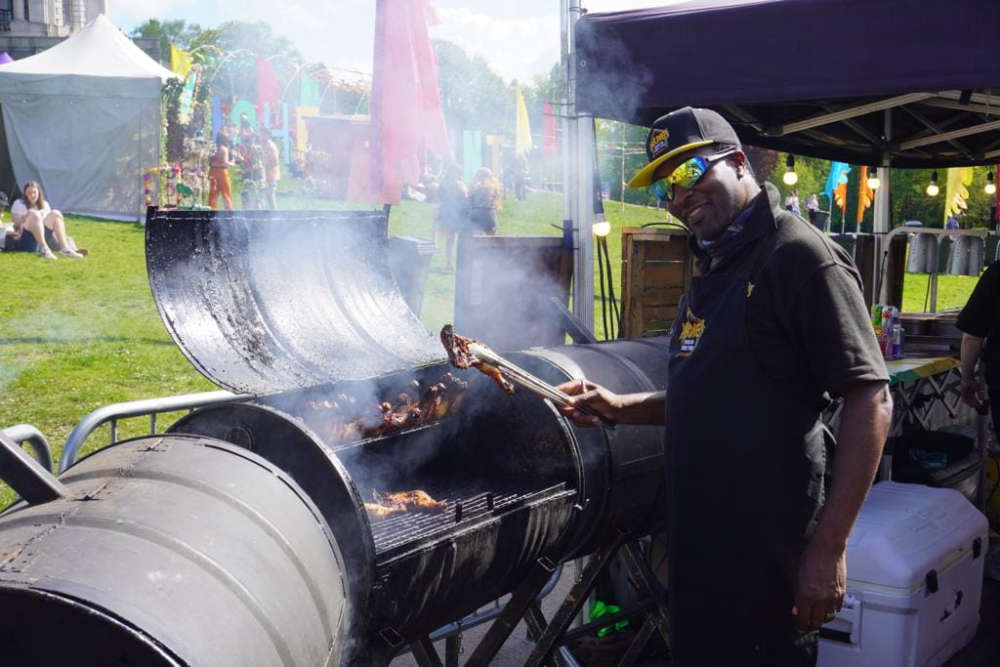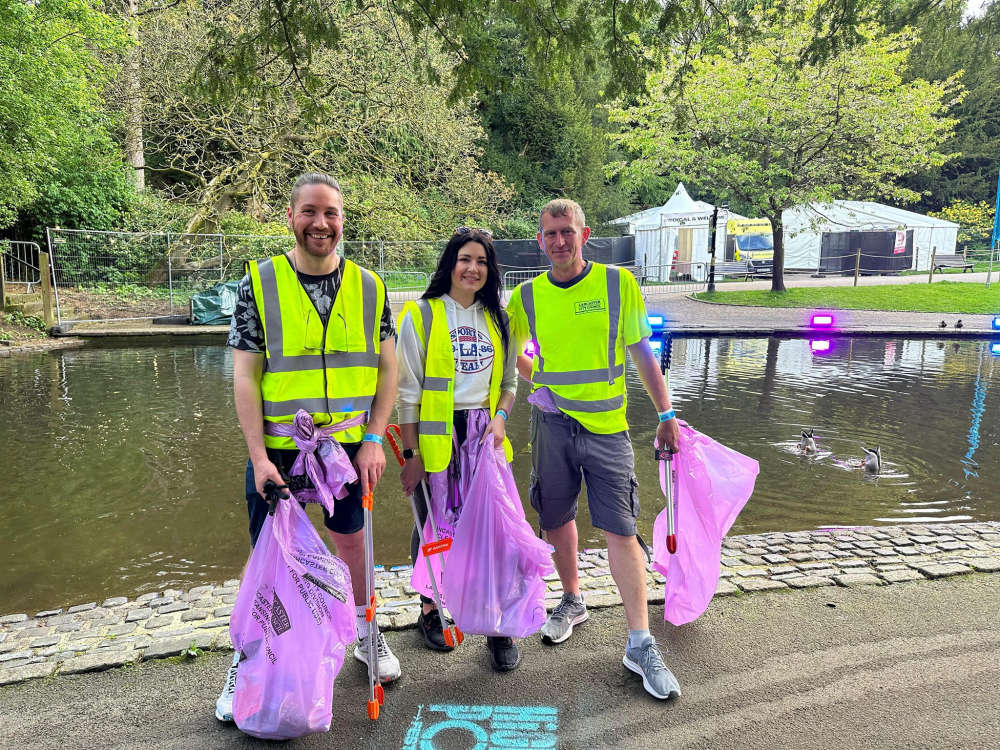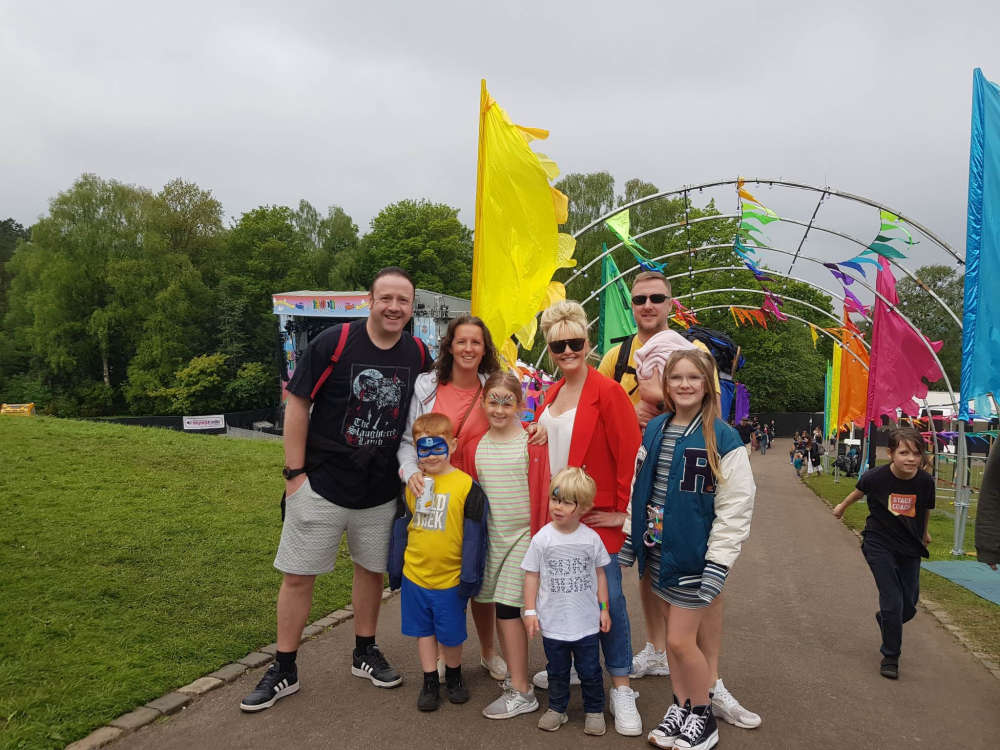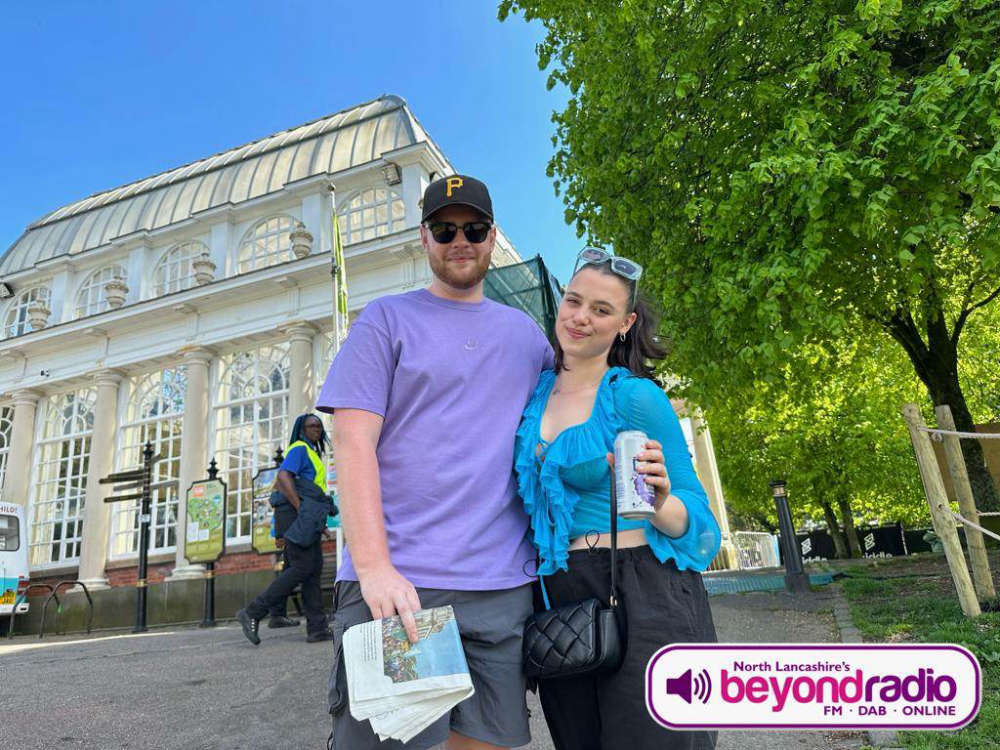 Thanks to the Beyond Radio team - Luke Edmondson, Ethan Isaacs, Sam Cragg, Vanessa Ramsden, Roy Ward, Duncan Moore, Phil McGrath and Paul Whitehouse - for the photos.