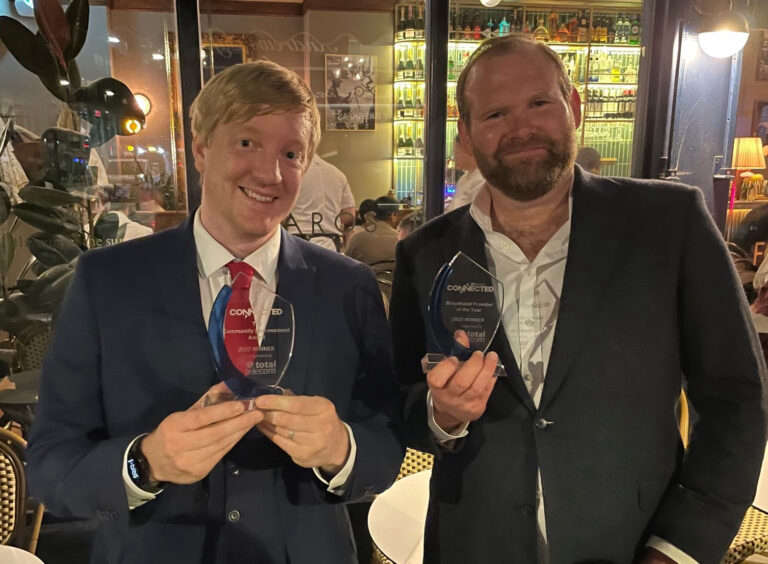 A North Lancashire community broadband company is celebrating after winning two prizes at the Connected Britain awards this week.
B4RN, Broadband for the Rural North, based at Melling, were named winners of 'Broadband Provider of the Year' and then also awarded the 'Community Improvement Award', beating off competition from a number of privately funded alternative national fibre broadband networks.
The winners were announced at the UK's No1 Connectivity Event – Connected Britain Awards, a ceremony to recognise the most significant and innovative organisations, solutions and programmes that are shaping Britain's digital future.
Michael Lee, CEO of B4RN, said: "It's a significant moment for B4RN to be recognised as the UK's 'Broadband provider of the Year'.
''For the last ten years we have worked shoulder to shoulder with rural communities to bring some of the best internet service in the country to some of the hardest to reach places. This award, alongside the 'Community Improvement Award' are testament to the real impact we are now having on these rural communities, and the improvements we are bringing to day-to-day rural life.
"This achievement was only possible thanks to the hard work, grit and determination of our amazing communities, volunteers, staff, contractors and landowners, and the fantastic working relationships we hold with local and national government. Everyone who has supported B4RN over the years should be immensely proud that if you're looking for the best broadband in the country, you'll find it in rural Norfolk, and you'll find it across the rural North."
Volunteer and Media Manager at B4RN, Jorj Haston, said: "It's fantastic to be part of such a brilliant organisation helping communities bring fibre broadband to their rural areas. B4RN really couldn't do it without the volunteers, who've given their time, expertise, hard work, sweat and tea and cake. Team B4RN all the way!"
All of the organisations that entered were assessed by a large panel of 28 judges, which included key figures from Total Telecom, the UK Government, analyst firms, consultants, universities and various other companies or organisations with industry links.