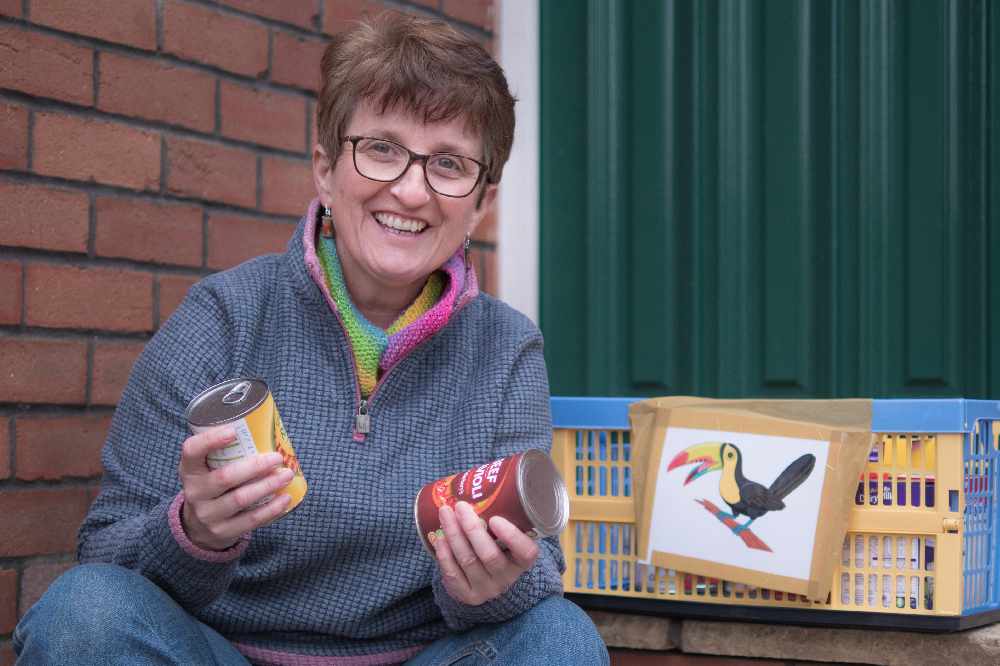 Chair of Barton Road Centre's trustees, Janine Bebbington who helped to launch the successful Toucan Project
Neighbours in south Lancaster are flocking to help a fledgling scheme supporting Morecambe Bay Foodbank.
Barton Road Centre's Toucan (two cans) Project took flight just a few weeks ago and already has more than 20 streets involved.
The project involves neighbours getting together to each donate two cans of food a week to boost collections which take place at the Centre for the Foodbank.
Donations from those neighbours in Bowerham, Scotforth and Hala who've already joined forces are flying in, making a big impact on collections for the Foodbank which have now topped 700 crates in nearly a year.
"Our Toucan Project is a really easy thing to get up and running in any street," said Denise Nardone, Centre manager. "We've had an amazing response so far from local people who want to support the Foodbank."
Anyone interested in organising a collection among their neighbours, can just contact Denise and she will provide a Toucan poster for their window and a Toucan crate for food donations.
A letter is also provided to send to 10 neighbours inviting them to put two cans of food into the crate left on the front doorstep every Sunday afternoon. On Tuesdays from 9am-1pm, the crate can be taken to the Barton Road Centre food drop-off sessions.
Cans of soup, meat, tomatoes, beans and rice pudding are particularly welcome.
The Toucan Project is in addition to the sessions every Tuesday and Thursday from 9.30am-1pm when people can drop off food and toiletries at the Centre whose normal activities have been suspended during lockdown.
Volunteers have been involved in producing films to promote the Toucan Project and other community-led schemes which have been helping people during the pandemic. They can be viewed on the Centre's website: www.bartonroadcentre.co.uk
Among those projects is a Book Swap where people can make use of some of the 2,000 books and dozens of dvds in the library.
Avid readers can ring and ask volunteer librarians to choose three books by their favourite author or of their favourite genre which can be collected on Wednesdays between 10-11am. A record is kept so no-one receives the same books twice.
This is a free service although donations would be welcomed as the Centre's income, which would normally be generated by the many groups using the building, has been severely depleted during the pandemic.
For more information on the Toucan Project, the Book Swap or any of the lockdown activities, ring Barton Road Centre on 01524 65622 or email info@bartonroadcentre.co.uk