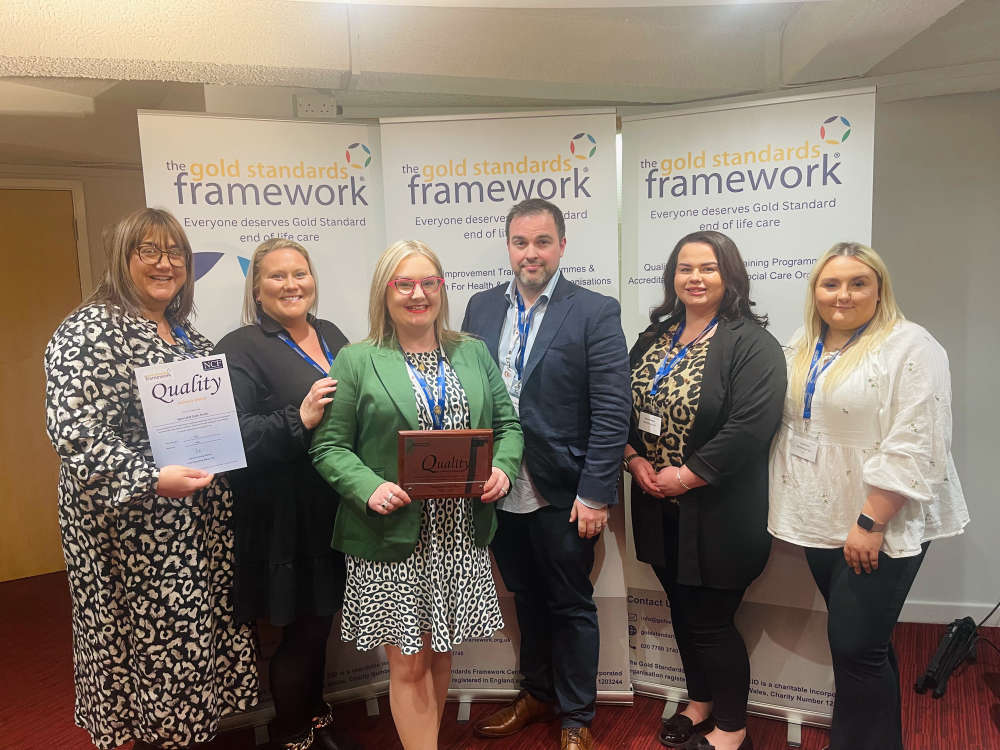 A care team from Morecambe's has won a national accolade for the quality of its end-of-life care.
At the Manchester ceremony last week, the Specialist Care Team won the award in the 'domiciliary' category for the North West, an award presented by the Gold Standards Framework (GSF), a national body that, this year, recognised over 100 care providers across various categories.
Specialist Care Team, based in Northumberland Street in Morecambe, delivers its specialist end of life care to enable people to die with dignity in their own home across Morecambe and Lancaster.
Speaking of the award win, Julie Murray, Registered Manager of Specialist Care Team, said: "We are honoured by the Gold Standards Framework award, which is a testament to our team's relentless dedication and commitment.
''Our innovative approach to end-of-life care in people's homes, showcases not just our vision for outstanding care, but also the depth of training and development that our staff undergoes.
"This, combined with our collaborative efforts with other health professionals, assures seamless transitions and consistent support. We owe this success to our exceptional team who, every day, uphold our values and put our service users first.
''Together, we're setting new benchmarks in end-of-life care."
Julie Armstrong-Wilson, Chief Operating Officer for GSF, added: "The care and compassionate culture that has been observed is truly inspiring, this shows a commitment to ensuring people receive the right care at the right time and the positive impact this has on the people cared for and their families.
''Listening to what matters most to each and every individual and delivering care in accordance with their goals, wishes and preferences is what everyone should receive."