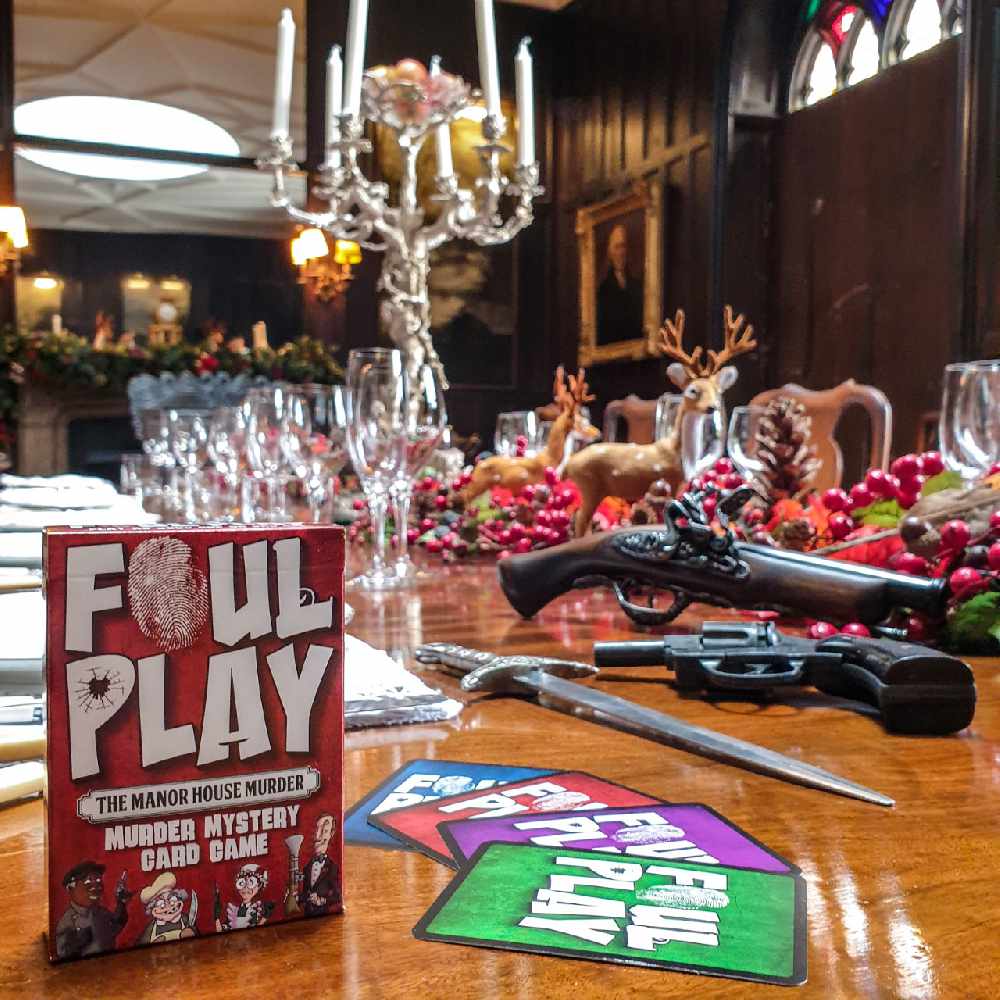 Local event company adapts following Covid to launch a new board game
Since lockdown began, After Dark Murder Mystery Company hasn't been able to get out and perform its usual brand of Criminal Cabaret and Interactive Investigations across the country, but this innovative events team has come up with another way to bring felony to their fans. They've created a card game!
"When it became clear that we wouldn't be able to go out and perform we realised that we'd need an alternate source of income to keep the company going," says Ben Cooper-Muir, director of the company who co-created the game with his husband Lee, "we toyed with the idea of doing online events or mail out mysteries but customers can only play those once. We wanted to create something that you could go back to and enjoy again and again, which is where we came up with the idea for Foul Play."
It took many months of plotting and scheming to plan out this perfect crime, but the master criminals finally cracked it and the game allows for there to be a different killer every time you play it. There are 8 suspects, servants at D'Arque Manor, all accused of the murder of the Lord and Master of the estate and it's up to you to play against the other detectives to be the first to uncover the evidence, capture the killer and solve the crime.
There's a bonus to Foul Play too. It's not just one game. It's two!
"Originally, when we created the game there was just one way to play. Then, as me and Lee were testing it out, we realised that there was an alternate way to play. One where you didn't just catch the killer, but you framed them for the crime! So we added that in as an alternate way to play. You can either be a Good Cop and find the evidence to solve the crime or Bad Cop and find the evidence to frame a suspect!"
However you play the game, it's bound to be a sure fire hit for any lover of murder mysteries and has already sold almost 200 copies over the launch weekend. So does that mean that After Dark will be giving up their live events to get into game production full time?
"Absolutely not!" insists Ben, "As soon as we can get back out performing again, nothing can stop us! Let's just say that Foul Play is another string to our bows. Who knows, we might do Foul Play Live when lockdown finishes. Who knows what the future holds!"
Foul Play is available from www.foulplaygame.co.uk
Priced at £8.95 per deck plus P&P