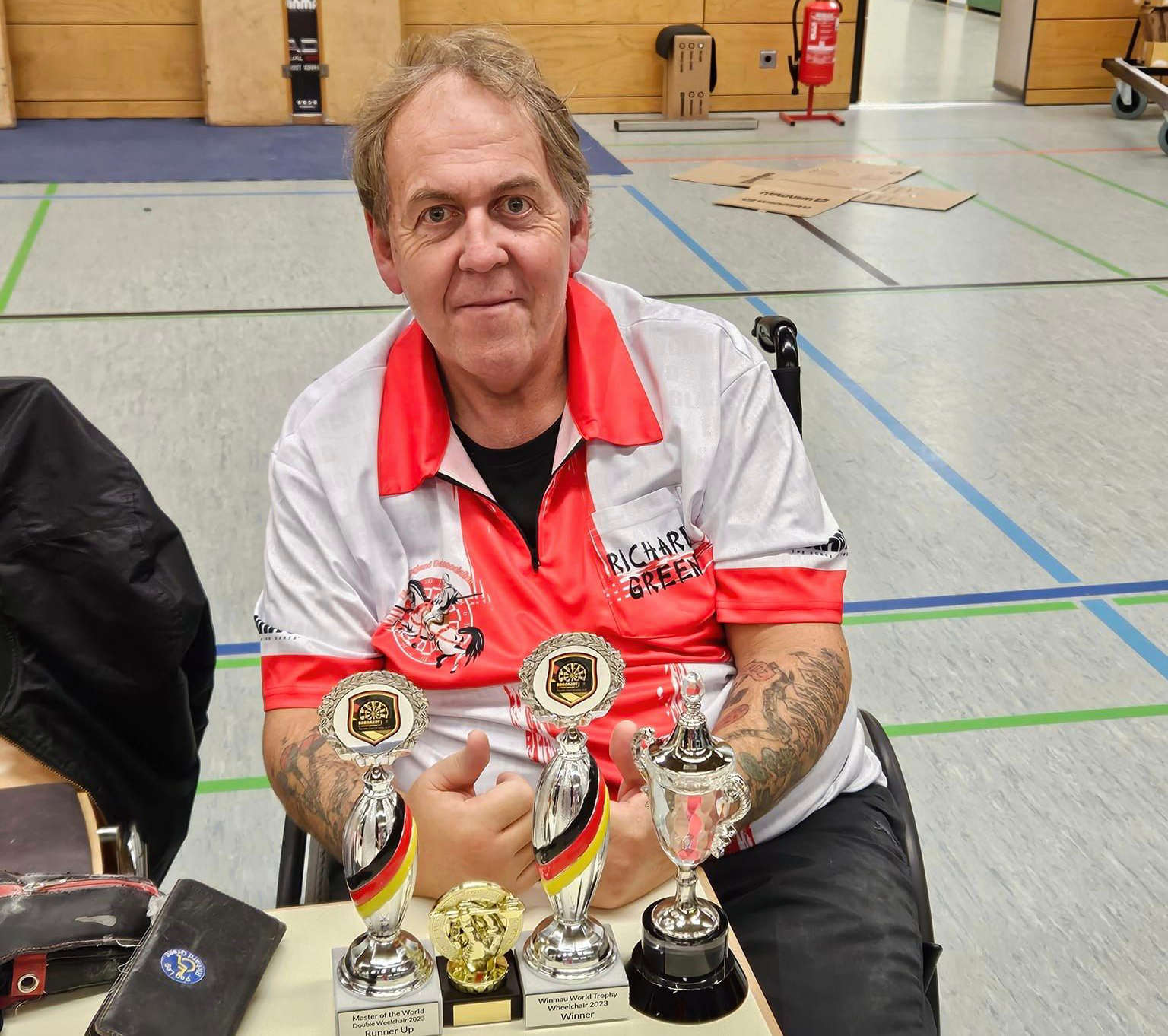 A Morecambe player has triumphed in the wheelchair category at the World Disability Darts Association championships.
Richard Green beat a field of competitors from all over the globe to take the title in Frankfurt, Germany, over the weekend.
Richard, who had his right leg amputated 38 years ago, was also part of the England side who won the team event and he and his playing partner were runners-up in the pairs competition.
His wife Sue Green also played in the world championships, as did their friend Gemma Gardner, landlady of The York pub in Morecambe. All three play for The York in the local darts leagues.
Gemma and Sue (pictured below) were in the England B side who reached the semi-finals of the ladies' team competition, while Gemma reached the quarter-finals of the singles, having only started playing around 18 months ago.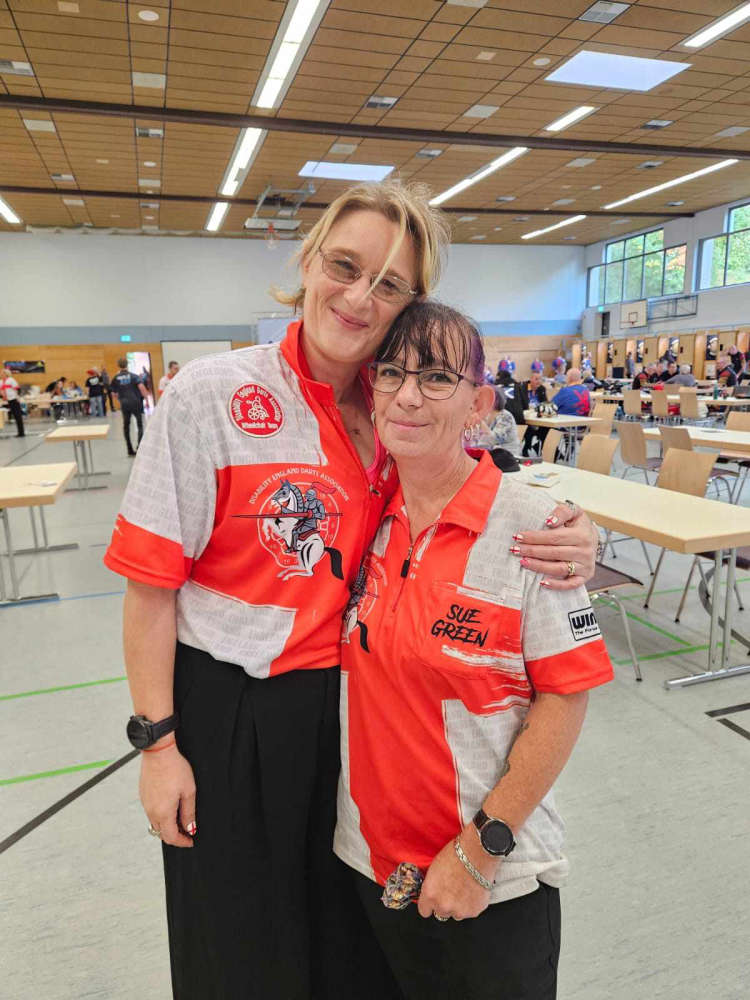 Speaking on Tuesday after arriving back home, Richard said: "I'm gobsmacked. I'm still in a bit of shock.
"I'd never played wheelchair darts before. My legs are shot and although I can be on my feet to play for a few hours, this was three days of darts, all day every day. My left knee would have swollen up like a football.
"It was a bloody good result for The York! Sue and Gemma played absolutely awesome all weekend."
Richard, 62, has been playing darts for around 35 years.
This was the first time there had been a wheelchair category at the World Disability Darts Association championships.
For Gemma, who was medically discharged from the Army in 2014 with compartment syndrome causing chronic pain in both of her legs, it was her first ever international darts competition.
She took up the game soon after taking over at The York, when she set up a darts team and couldn't find a captain, so decided to have a go herself.
"It was a brilliant weekend," she said.
"I'm proud of myself and very shocked."
Players from England, Wales, Scotland, South Africa, Iceland, Sweden and Germany all competed at the tournament held from Friday to Sunday in the Autalhalle sports complex in Niedernhausen.