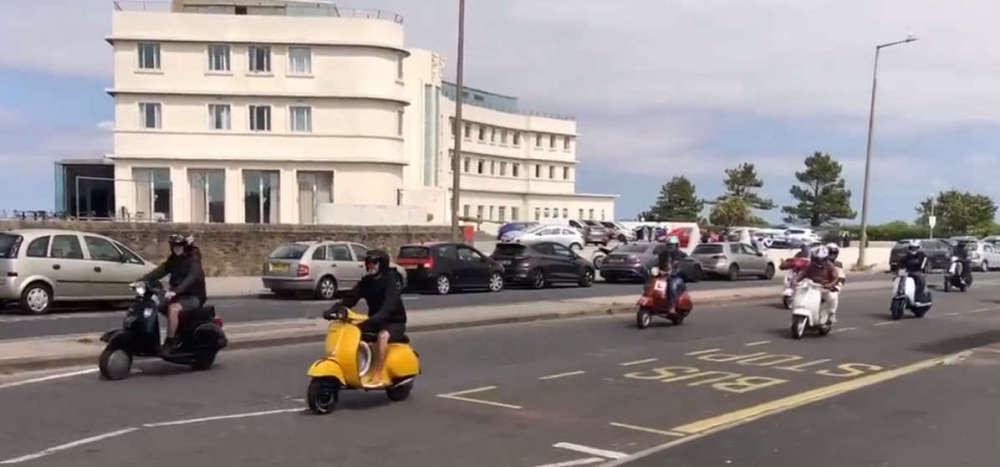 The biggest seaside scooter rally in the North West this summer is riding into Morecambe this weekend.
The annual 'Morecambe Rides Again' features a scooter ride-in to the town and a programme of live music for fans of mod, ska and soul.
Billed as the North West's only seaside rally this summer, the event will bring back memories of the classic scooter rallies of the past in Morecambe.
The opening night on Friday July 14 sees a free entry double header at The Exchange, featuring music by punk tribute The Call Up, and mod band The Tall Faces.
The Saturday 'ride in' (July 15) will be dedicated to Bobby Keit, Craig Shellnack & Lee Burns, three great supporters of the event, who have recently passed away, as a mark of respect and thanks for their support over the years.
The route will see riders head from the promenade, through Caton and Brookhouse to Wray, and then to Wennington, Melling and Gressingham, before heading towards Carnforth and back through Hest Bank and onto the promenade.
The free music then continues on Saturday and Sunday afternoon, along with stalls and a ridden scooter show on Morecambe promenade during Saturday daytime, with entertainment including The Skapones and Restart at The Exchange, and The Inciders at The Boardwalk on Saturday. The West End Soul Club will also return to The Exchange on Sunday.
The main event is at The Alhambra, featuring The Odels, Away From The Numbers and Skaledonia.
Limited tickets are available at £12.50 from Alhambralive.com, with proceeds going to The Karen Whitfield Foundation, a local organisation supporting veterans, CancerCare and dementia.