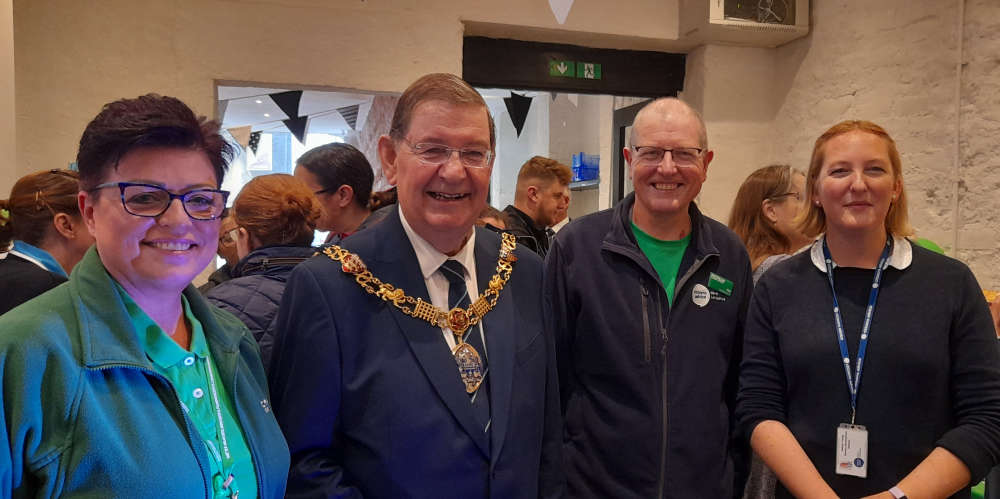 A partnership between our local Citizens Advice and another charity has secured half a million pounds to help people who have cancer.
The collaboration between Citizens Advice and Macmillan Cancer Support, launched earlier this year, was celebrated at an event held in Morecambe on Thursday.
Guests, including Councillor Roger Dennison, Mayor of Lancaster, attended a coffee morning at The Sanctuary cafe on Queen Street where they heard how the partnership has secured £508,000 in support funding.
This will help people in our community who have been diagnosed with cancer, who may also be struggling with financial insecurity.
Joanna Young, chief executive of Citizens Advice North Lancashire, said: "We know at Citizens' Advice that many people find themselves having to deal with difficult financial issues at a terrible time.
"What this partnership project has allowed to happen is that anyone who finds themselves in such difficulties is able to be fast-tracked to financial support."
Joanna said that funding allowed the partnership to recruit a Macmillan Adviser in order to support those cancer patients who found themselves suddenly out of work or on statutory sick pay and struggling to make ends meet.
Phil McGrath, who is also a volunteer with Beyond Radio, has been appointed to the post.
Lorraine Jones, Macmillan Information and Support Manager for Morecambe Bay Trust, said the new partnership had allowed the small Macmillan team operating in the district to be able to concentrate on their patients' health care requirements and how important this was, given that in the last quarter they had received around 1300 referrals.
"We've always had a good relationship with Citizens' Advice and this partnership has allowed us to free up more time to deal with the many people who are being referred to us," said Lorraine.
"Knowing that there is help available in dealing with the sometimes complex financial situations cancer sufferers and their families are faced with is wonderful.
"Phil has done a fantastic job in helping local people with cancer get their finances in order."
Phil aims to contact those who need support within two days of a referral and can be contacted for advice on 07506 902423 or by email at philm@northlancashirecab.org.uk