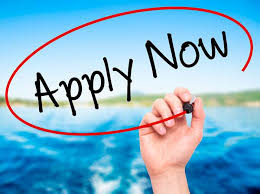 Grants are now available to support businesses affected by the Lancaster district's move into additional Covid-19 restrictions.
As a result of the district's move into additional Covid-19 restrictions in September (Tier 2) and October (Tier 3) and the subsequent national lockdown, funding has been provided by central government to cover the impact, first of the additional restrictions, and then into the second national lockdown. However, detailed guidance around how these multiple grant schemes will operate has only recently been released by the Government.
Businesses, along with non-profit/for-purpose organisations, that are now eligible to apply are those which:
• Have a rateable value and have been severely impacted
• Don't have a rateable value and have either closed or otherwise severely impacted

This includes businesses without a rateable value who have ongoing fixed business costs. This is a change to previous schemes, which had been limited to those organisations with fixed property costs. This ensures more organisations may be eligible but will still need to show they have been severely impacted.
Businesses with a rateable value and which have been required to close by law are eligible for the Local/National Restrictions Support Grant (LRSG) scheme, which was launched on Friday October 30.
Councillor Tim Hamilton-Cox, cabinet member with responsibility for sustainable economic prosperity, said: "These grants are not loans – they do not need to be repaid so there's no reason for a business not to apply. It's financial help to which they are entitled and will help to tide them over until the lockdown ends.
"Organisations who received grants during the first lockdown are encouraged to apply again, as many will be eligible for one of these new grants."
Councillor Erica Lewis, leader of Lancaster City Council, added: "We know local businesses urgently need this funding and that for some it will come too late. We have been pleading with government to finalise the guidelines so that application processes could be opened, and payments made as fast as possible.
"It is not acceptable that there are weeks of delay between the government dramatically restricting economic activity and providing support for local businesses. As we have done in earlier funding rounds, Lancaster City Council has paid local businesses as soon as we had enough certainty to be confident of eligibility, and from our own cashflow, so that waiting for funds from government did not further delay the process.
"These schemes are not easy to administer as the government has stringent accountability requirements, and some are complex to set up. I'm grateful for the hard work of the city council's officers who are doing everything they can to get money to local organisations as fast as they can."
The quickest way to find out more and apply for the grants is online at Lancaster.gov.uk/lrsg. To request a paper application form, or for general business support and advice, email the city council's Business Support team at business.support@lancaster.gov.uk, or call Customer Services on 01524 582000 to arrange a call back.