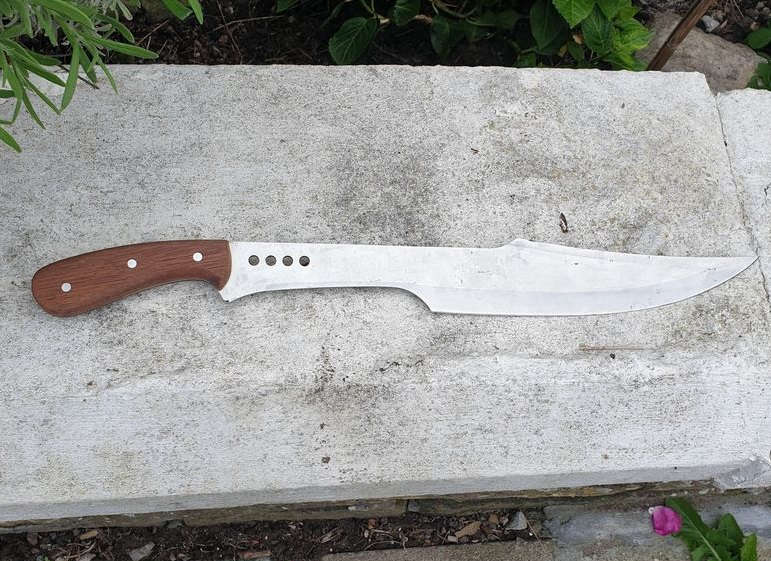 Police in Morecambe have recovered a machete from undergrowth in the West End.
The discovery, in a residential area, was made by PCSOs this week, as a campaign targeting knife crime continues.
Operation Sceptre aims to target those who are carrying weapons, raise awareness of the dangers and impacts of knife crime, and engage with retailers.
Related:
Operation Sceptre aims to reduce knife crime in Lancashire
A spokesperson said: ''We're here to help make our streets safer, so if you have any knives you wish to dispose of safely please contact us via 101.
''Or alternatively you can dispose of them at our knife bins on Central Drive Morecambe (rear of the youth shelter) and under Carlisle Bridge on the Cycle Track.
''We would encourage anyone with information about knife crime in Lancashire to contact the police or independent charity Crimestoppers on 0800 555 111.''