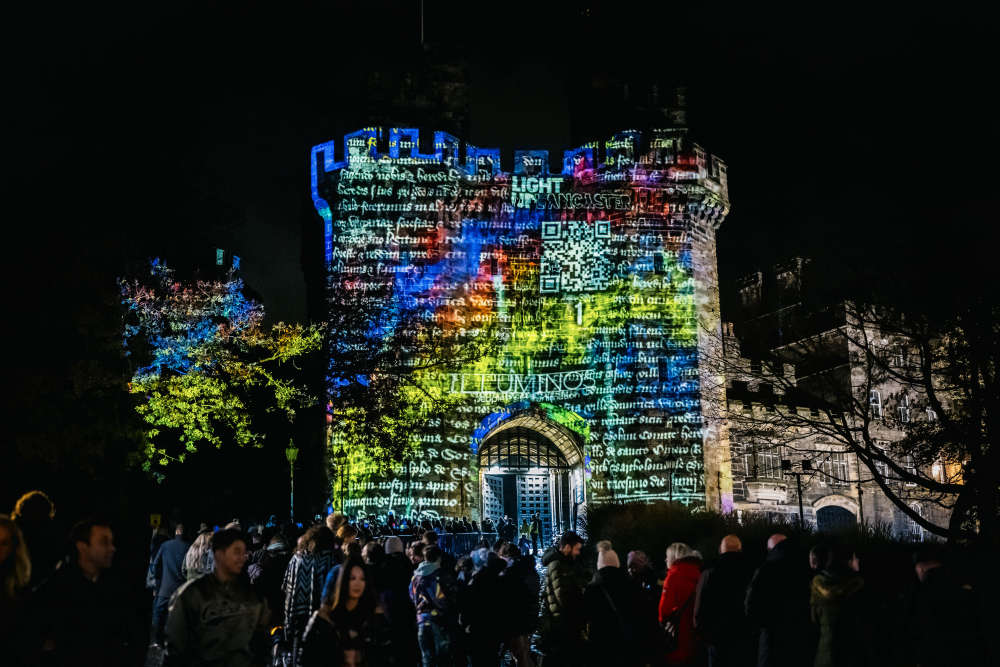 The Light Up Lancaster event saw a record-breaking surge in numbers in the city centre, say organisers.
Footfall impressions of more than 80,000 were recorded during the three-day light festival, according to figures released today by Lancaster Business Improvement District (BID).
BID figures showed the footfall on the Friday and Saturday rose 9.4 per cent from the previous busiest Light Up Lancaster in 2022 and was more than double the usual Friday and Saturday evening figures between 5pm and 10pm - and were the highest figures they had on record.
The event featured captivating light installations, performances, and exhibitions around some of the city's most historic landmarks.
Beyond Radio visited on Saturday night, when huge crowds could be seen queueing down Castle Hill to watch a light show inside the castle grounds.
Market Square was also packed with people enjoying live music and street food.
Dalton Square (with an Albert Einstein-themed show, see below), the Priory Church, St John's Church and Sun Square were also among the popular locations for light installations.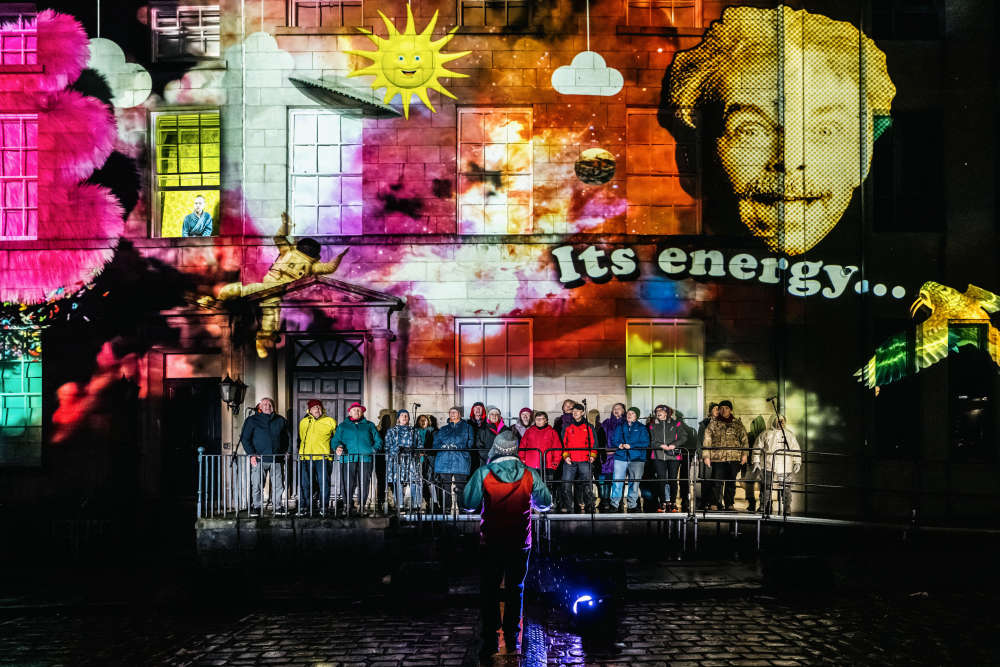 Also new this year was a Saturday Art Fair hosting a range of hands-on arts activities for families including traditional crafts, lantern-making, henna art and calligraphy.
Julie Brown, Festival Director, said: "We are absolutely thrilled with the incredible turnout and the warm reception that Light Up Lancaster 23 has received.
"The festival has become a true beacon of cultural celebration, uniting the community and attracting visitors from near and far."
Tom Fyson, operations manager at Lancaster BID, said: "It was fantastic to see the city centre so busy throughout Light Up Lancaster with the large crowds especially benefitting hospitality businesses throughout the city centre."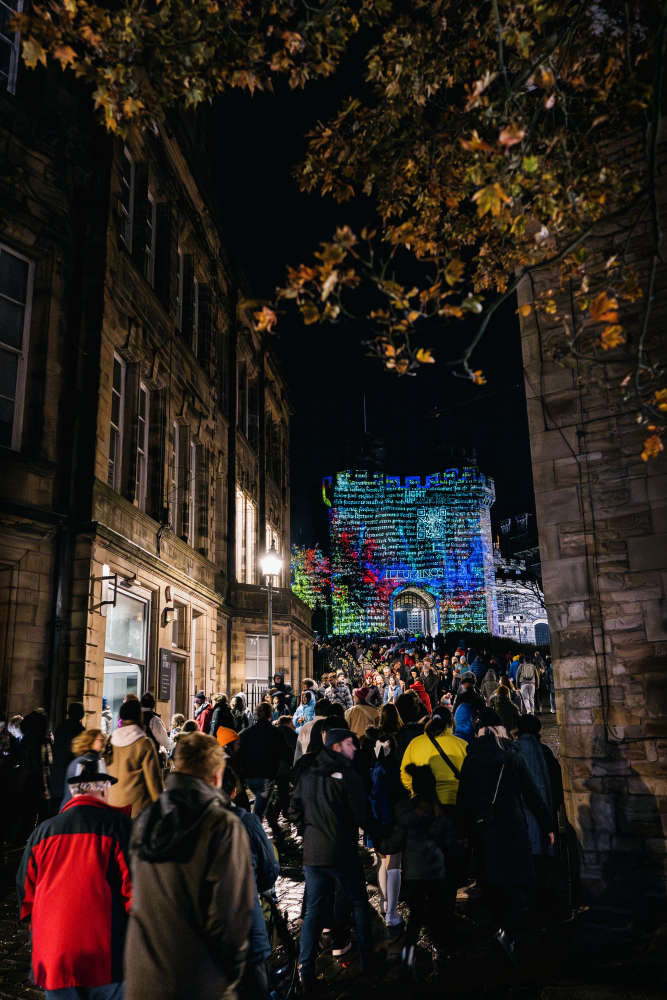 Light Up Lancaster was extended to three days for the first time in 2023.
The event was delivered by imitating the dog, Lancaster BID, The Dukes and Mirador.
The festival received funding from Arts Council England, Lancaster City Council, UK Shared Prosperity Fund, Lancashire County Council, Lancaster University, Lancaster Confucius Institute, Historic England, the Regional Heritage Centre and the Friends of the Judges Lodgings Museum.
Other organisations and companies supporting the Festival included the Duchy of Lancaster, Lancaster Arts, the Grand Theatre, St Nics Arcade, The Storey, The Churches Conservation Trust, and the host venues.
Prior to the event, which ran from November 2 to 4, there had been controversy surrounding Lancaster City Council's decision to axe the traditional fireworks display from the Castle, which had been part of Light Up Lancaster in recent years.
Read more: Lancaster Fireworks Spectacular is axed for 2023 - Beyond Radio