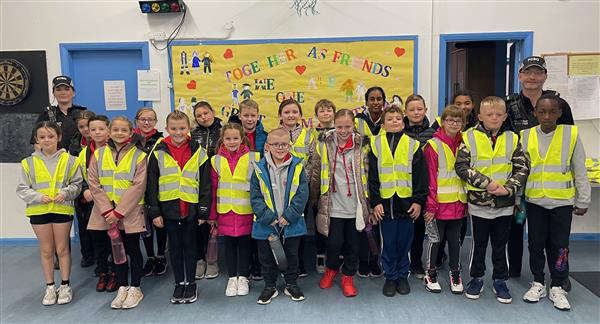 The latest 'Mini Police' initiative has launched in Lancaster.
Mini Police allows local primary school children, aged between four and 11, to learn more about policing, new skills and take part in numerous fun-filled activities.
This time around, twenty students from Skerton St Luke's Primary School are going to spend the next eight weeks at the local community centre, learning about various aspects of policing.
The scheme includes agency inputs from North West Ambulance Service, Lancashire Fire and Rescue Service, alongside multiple departments within Lancashire Constabulary.
Officers initially took part in the scheme when it was launched in early 2020. However, the Covid-19 pandemic meant that all activities had to be put on hold, before starting back up again earlier this year.
The scheme is all about community and youth engagement, allowing youngsters in local communities to gain an insight into how policing works and helping to build trust with the future generation.