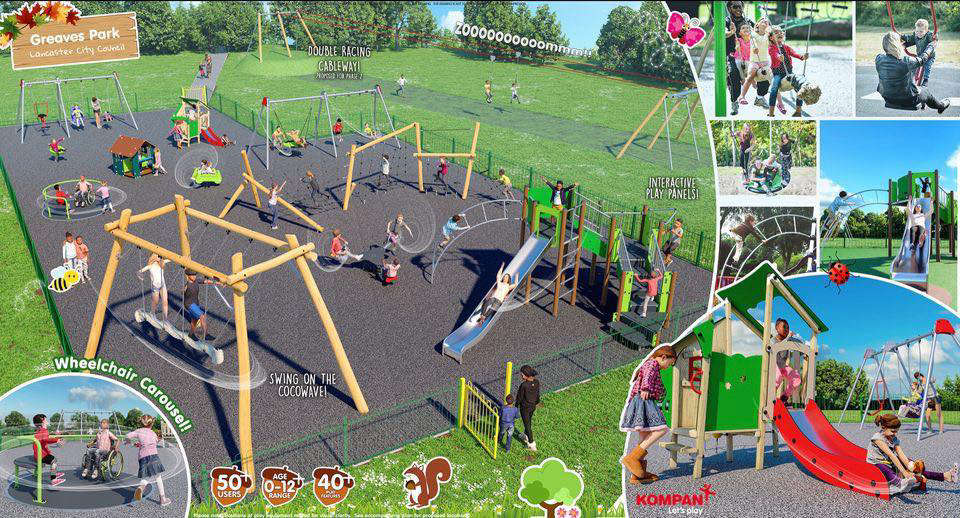 Supporters of a park in Lancaster are appealing for help in raising the remaining funds needed for new play equipment to be installed.
Friends of Greaves Park have successfully raised £56,000 in grant money, but still need about £4,000 to ensure they can have a brand-new play park installed.
They're now appealing for donations that could make a difference to the project and get them one step further to getting the new equipment and surfacing.
Greaves Park is located just off the A6 and Bowerham Road, and offers a variety of experiences, from a children's play park, two areas of woodland, and two large lawns to relax on or play sport.
Fundraiser Abi Mills, on behalf of the Friends, said: ''Thank you to everyone who has contributed along the way to shape the design, and to the Public Realm team at Lancaster City Council who have been supporting us with this project.
''The equipment is designed to be inclusive, so all children can play together.
''We still need a bit more to make this project happen.''
​If you would like to donate please click here
Or to donate by BACS, or to find out more about the plans, click here