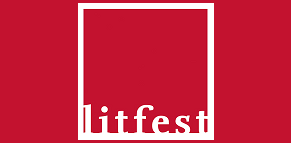 The Lancaster Literature Festival (Litfest) is set to return between 12th-21st March next year following the disappointment of having to cancel the majority of the 2020 festival due to Covid.
Litfest is a volunteer run organisation operating in Lancaster and the surrounding areas. They put on a full festival programme every year, and are also involved in a whole host of other events and projects featuring local, national and internationally acclaimed authors, poets and illustrators.
Over the last few months the Litfest team been working very hard behind the scenes are now delighted to confirm that they will be running 4 new projects in 2021. These projects will feature in the 42nd festival in March next year and beyond. The projects are: 'How We Live Now', 'How We Live Next', 'The Litfest Big Read' & 'Writing North West'
Litfest are committed to continue to feature fantastic writers, artists and speakers in addition to developing and commissioning brilliant new content for this local festival. The 2021 event will look a little different with the festival largely take place online. There is the hope of the possibility of some in-person events taking place if restrictions allow.
The full programme of Litfest events for 2021 will be announced in the New year. Anyone wishing to find out more about the organisation or who would like to see some of the projects they are involved in can visit Litfest