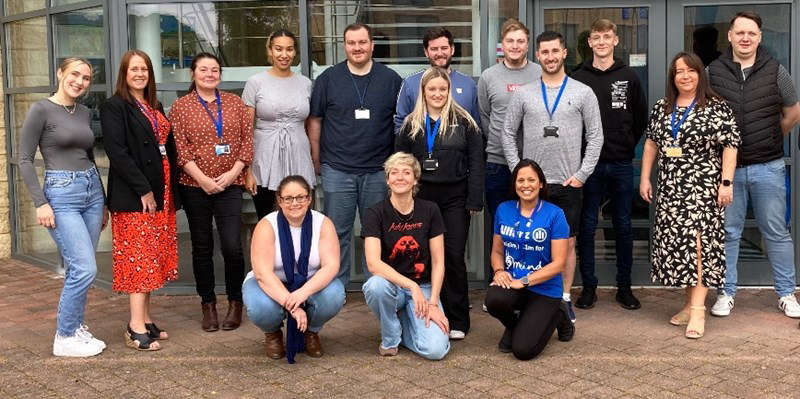 Staff from a Lancaster business are taking part in a 54-mile Olympic Games-themed relay to raise money for a mental health charity.
The team from Premierline insurance brokers set off at 8am on Friday taking a torch from Lancaster to Manchester as part of an event to celebrate the Paris Olympic Games in 2024.
The team, based on Mannin Way on the Lancaster Business Park, will be making the journey in one day by walking, cycling or running, to raise money for mental health charity Lancashire Mind.
The relay is part of their parent company Allianz Insurance's Path to Paris employee engagement and fundraising campaign.
The walkers from Premierline are:
Jazz Banger, Ian Barnham, Charlotte Bellingham, Phil Browning, Adam Carson, Mike Crookson, Gosia Czyzniewska, Liz Downham, Alex Ewan, Andrea Farrimond, Michael Garvey, Sophie Ginocchio, Matt Harvey, Naomi Kitchen, Kris Littlewood, Amber Mackenzie, Andrew Panayiotou (Panny), Matt Park, Hannah Reed, Jack Ritson, Andi Robertson, Nicola Townley, Joseph Walker, Raquel Walker.
The bikers are Reece Cusimano and Craig Winterbottom.
Team runners are Jazz Banger, Lewis Bayman, Stuart Darroch, Chris Kayley, James Law, Luella Law, Jeremy Richards and Ruth Wood, and marshals are Anna Ferrara, Paddy Hunt, Alex Jones, Rebecca Leversidge, Vanessa Owen, Gary Skipworth and Cathy Titterington.
So far the team has raised £824 towards a £2,500 target.
Their fundraising page is here.
Allianz's mascot Alli the Eagle has been working out at Lancaster health club 3-1-5 in preparation for the relay!