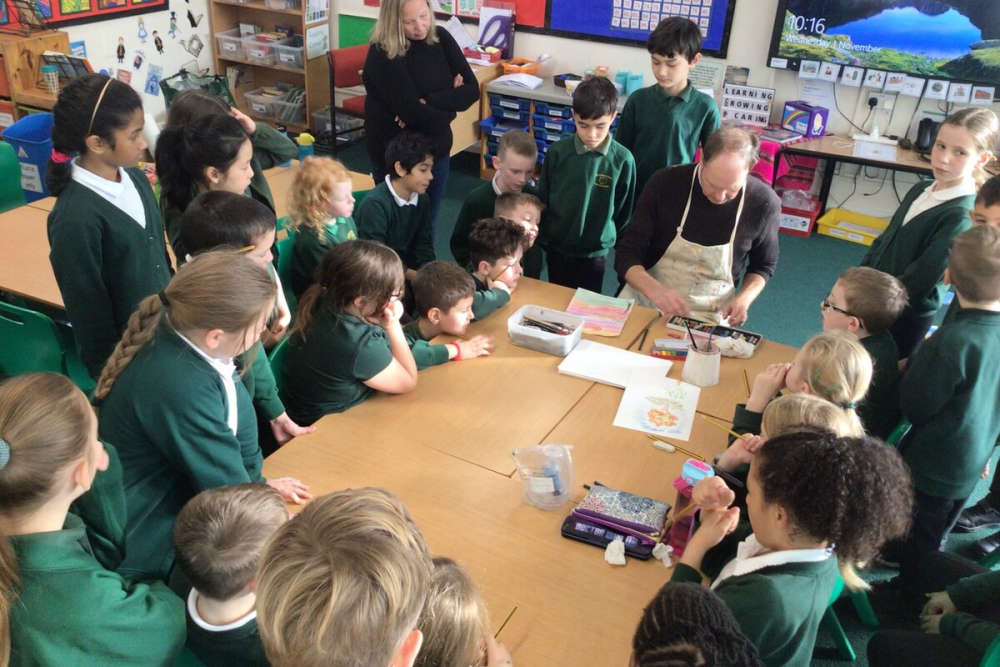 A popular artist has inspired pupils with his story and his skills at his former school in Lancaster.
Chas Jacobs, an ex-pupil of Scotforth St Paul's C of E Primary School, visited the school on Scotforth Road last week.
Chas' distinctive artwork is loved around the area and all over the world, and he is renowned for his prints of landmarks and scenes around the Lancaster and Morecambe Bay area.
The day started with Chas talking to the whole school about his passion, and he explained how he had always enjoyed art as a child but didn't make money out of his art until much later in life. He answered lots of questions posed by the children.
Chas then spent the day with Year 4, teaching them how to sketch out a picture using technical language the children were familiar with. He then demonstrated how to use watercolours successfully showing layering techniques. Last of all, he showed the pupils how to work back into the picture with pastels to add detail.
"The children had a fabulous day with Chas," said a post on the school Facebook page.
"He was a real inspiration to them. As he left he commented on how well behaved the children were and what excellent artists they were becoming, a real credit to Scotforth School."
Chas (pictured below), who works out of his home studio at Hornby near Lancaster, began painting as a hobby more than 20 years ago, whilst working as an electrician.
While living on St George's Quay in Lancaster he was inspired to use hot air balloons as a trademark in his paintings, by a balloon which he saw floating down the river.
His artwork is inspired by the people, architecture and landscape of Lancaster, Morecambe and the surrounding area, and is collected by art lovers from New York to New Zealand.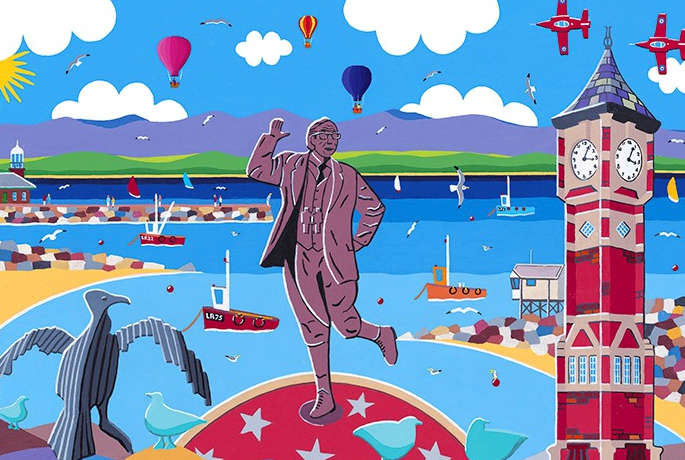 He recently completed this artwork of Lancaster University (below), originally commissioned by the university management school, as well as a new 'Town, Coast and Country' scenic picture of Lancaster, a new painting of Morecambe seafront near the Midland, and the Sunset Ices ice cream van.