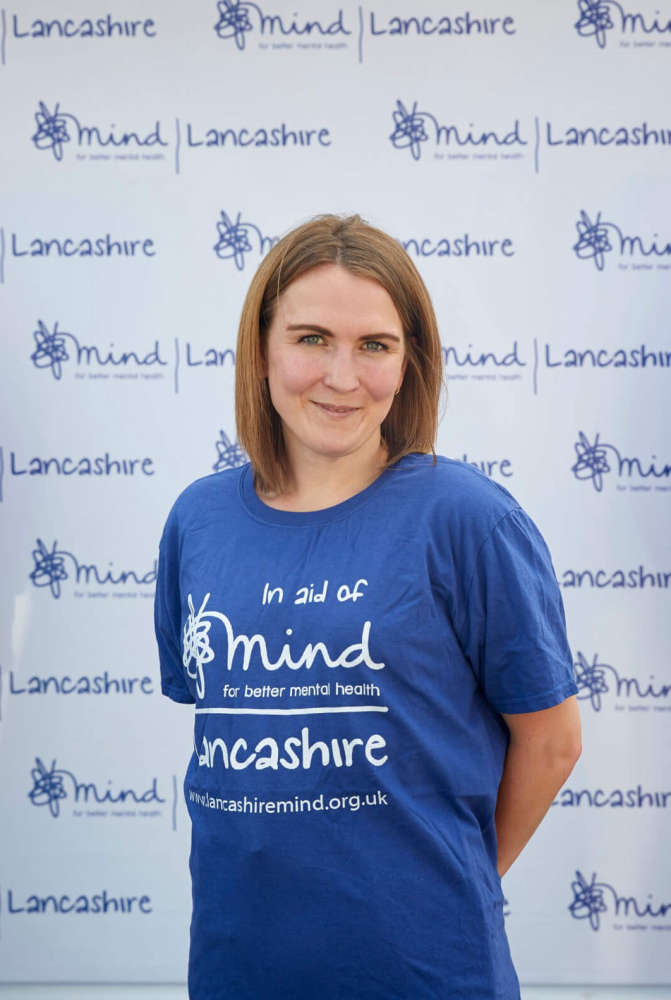 Lancashire Mind's Emma Bateson
Mental health charity Lancashire Mind are looking to Lancashire businesses for help and support across a number of their key fundraising projects.
Lancashire Mind provides vital support for the people of Lancashire, from individual wellbeing coaching to schools programmes and community development as well as a varied array of training in and for workplaces which has been brought to the fore this year.
CEO of Lancashire Mind Tommy McIlravey said: "Many people may not realise that Lancashire Mind, whilst having some affiliation with the national charity Mind, is a separate and independent local charity and must raise our own funding in order to ensure we can deliver our services to the people of Lancashire.
"Money that we raise here is spent on and for the benefit of the people of Lancashire. We know their needs and are best placed to deliver what they require but we rely on the help of others to enable us to do this."
Lancashire Mind are offering Lancashire businesses a number of opportunities to support the work they do.
For just £100 a company can sponsor a page in their #LoveFromLancashire calendar which raised over £2000 last year.
For £250 they can sponsor a child to receive six one-to-one sessions, £100 covers a school workshop and £5 provides a signposting support call for a parent, teacher or carer worried about their child.
In the seven months up to July 2021, Lancashire Mind saw a 116 per cent increase in demand for their children and young people services.
Emma Bateson, fundraising lead at Lancashire Mind, said: "Children's mental health services were stretched before the pandemic and since March 2020, they have seen such a huge increase in demand, it is often the case now that they can only help the most unwell.
"We are asking for corporate sponsors to help alleviate this pressure and send some #LovefromLancashire across the county, whether it be through a one-off donation, regular support, taking part in one of our arranged fundraisers or by organising your own challenge."
There are also numerous sponsorship opportunities in Lancashire Mind's flagship fundraising event Mental Elf held in December, which this year incorporates a virtual and in-person event and has a fundraising target of £20,000 this year.
Emma added: "Lancashire Mind have been lucky enough to work with fantastic businesses before and corporate sponsors make such a huge difference to how many lives we can support within Lancashire.
"We make it appealing for the businesses that partner with us so as well as the reputational benefit they gain from supporting their local mental health charity we offer various packages from featuring in press releases, links on our website, social media exposure to our thousands of followers, co-branded products and more.
"Supporting people's mental health has never been more important than it is right now. There's no better time for businesses to show commitment to improving mental health for everyone.
"At least 1 in 4 people in Lancashire will be finding it hard to look after their mental health right now. This includes your employees, your suppliers and your customers so partnering with us will be relatable and valued by many.
"If you would like to get involved, please contact emmabateson@lancashiremind.org.uk – we'd love to hear from you."
Tommy said: "The people of Lancashire are at the very heart of all we do at Lancashire Mind. We are a Lancashire charity raising money in Lancashire for the people of Lancashire and we feel this something to celebrate and be proud of, and we think the businesses of Lancashire should too."