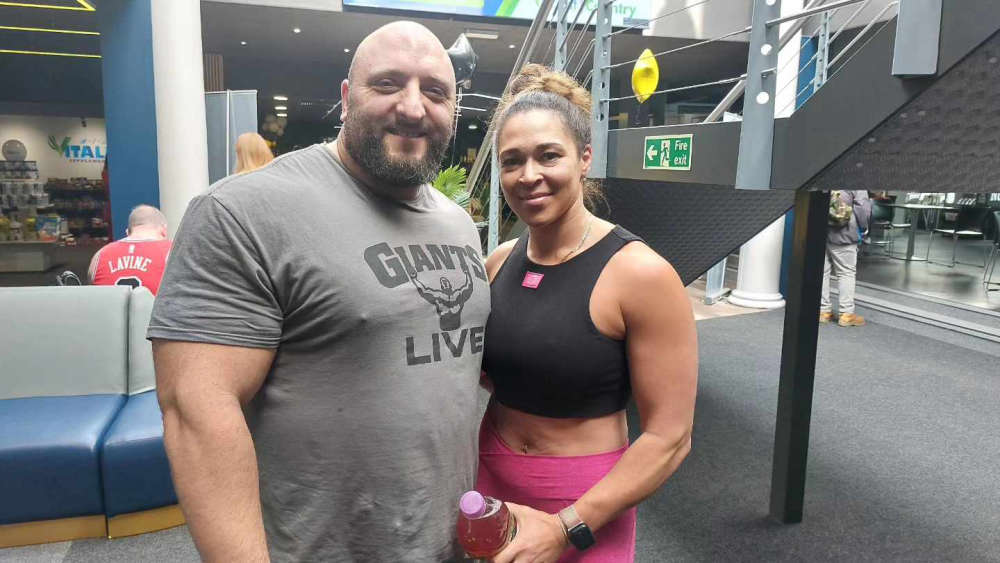 A world champion and a double Olympian were among the guests as Beyond Radio hosted a live show to celebrate a revamp of a Lancaster health and fitness club.
3-1-5 Health Club opened its new lounge area after a major refurbishment on the club's biggest open day of the year, on National Fitness Day.
Among the guests were Morecambe's new world deadlift champion and former Britain's Strongest Man, Graham Hicks.
LISTEN to our interview with Graham Hicks
Two-time Olympian and 1988 bronze medallist in judo, Neil Eckersley from Lancaster, also popped in for a workout and talked to us about his memories of competing in the 1984 Games in Los Angeles and '88 event in Seoul, South Korea, as well as his career as an artist.
LISTEN to our interview with Neil Eckersley (pictured below with Greg Lambert from Beyond Radio)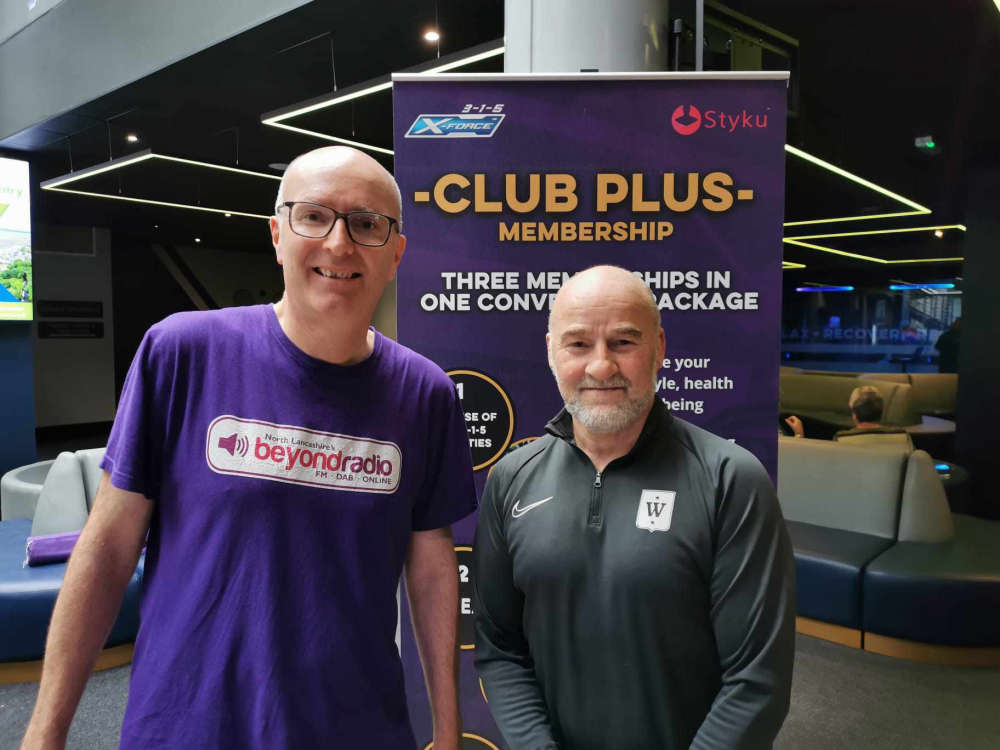 We also spoke to Sean Thornton, owner of 3-1-5, about his vision for the club and his own inspirational journey.
LISTEN to our interview with Sean Thornton (pictured below, centre, with Jack Cowell and Russ Lambert from Lloyd South Lakes BMW)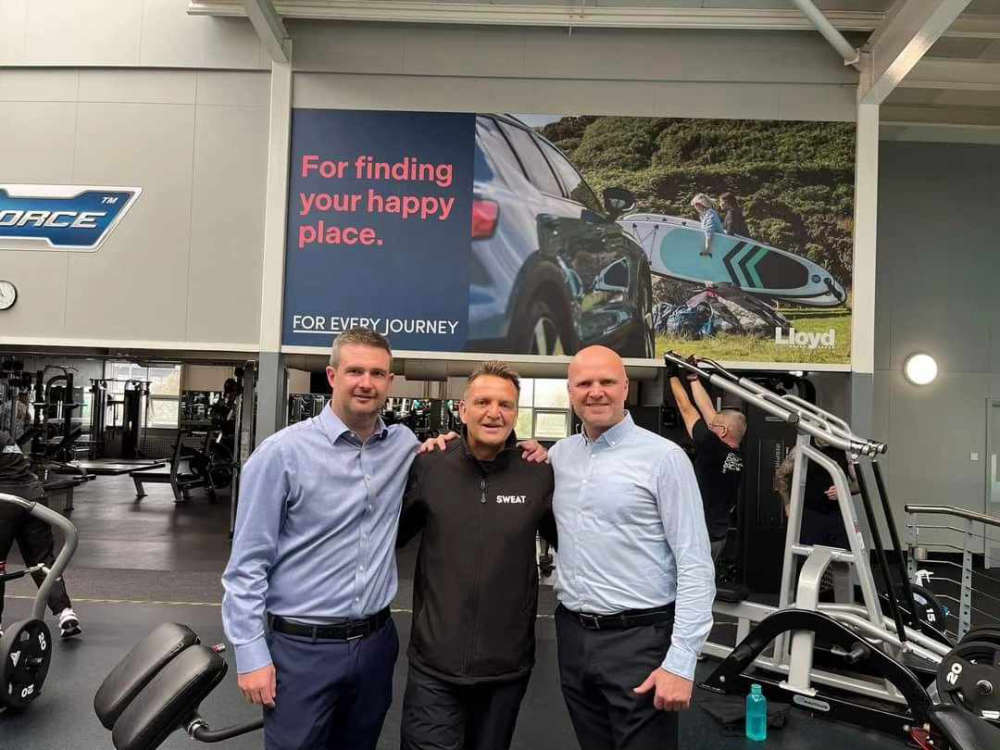 Manager Deena Gillan took us on a tour of the club, which is based at Mannin Way on Caton Road.
LISTEN to our interview with Deena Gillan
The club also presented just over £5006 to Bay Hospitals Charity for Cardiac Services
LISTEN to our interview with Deena and Judith Read from Bay Hospitals Charity (pictured below, left and centre, with Helen Parkinson from 3-1-5)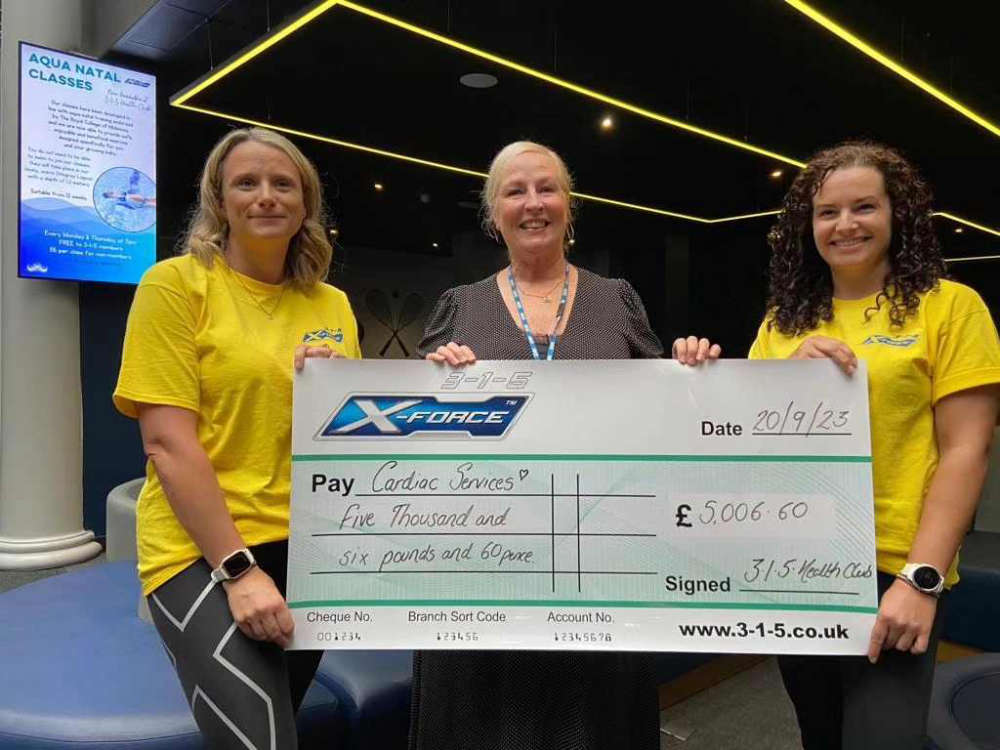 Local people packed into the club on Wednesday to look at the new facilities, including Bolton-le-Sands dance teacher and former beauty queen Sharman Robinson.
LISTEN to our interview with Sharman Robinson (pictured below with Greg)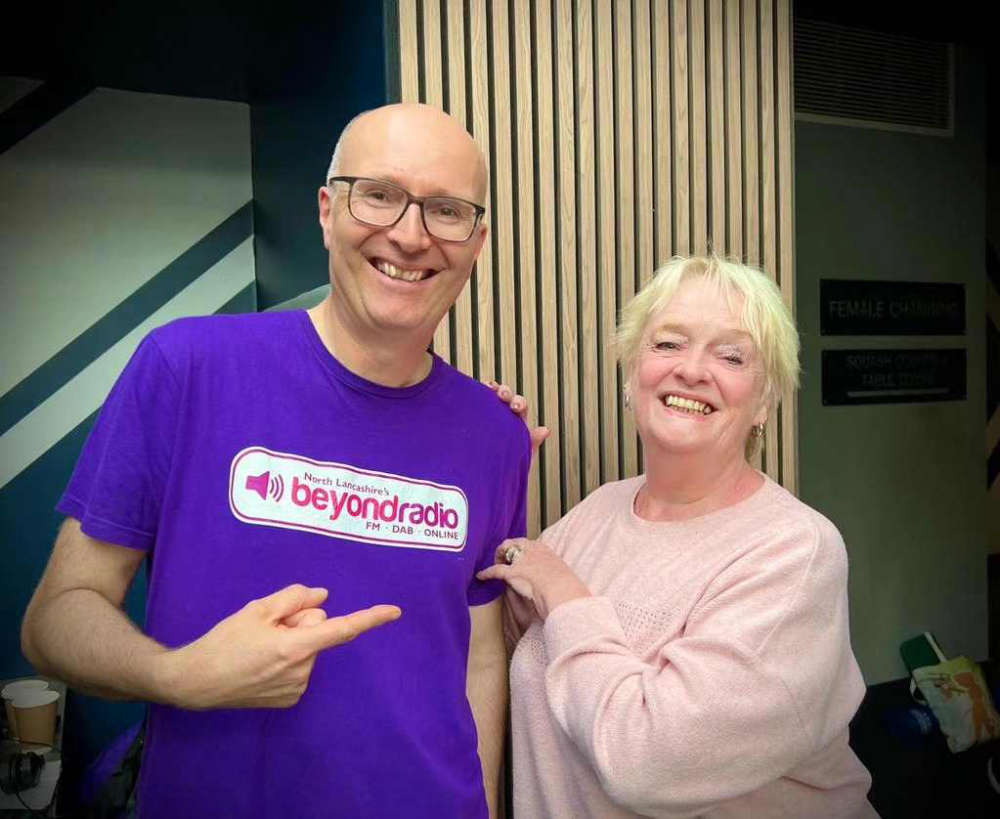 You can Listen Again to Beyond Radio's live broadcast from 3-1-5 Health Club, hosted by Chris Brookbanks, Nathan Hill and Greg Lambert, at our website. Listen to 'Live Outside Broadcast', 20/09/2023, 10am.
Here are some more photos from our day at 3-1-5 Health Club