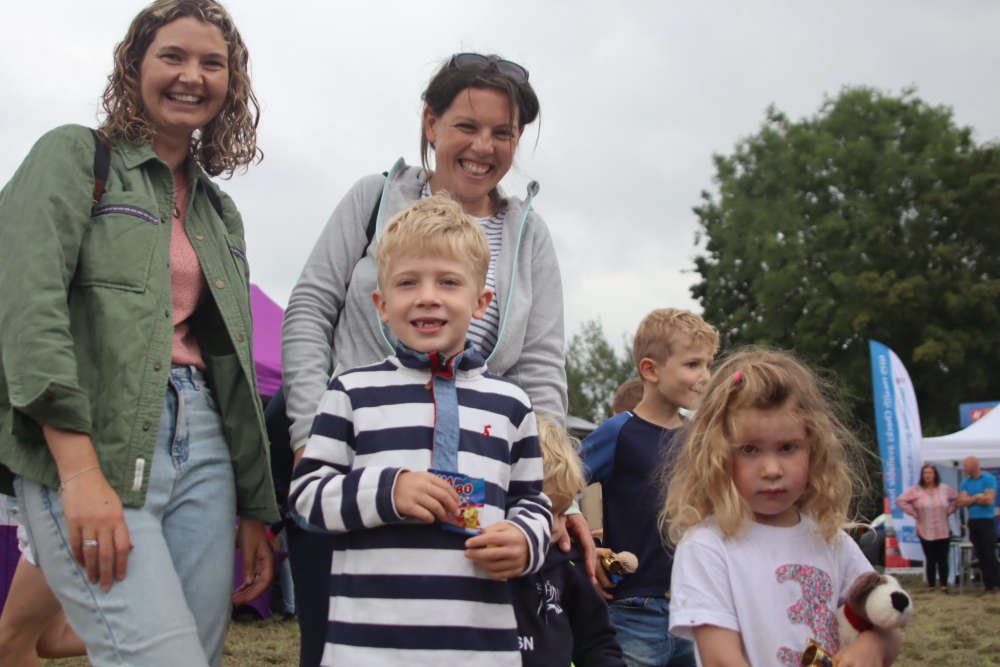 Beyond Radio visited the Lancaster City Council Community Day at Hala in Lancaster and chatted to people from some of the other organisations who came along.
The event was held on the green near Hala Hill on Thursday August 18 from 10am to 2pm.
It was an opportunity for local council tenants to share their views and get access to information and advice.
There were also many stalls from local community organisations and plenty of family fun activities too.
Organisations on hand included Lancaster Methodist Church, Lancaster District CVS (Community & Voluntary Solutions), Lancaster District Food Justice Partnership, Food Futures, Lancashire Fire and Rescue, Lancaster City Council community hub, Independent Living and dog warden service, Lancaster YMCA, Citizens' Advice, Red Rose Recovery, Lancashire County Council Safe Trader Scheme, Lancashire Volunteer Partnership, North Lancashire and South Cumbria Breast Screening Programme and NHS teams carrying out health checks and Covid vaccinations.
Beyond Radio's Duncan Moore and Greg Lambert played music and made announcements, with support from Luke Edmondson and Nathan Hill. The Beyond Bear was there too!
We also chatted to some of the organisations who were there on Thursday.
LISTEN to our interview with Linzi Jackson, lead volunteer at Red Rose Recovery. Linzi (pictured below, second from left, with the Red Rose Recovery team) gives up her time to help people deal with addiction and help them with recovery.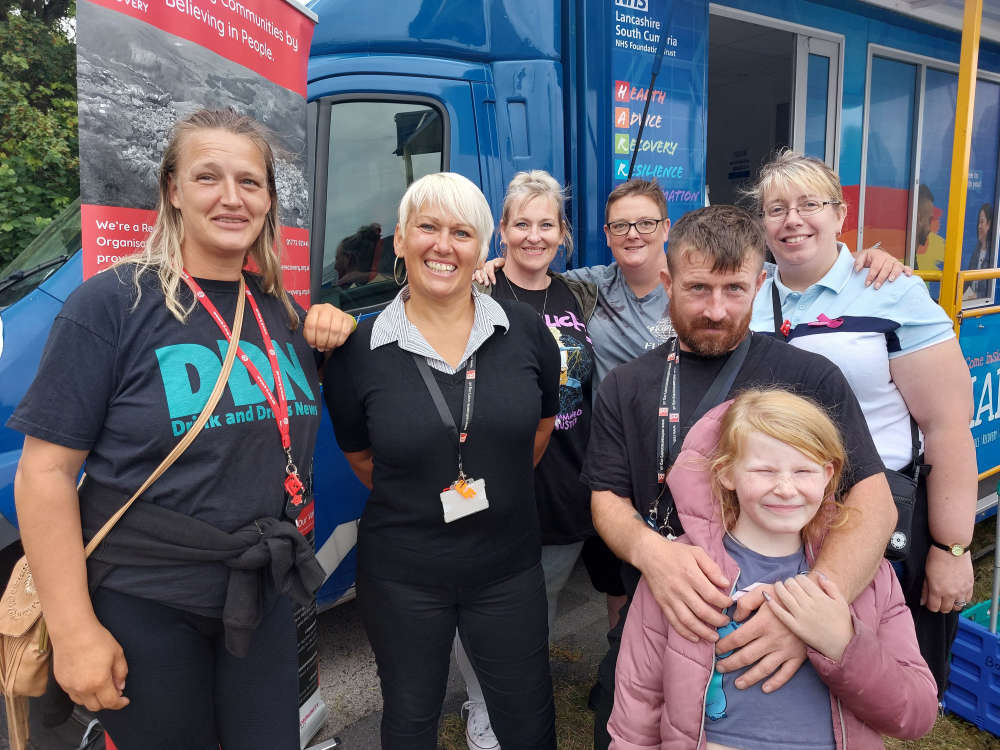 LISTEN to our interview with Hasan Sidat (pictured below with colleague Amy Bond), manager at Lancashire Care NHS Foundation Trust, about how the HARRI bus helps local people with their health and well-being.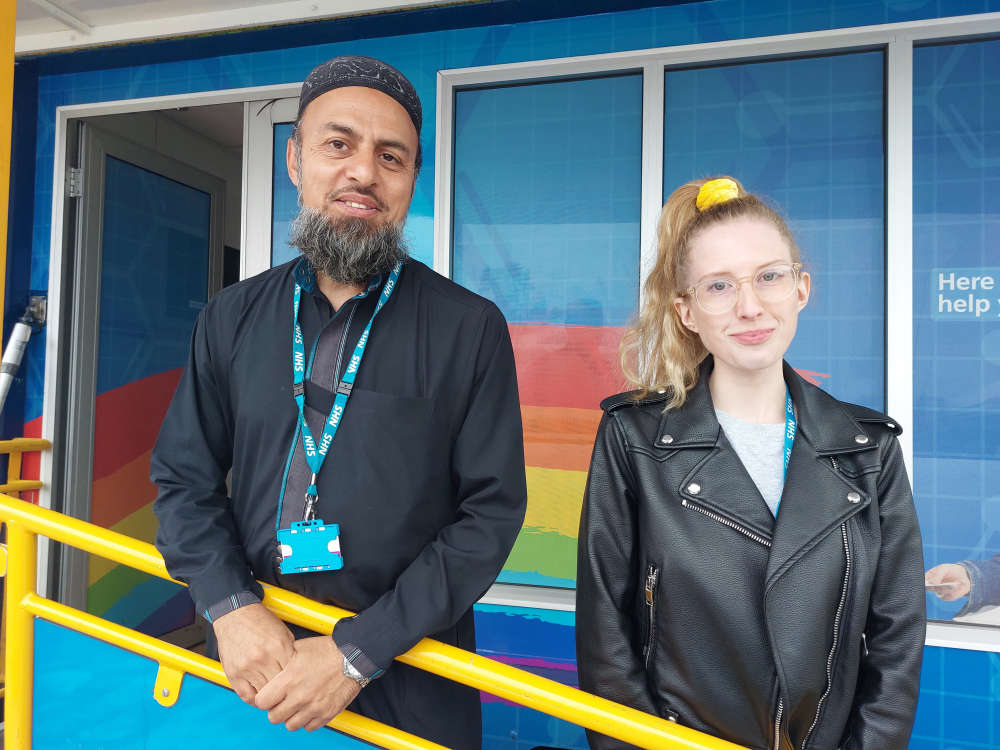 LISTEN to our interview with Melanie Malloy from Lancashire Fire and Rescue about the free fire safety checks on offer to residents.
Here are some more photos from the day, including Beyond Bear getting a health check!