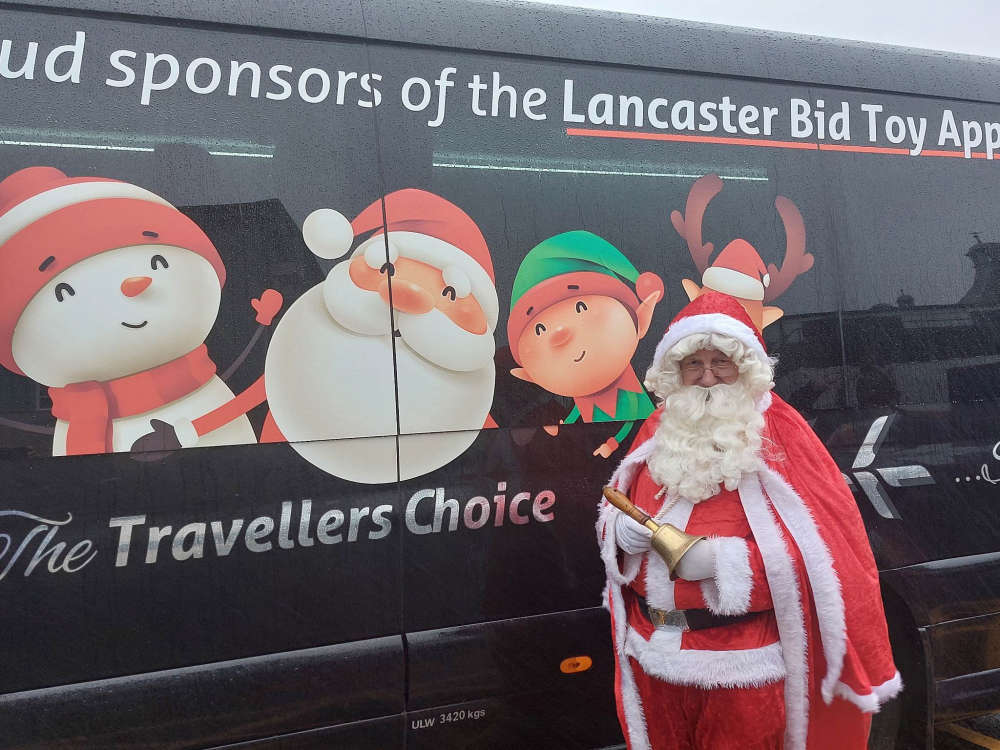 Beyond Radio was privileged to join the team from Lancaster BID and their supporters as they delivered Christmas presents donated as part of a festive toy appeal.
The Lancaster BID toy appeal was a huge success thanks to the generosity of everyone who donated and the hard work of the team who took Christmas gifts to local charities and good causes on Monday, with a little help from Father Christmas himself!
Deliveries were made to St Josephs - Little Joe's Clothes in Skerton, East Meets West - Helping Heart for Ukraine in Lancaster, Bay Hospitals Charity the Children's Ward at the Royal Lancaster Infirmary, and Unique Kidz & Co in Morecambe.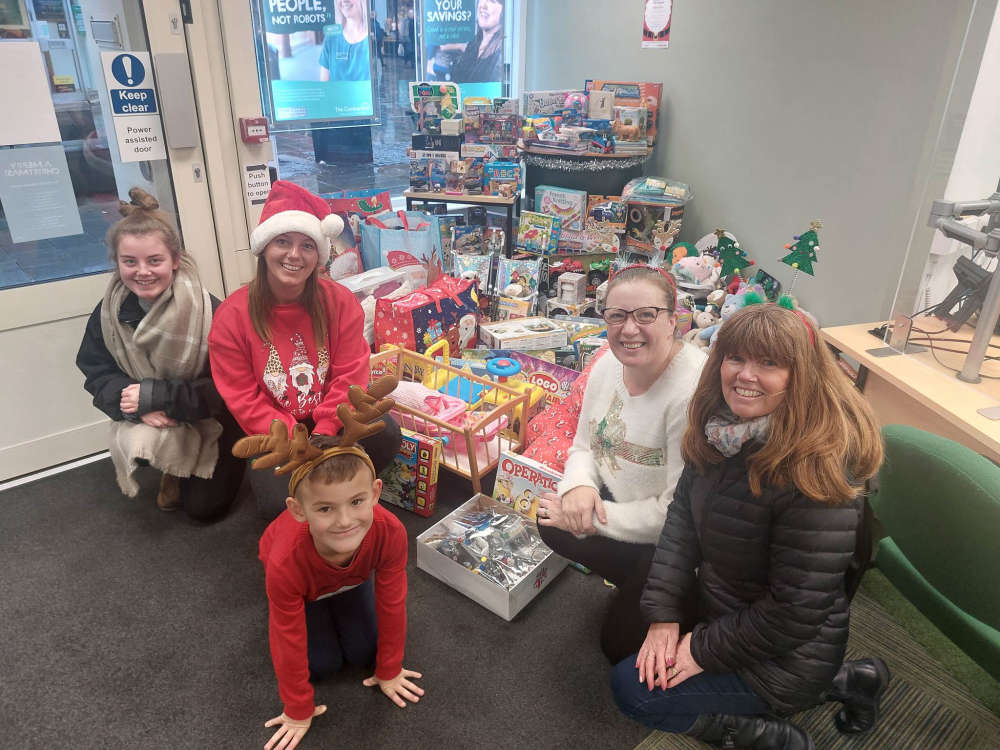 LISTEN to our interview with Mandy Whitehouse from East Meets West and Lancaster Hosting Ukrainians
The delivery team and Santa travelled on a bus driven by Mark Shaw from toy appeal supporters The Travellers Choice.
The Carnforth-based family-run travel firm is celebrating 150 years in business this year.
LISTEN to our interview with Jackie Shaw from The Travellers Choice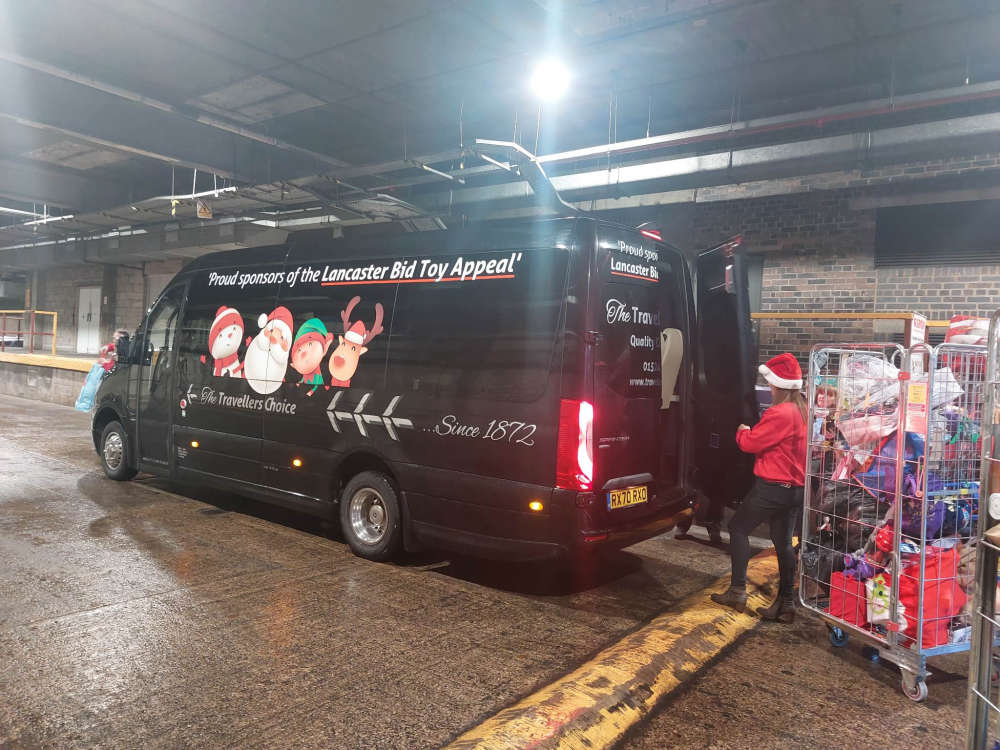 Also travelling on the bus were Jenny Pape and Louise Duncan from Toy Appeal supporters, Lancaster accountancy business Azets UK.
LISTEN to our interview with Jenny Pape from Azets
And Jo Cameron from the Cumberland Building Society, one of the drop-off points for toy donations, was also part of the delivery team.
LISTEN to our interview with Jo Cameron from Cumberland Building Society in Lancaster
The team visited the Unique Kidz & Co centre on Woodhill Lane in Morecambe.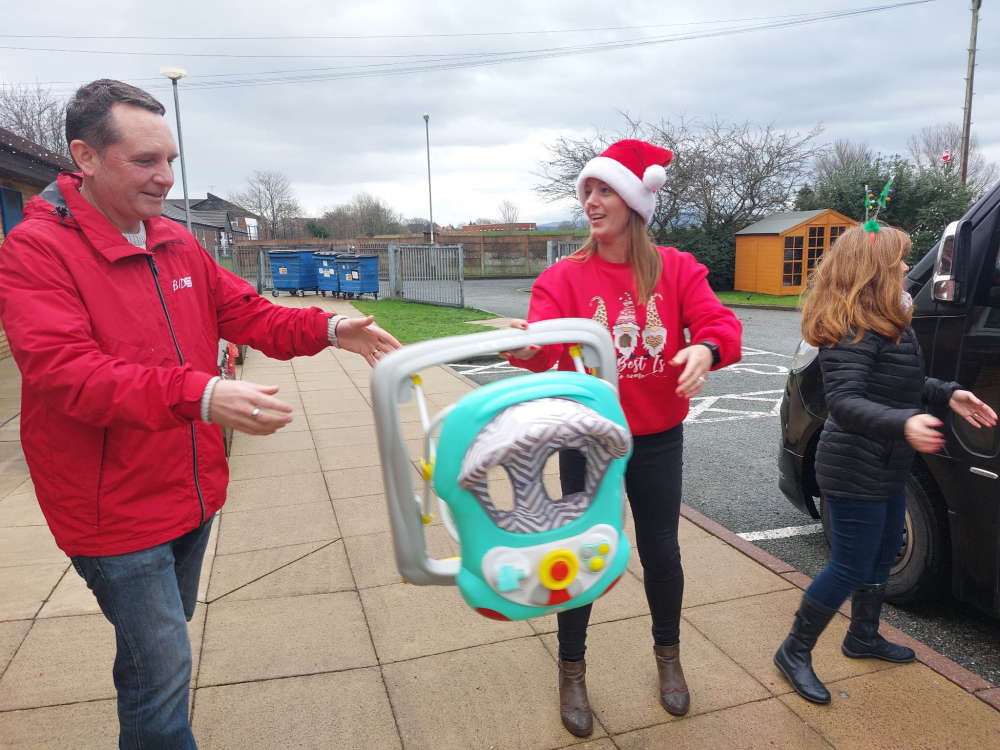 Founded in 2009, Unique Kidz & Co was set up by two mums, Denise and Jane, who were unable to find suitable childcare for their own disabled children.
The young adults and children at the Woodhill Lane centre were absolutely delighted to receive their Christmas gifts and to meet Santa!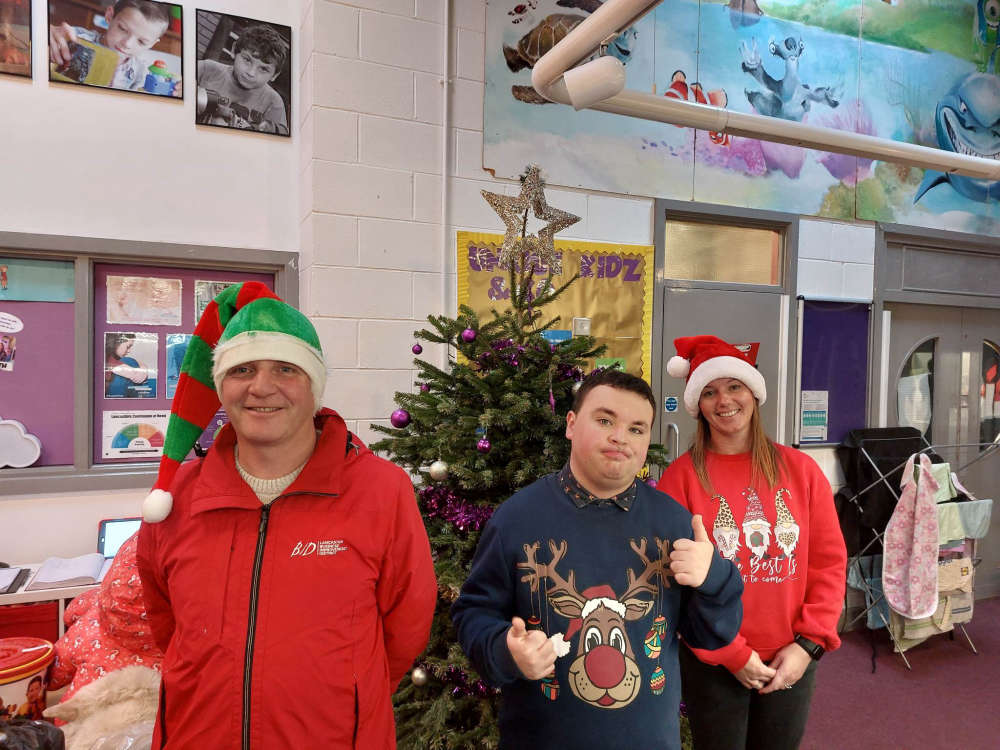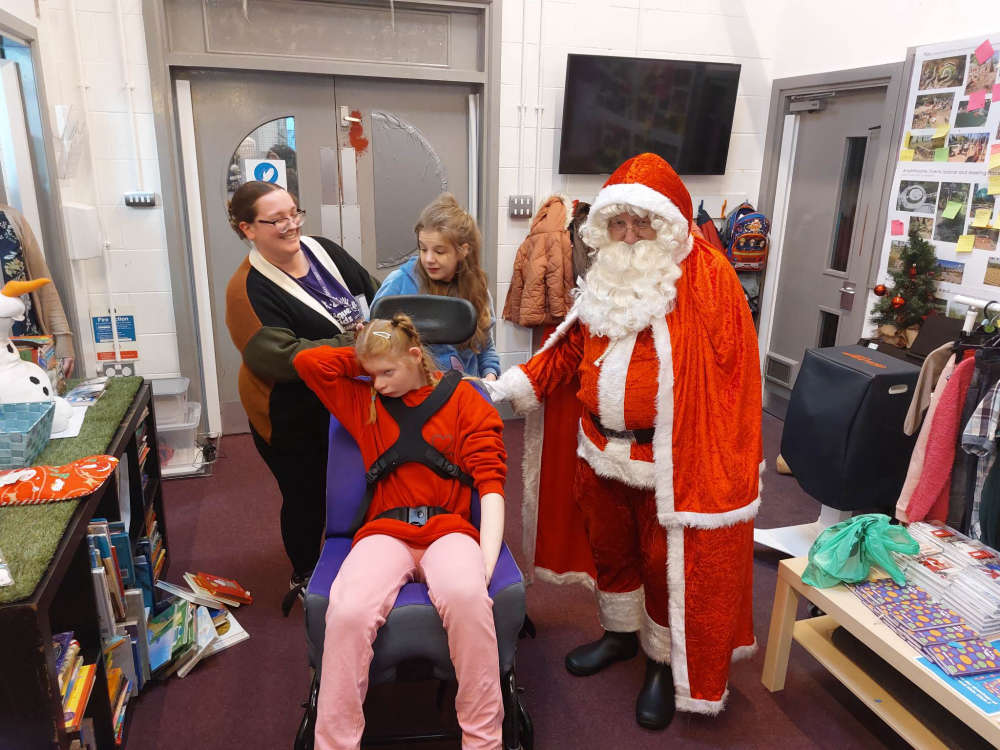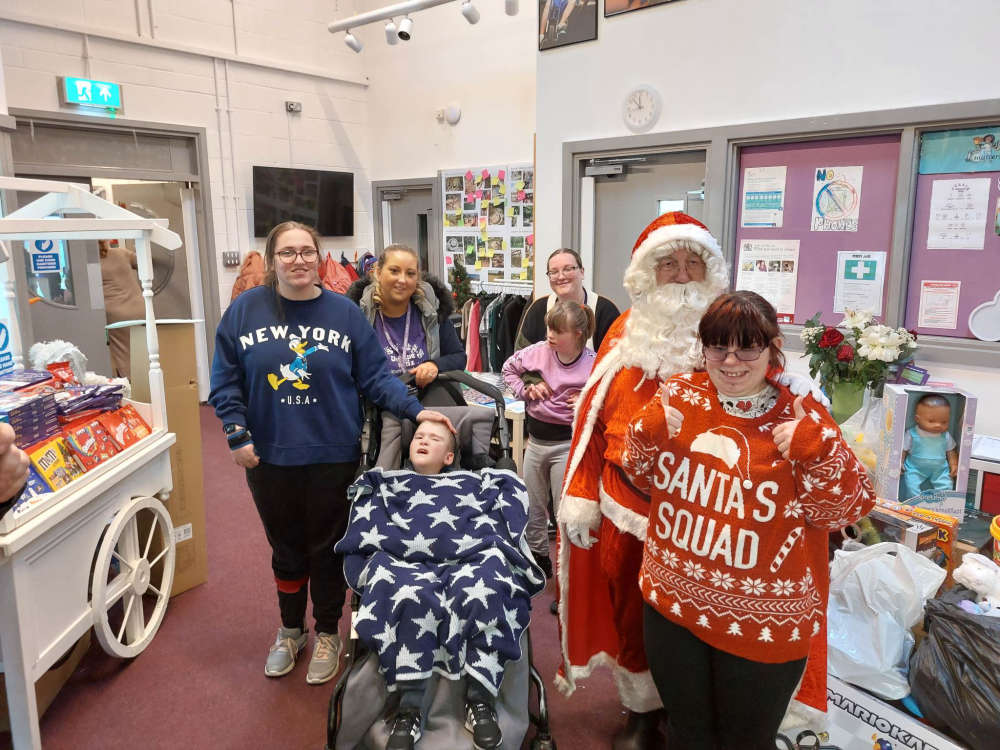 LISTEN to our interview with Chris Pilkington from Unique Kidz & Co
We also made deliveries to the Little Joe's clothes donation club at St Joseph's Catholic Church in Skerton, and to the Bay Hospitals Charity team at the Royal Lancaster Infirmary, for distribution on the children's ward.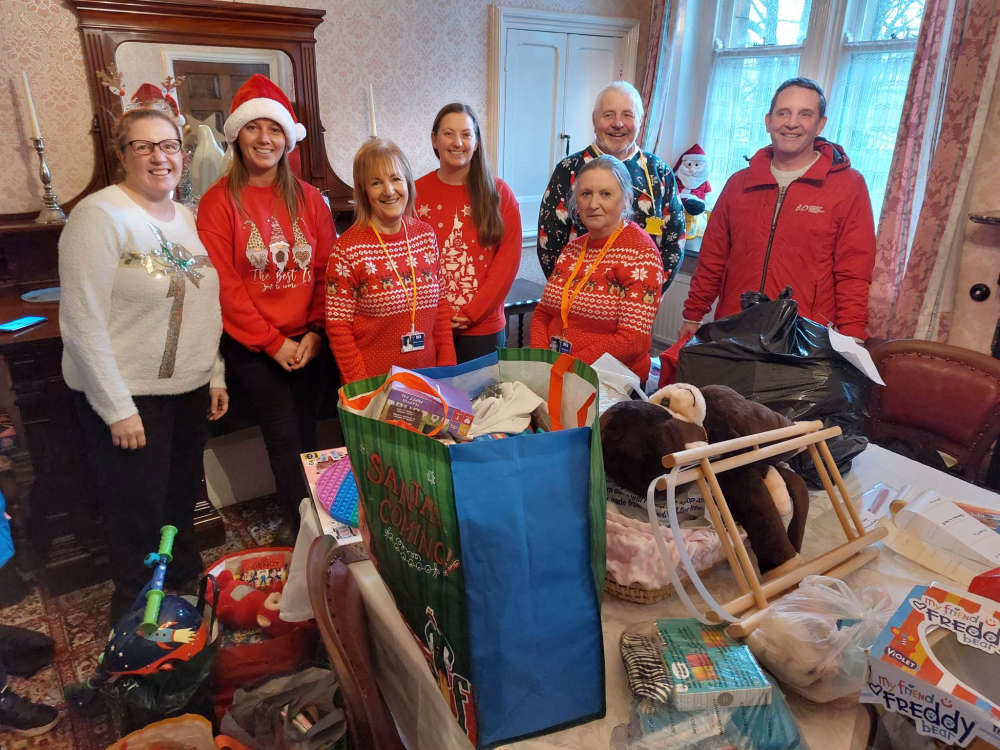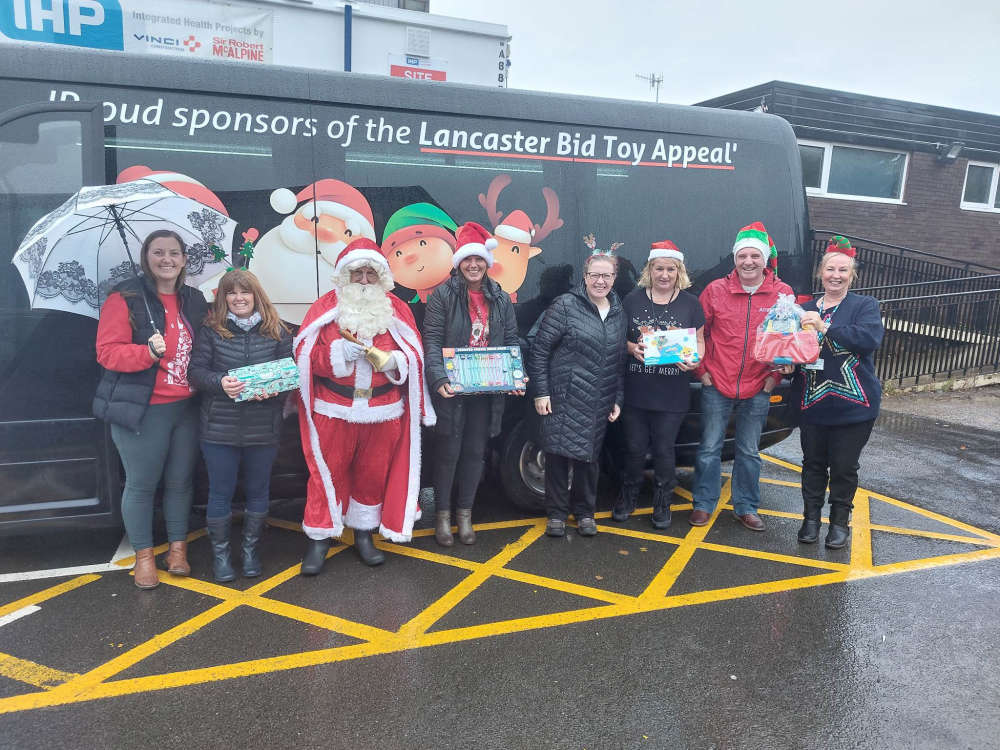 After a day of deliveries, and in an extremely busy week for him, Santa had time to have a chat with Beyond Radio!
LISTEN to our interview with Father Christmas and Tony Johnson, Lancaster BID manager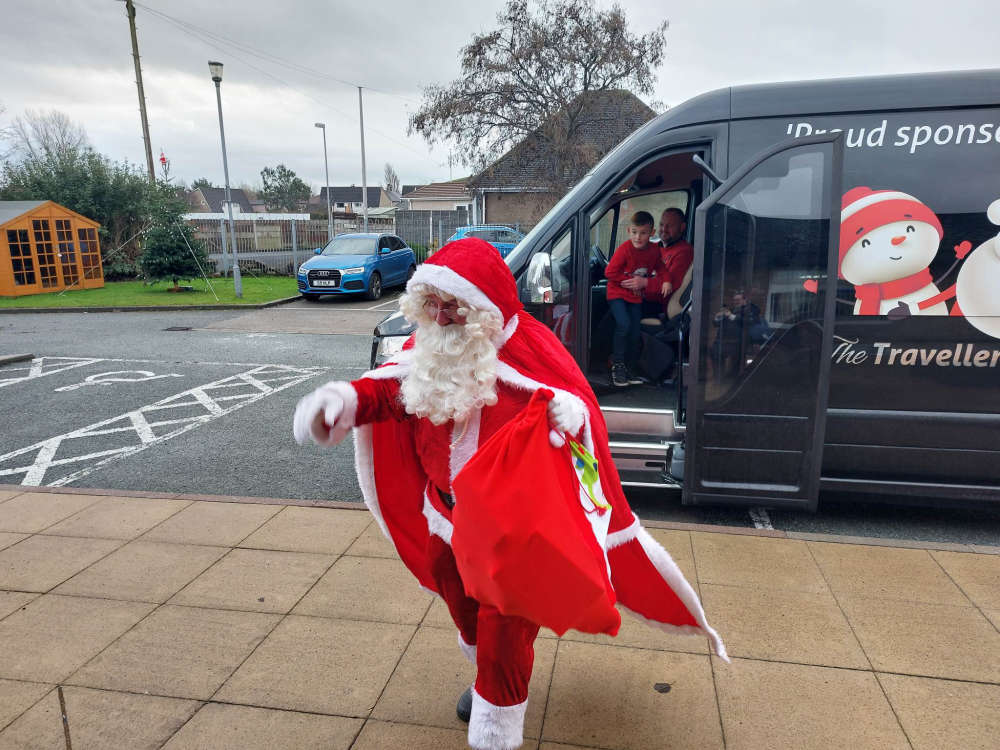 Lancaster BID (Business Improvement District) Ltd is a not-for-profit company which uses money generated by a levy paid by Lancaster businesses to improve the city centre.