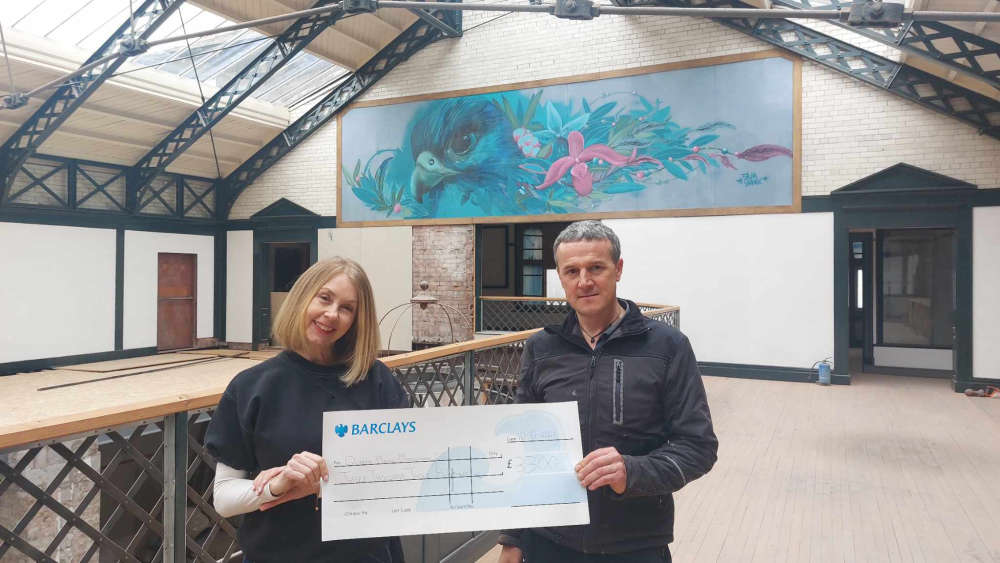 Plans to transform a former cinema and nightclub in Morecambe have received a £3,300 boost from a most unlikely source - the customers of a New York hairdresser.
Janet Waddell, who owns a hair salon opposite the Empire State building, held a raffle offering cheap haircuts to raise funds for the Queen's Market in Morecambe town centre.
The raffle ended up raising an incredible $4,000 which works out at around £3,300 - all donated by people living thousands of miles away from Morecambe who have never visited the town or the Victoria Street building.
Janet, who is originally from Lancaster and spent a lot of time in Morecambe growing up, came home this week to present the cheque to Nick Smith from the Queen's Market.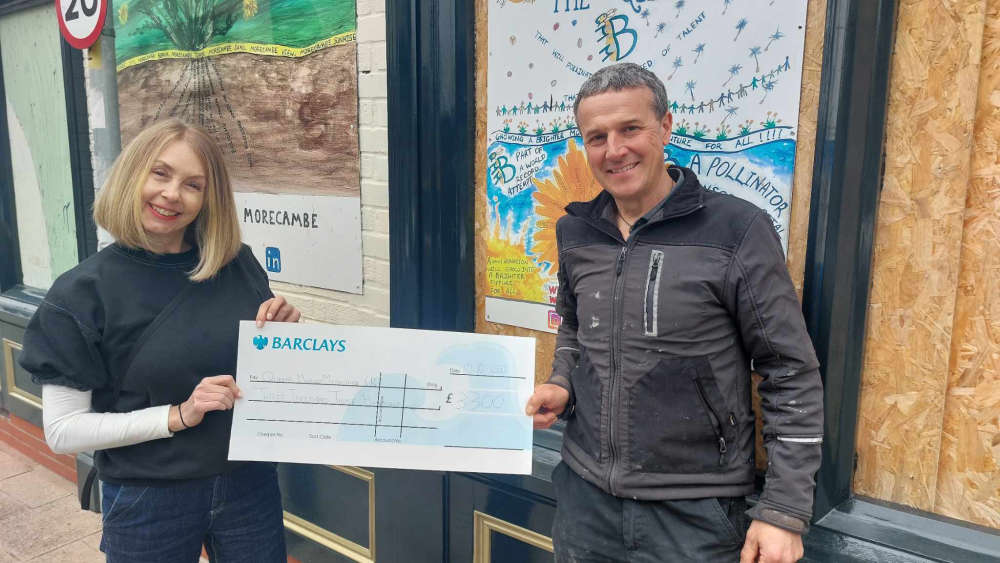 Nick bought the derelict former Crystal T's nightclub, Concorde Squash Club and Palladium Cinema eight years ago.
Since then he has single-handedly restored the 19th century former market hall, hoping to reopen it as a food hall, entertainment venue, science and education centre, and community hub to support young local creatives and entrepreneurs.
LISTEN to our interview with Janet Waddell and Nick Smith
"I found out about Nick's project on Facebook, because being away from home I follow everything Lancaster and Morecambe has to offer," said Janet.
"I was really intrigued with Nick's vision for this and thought it was really cool.
"Last time I came home, in May of this year, I decided to get in touch and see if I could come and have a quick look. I remember dancing every weekend on the Crystal T's dancefloor.
"Once I came inside the building I really got a sense of where this project is going. What he's done is nothing short of a miracle. It's been such a labour of love. I couldn't not get behind it.
"I went back to my hair salon in Manhattan, and offered a haircut for $25 which is quite a bargain because my haircut is usually $220.
"More than 70 people came forward but the beautiful thing about it was once people read about the project, and really understood what was going on, they were in awe. So while some people paid for one ticket, some people paid more than the haircut was worth.
"And when the raffle was over, some clients gave me money anyway. The kindness of strangers to get behind this project in Morecambe that means so much to me, was really overwhelming.
"New Yorkers are amazing people. They really get behind something like this. They love to see one person doing good for the sake of other people.
"And a lot of my clients said if it's important to me, then it was important to them. That was a lovely thing to say."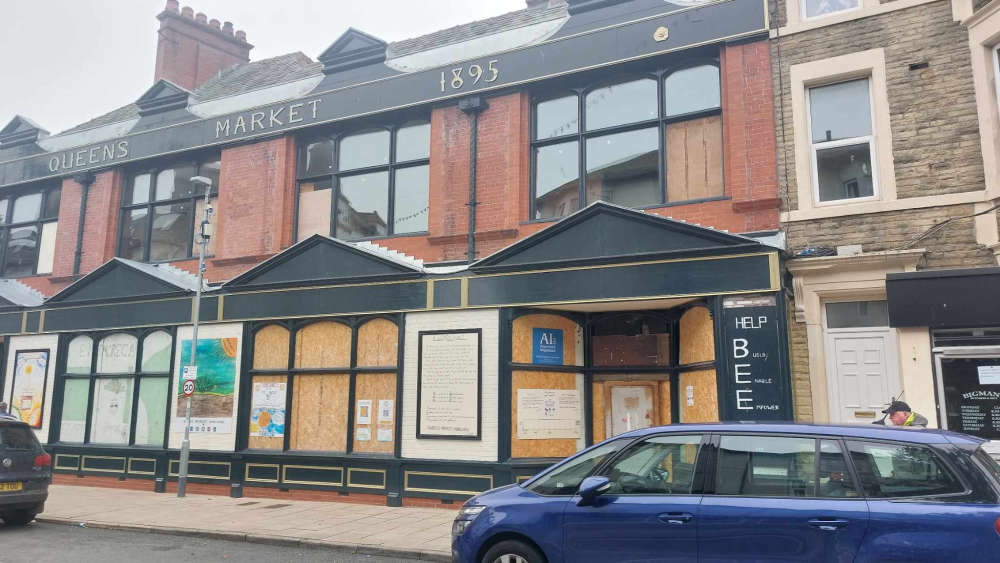 Nick said the donation is the biggest yet to the Queen's Market community project.
"This is absolutely amazing," he said.
"It gives me that boost that makes me want to carry on because of the generosity of people who don't know me, don't know about the town and don't know what I'm trying to do. For them to believe in me, is amazing."
The building had been closed for years until former Morecambe High School pupil Nick bought it at auction for £50,000 in 2015.
He then began the painstaking process of clearing the derelict building of 200 tonnes of rubbish, restoring original features, and transforming the look of the interior and exterior - all by himself.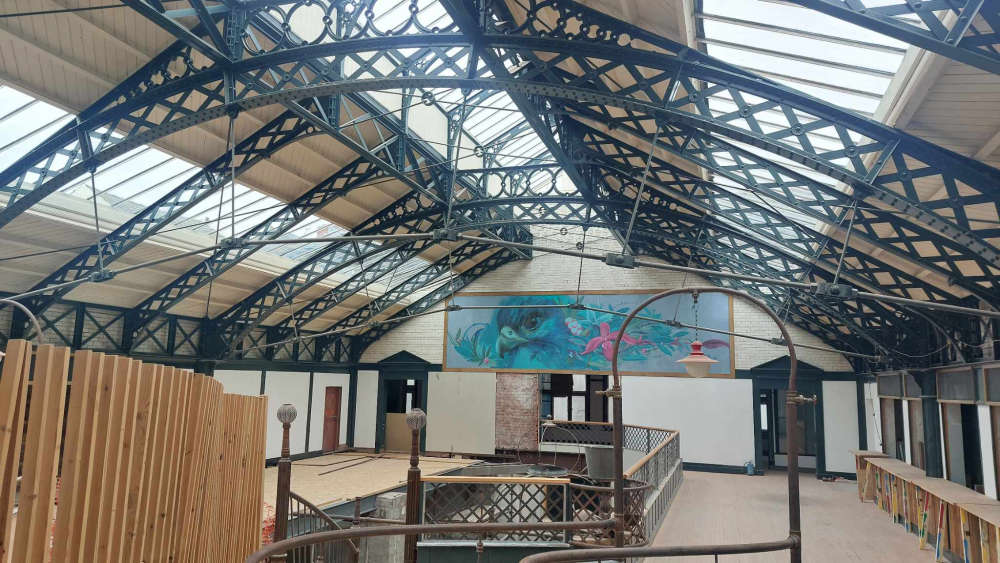 Since then, he has been trying to raise funds so a community interest company can run the project but has found it hard to get the support he needs.
In 2022, he told Beyond Radio he was ready to scrap the project if funding couldn't be found by the end of the year.
But since then he has decided to carry on, and said this week: "I'll never give in!"
He is targeting a half-million pound social enterprise loan to kickstart projects in the Queen's Market.
Read more: Morecambe Queen's Market project may be scrapped unless funding found by end of year - Beyond Radio
INTERVIEW: "I don't want to sell out" says man who singlehandedly restored iconic Morecambe venue - Beyond Radio
His vision is for the Queen's Market to have a wide range of areas for offices, training centres, bars, live venues, recording studios, youth areas, art galleries, live venues and exhibition spaces.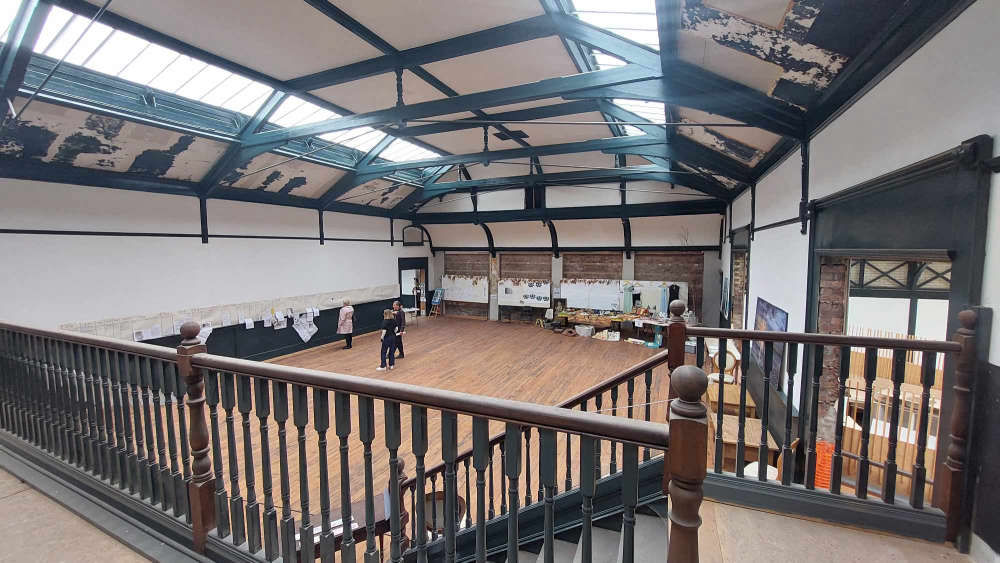 Find out more about the project here.
Nick is currently building a counter for his planned food hall, using beams from the old swing boats from the Harbour Band Arena close to the Midland Hotel in Morecambe.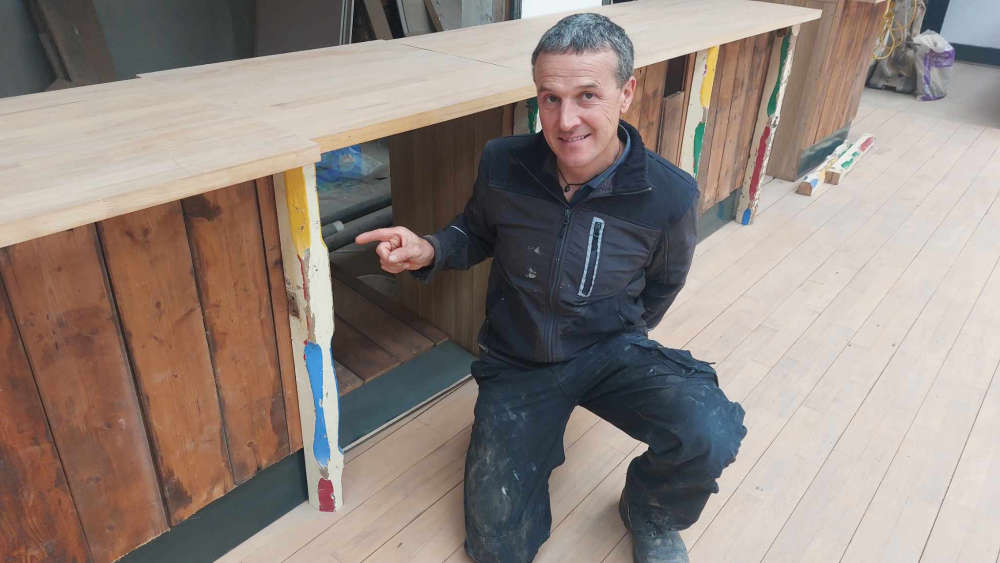 Many local people will remember the building as Crystal T's nightclub and Concorde Squash Club, and have many memories of the stairway and admission desk!