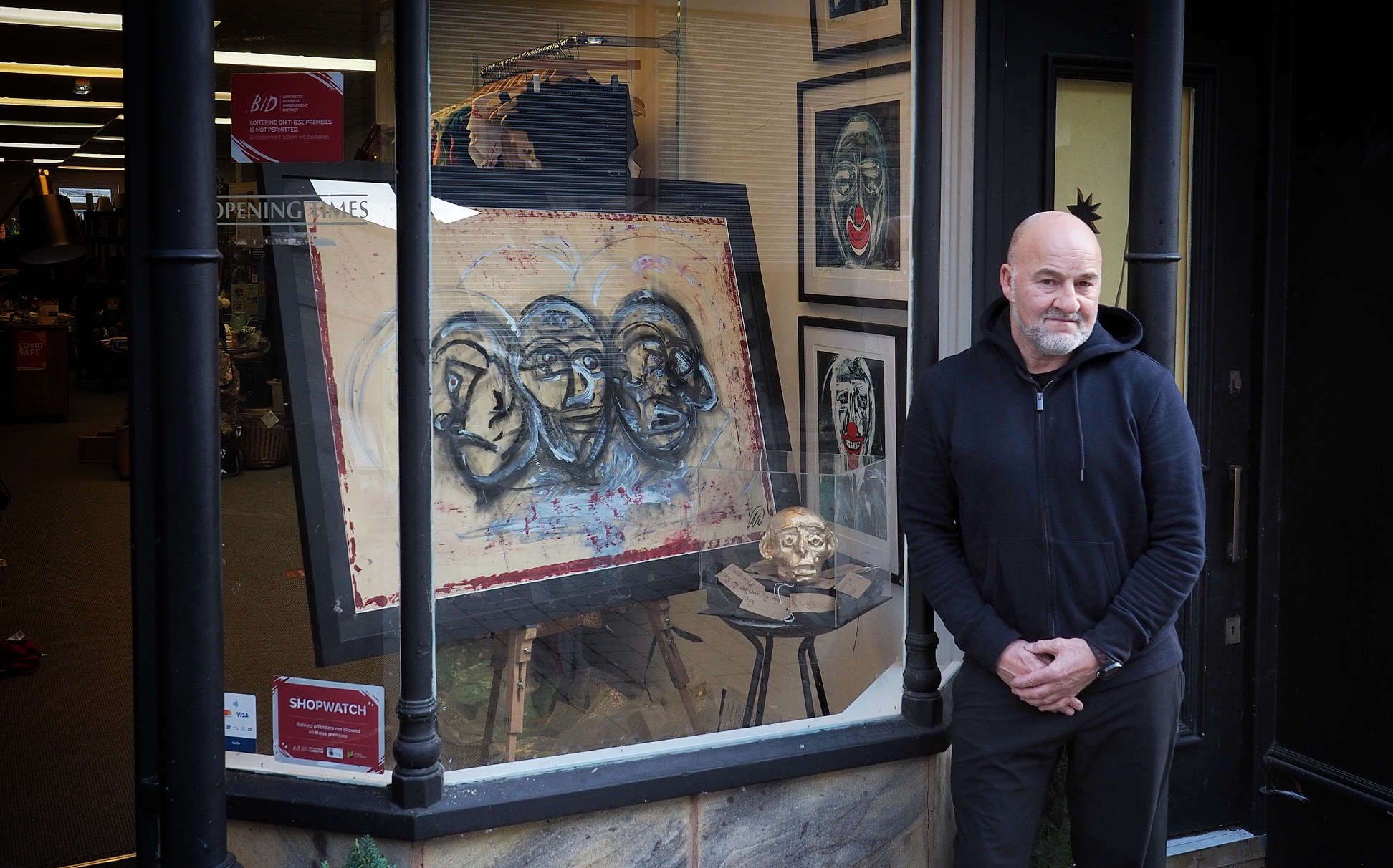 A double Olympian has opened an exhibition in Lancaster hoping to raise awareness of dementia in memory of his dad.
Neil Eckersley's work is on display in the Defying Dementia charity shop in the city centre until Saturday (October 28).
Neil, who won a bronze medal in judo at the 1984 Olympic Games, is also an artist.
He has created three pieces of work as a tribute to his father James, who passed away with dementia.
The pop-up exhibition at the Church Street premises is also to celebrate five years of the shop being open and that it has donated over £50,000 to dementia research at the University in Lancaster.
LISTEN to our interview with Neil Eckersley and Linda Warrington from the Defying Dementia shop
"My father recently passed away with dementia, so it's very close to us and very raw," said Neil, who is from Lancaster.
"The exhibition is to spark a conversation about the effects and support surrounding dementia."
Neil is pictured below with his father James and mum Dot.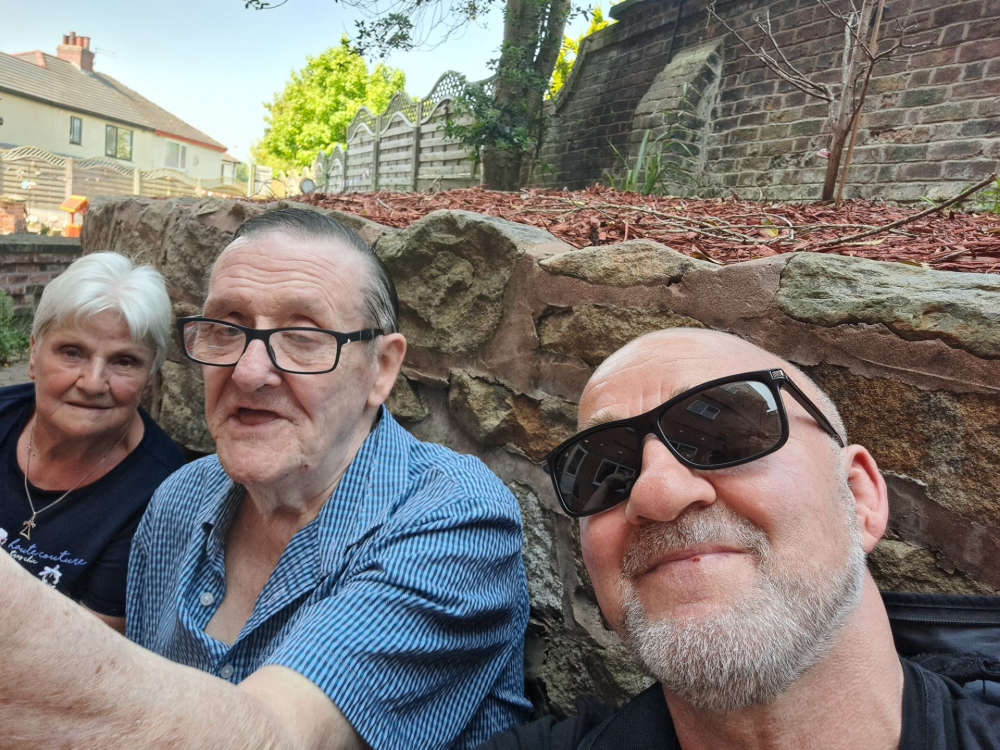 Neil said the team at the shop had been a big help to him during his dad's final days.
"When I was very down, I walked into the shop and spoke to the volunteers and they were amazing," he said.
"For me to come in and talk to somebody who'd gone through that situation, took a lot of weight off my shoulders."
Neil's work is called 'It's Not A Laughing Matter', 'Memories are Golden' and 'Three Faces of Dementia', and they can be seen in the front window of the shop.
Retired teacher Linda Warrington set up the Defying Dementia fundraising and community shop five years ago.
Linda is pictured below with Neil. Photo by John Connell.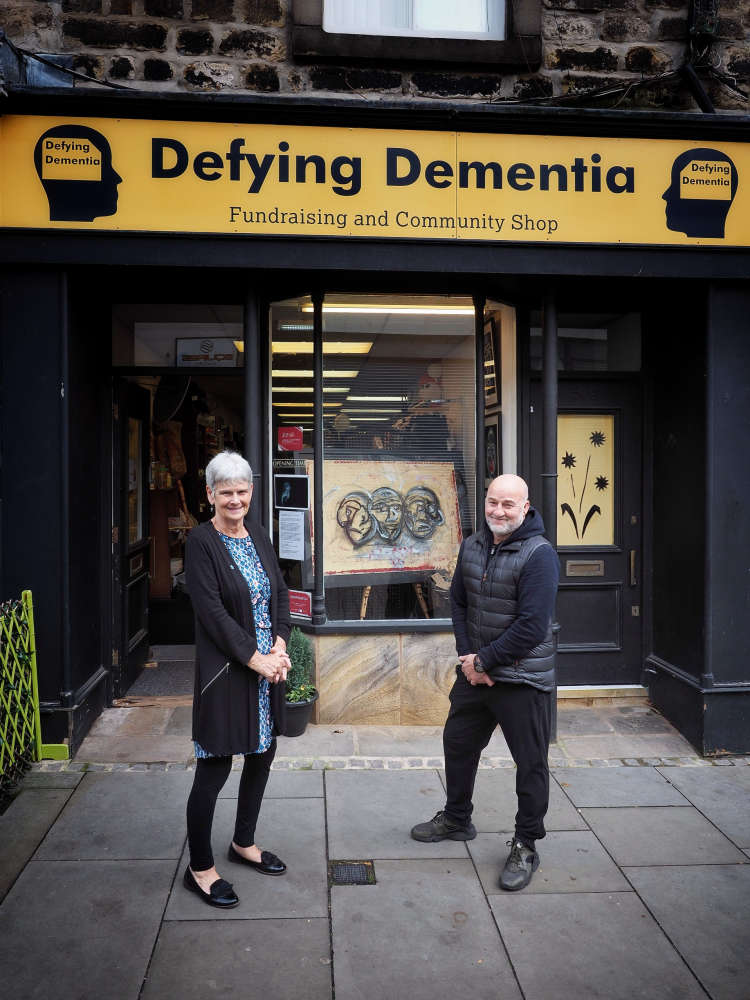 Linda said Neil's exhibition was "stunning".
"Anything that raises awareness is amazing because five years ago when I started this and even now, there are no fundraising shops specifically for Alzheimer's not just in Lancaster but in the country," she said.
Neil was picked for the Olympics in Los Angeles in 1984 aged just 19.
"I was chosen last minute," he said.
"They took me really for experience and nobody expected me to come away with a medal. I beat the European champion for the bronze.
"I was fortunate to carry on for another four years and managed to go to the Seoul Olympics in 1988 where I was team captain which was another honour."
Here's Neil in judo action during his Olympic days. Photo by David Finch.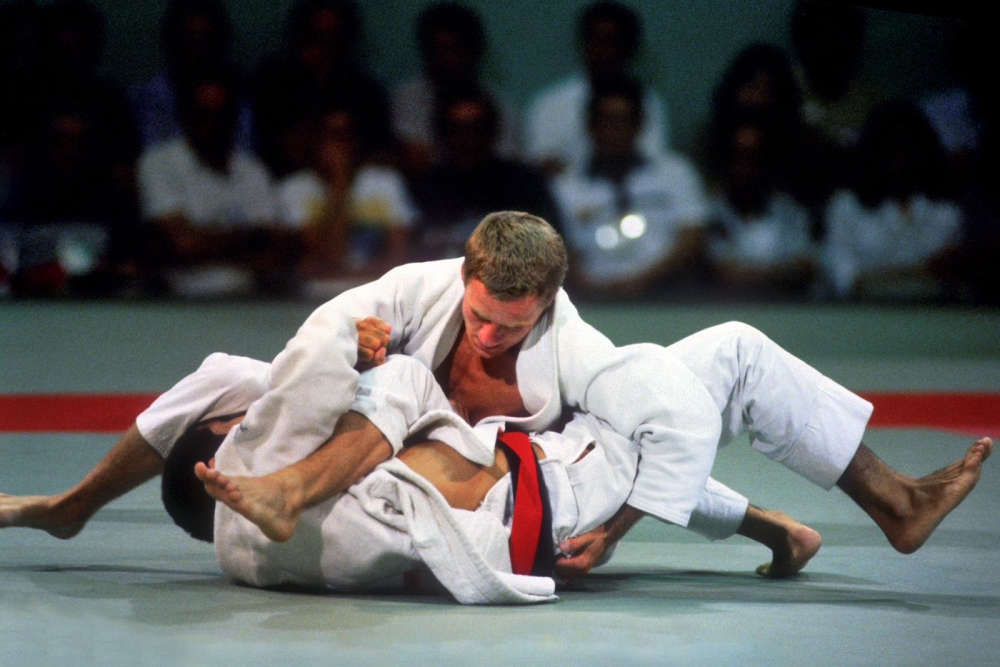 Neil then retired from competitive judo aged 24, going on to work as a civil engineering manager, social and care worker, and also became national judo coach, helping to produce the next generation of Olympians.
He was also commissioned to produce three pieces of artwork for the Beijing Olympics in 2008.
Neil lived in Norway for more than seven years, returning home to Lancaster when his dad's condition deteriorated.
"The biggest thing is accepting and getting a diagnosis," said Neil.
"If you're feeling there's something not quite right, it's worth going to see your GP, and once the diagnosis is in place, hopefully services will be there for them. If it's caught early enough, there is medication. It's about early intervention. And that's the reason for this exhibition, to spark that conversation."
Items can be dropped off at the Defying Dementia shop on Church Street and new volunteers are always welcome.