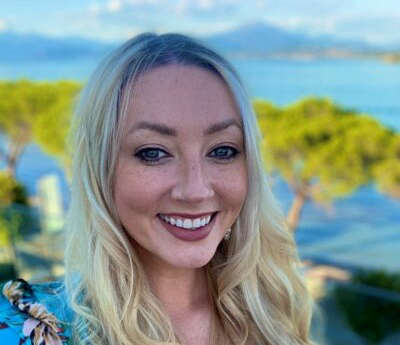 We've been chatting to author, Cynthia Murphy, ahead of Lancaster's 44th Annual Literature Festival, that returns to the city this weekend.
With a packed programme of author events, participation opportunities and drop-in activities, Litfest is on from the 17 to 26 March.
The Lancaster Litfest, which began in 1978, has a packed programme of author events, chances to take part in reading, writing and competitions and drop-in activities, at venues throughout the city.
Entitled 'Exploring the past, creating the future' the festival will delve into how the past is shaping the decisions we make and the legacies we will leave.
Click here to listen to our chat with Cynthia in full, who is the special guest at one of the 'Big Read' events, tomorrow evening (March 17), at The Storey, to discuss her first novel, 'Last One to Die':
The novel was chosen by young readers from across the whole of the county as the Lancashire Book of the Year 2022, and Litfest is encouraging everyone to read the gripping thriller that will keep readers guessing right to the last page.
Litfest is run by a dedicated board who, with the cost of living in mind, want it to be accessible to as many as possible, so tickets are free, but donations are asked for. Most events can be accessed in person or online but tickets must be booked in advance.
This year the festival will explore how the past is shaping the decisions we make and the legacies we will leave for the future through fiction, illustration, poetry, history, nature writing, exhibitions, idea exchanges and storytelling.
After pioneering a hybrid festival in 2022 (available to attend in-person or view online), Litfest will again offer this flexible format, and even better, this year all tickets are FREE to access, to take account of the current cost of living and energy crisis. Donations for events are encouraged and will be gratefully accepted, enabling Litfest to go on creating accessible and engaging literature events for everyone throughout the year.
Co-creation projects will include 'From Source to Sea', a poetry and performance event. Born out of the Lancaster Arts and The Sewing Café Lancaster's 'River Tours' project which saw a 10-metre sewn map of the River Lune created in October, this event will invite Northwest-based poets to present poems inspired by the ecology, economy and history of the region's rivers to the Litfest Poetry Map.
The history strand is particularly strong this year, promising exploration of some challenging topics. Working once again with Will Pettigrew, Nick Radburn and Lancaster Black History Group, the Lancaster University's Atlantic Slave Trade research project will explore the uses to which compensation paid to former slave owners was put in Victorian Britain.
To mark the 25th anniversary of the Good Friday Agreement, Peter Taylor will talk about his revelatory new book, Operation Chiffon, about MI5, MI6 and the secret road to peace in Ireland, and Jill Liddington will talk about Anne Lister, English diarist and inspiration for the TV series Gentleman Jack.
There will be drop-in events with our Writers in Residence include a Philosophy Café with AC Grayling; a session with naturalist Tim Birkhead at the City Museum; advice sessions on 'What to Read Next' with Reader in Residence Sophie Anderson at the City Library; and there'll also be a 'making' session for younger children with author Jake Hope and illustrator Genevieve Aspinall.
Authors' events will explore sci-fi with Adrian Tchaikovsky and celebrate the launch of local author Eoghan Wall's Gospel of Orla, whilst Litfest's Wildlife Photography exhibition and the Slavery Family Trees exhibition will showcase some of the themes running through the festival.
And all this is just the main festival – later, in April, legendary reggae poet Linton Kwesi Johnson will visit Lancaster University, while the prestigious Lancaster Environment Lecture will be given by eco-campaigner George Monbiot in May.
For more information about what's on, how to book and how to donate, CLICK HERE