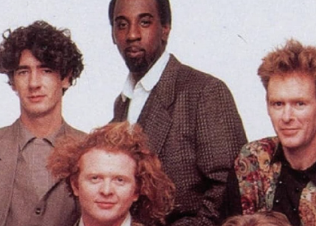 A member of chart-topping band Simply Red during the height of their fame has set up a school to teach drums in the West End of Morecambe.
Chris Joyce's new drumming school had its official opening on Monday.
Chris drummed with Simply Red from the beginning of their chart career in 1985 until 1991, playing on many of their biggest hits including 'If You Don't Know Me By Now', 'Holding Back the Years', 'A New Flame', 'Money's Too Tight (To Mention)' and 'The Right Thing'.
The Manchester-born drummer has also performed with Pete Wylie and The Mighty Wah! known for 80s hits including 'Sinful' and 'The Story of the Blues'.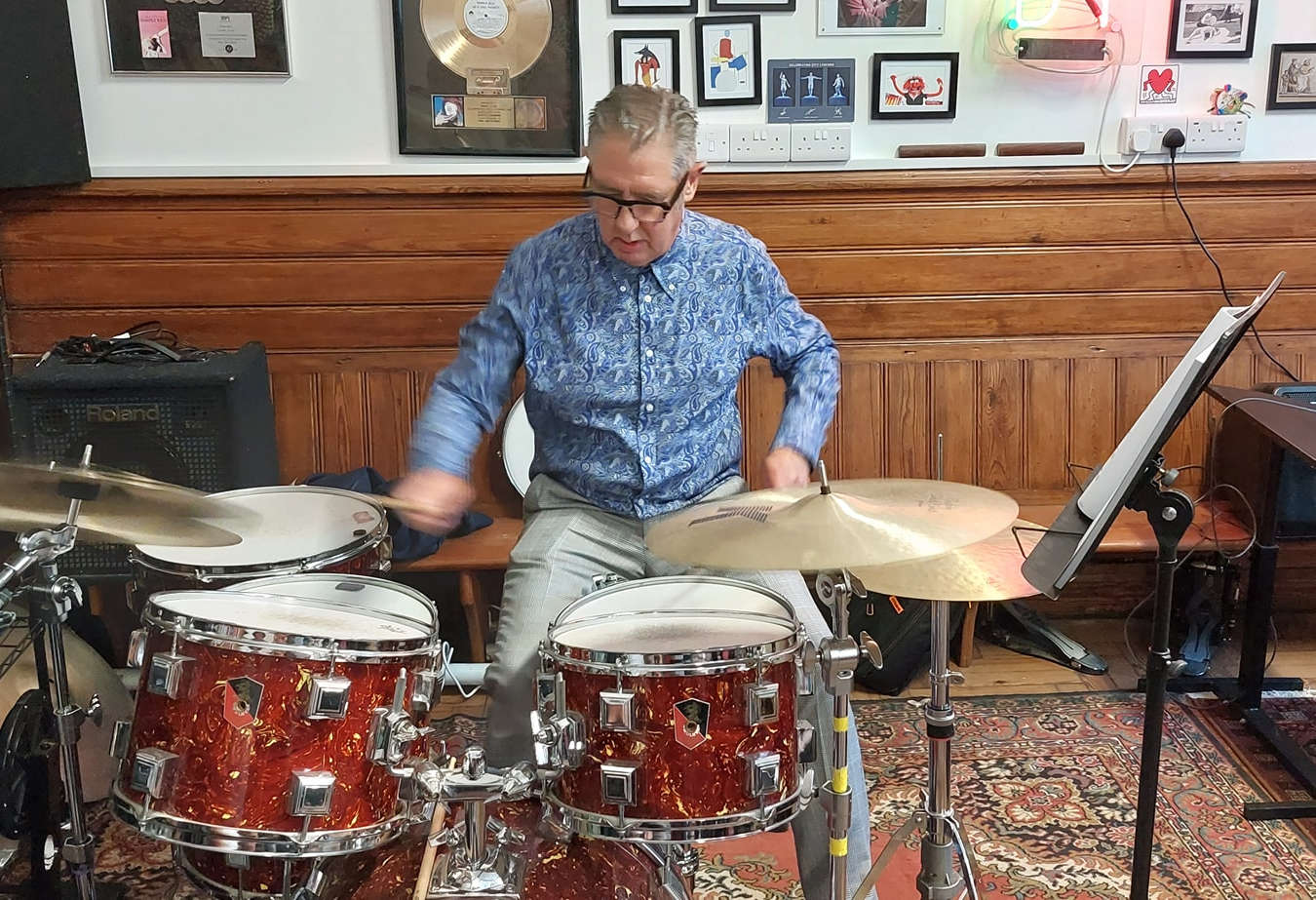 Chris began playing the drums aged 15. His first band was called Flashback and he later joined a band called Fast Breeder, managed by the legendary Tony Wilson, founder of Factory Records.
He was also in bands Durutti Column and The Mothmen before joining Simply Red.
Chris was part of the original line-up of the band, fronted by vocalist Mick Hucknall, which achieved international success in the mid-to-late 80s and early 90s.
Watch Chris drumming on Simply Red's hit 'Money's Too Tight (To Mention)' in 1985
Chris retired from drumming until the mid-noughties when he began teaching and returned to playing in bands, which included touring with Pete Wylie and The Mighty Wah!
He recently held drum lessons at the Nice 'n' Sleazy punk festival at the Trimpell Club in Morecambe and has also held workshops at Lancaster and Morecambe College.
The new studio in Morecambe (below) has several professional drum kits, recording equipment, a large collection of vinyl records and other music memorabilia.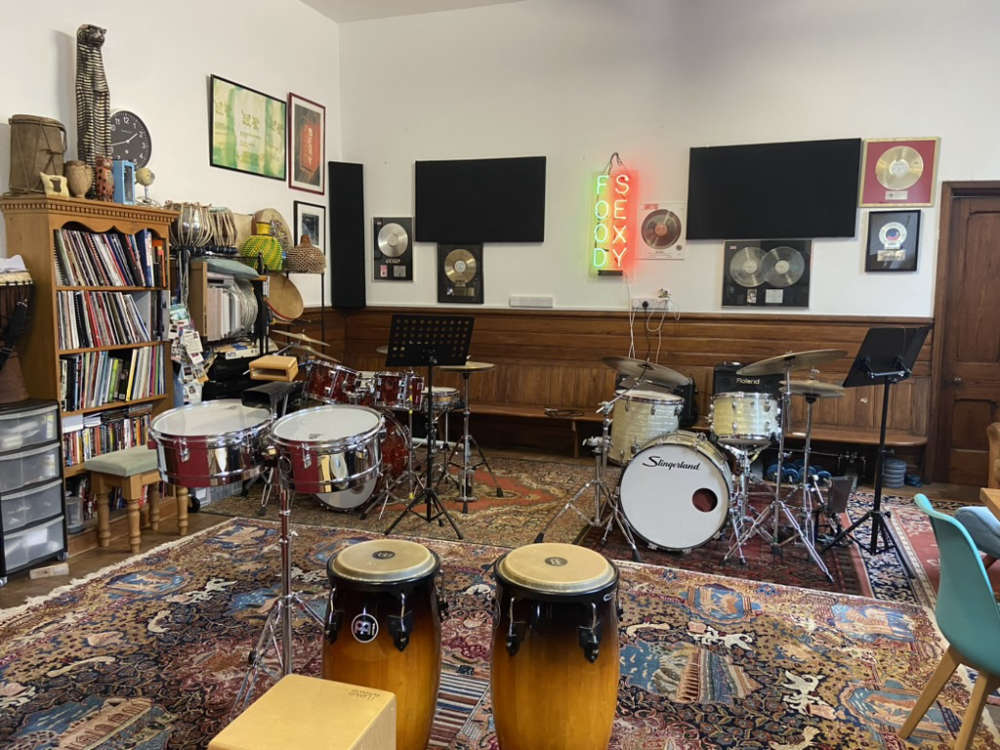 The opening night was attended by many members of the local music scene.
For more information on lessons with Chris, email chris@chrisjoycedrums.com