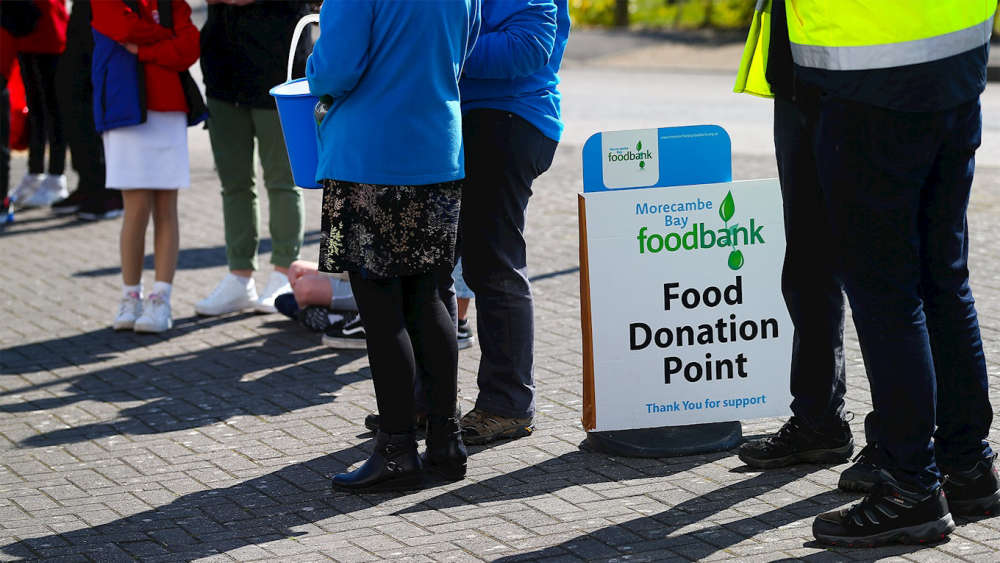 Donations for the local foodbank will be accepted before this weekend's Morecambe FC home match against AFC Wimbledon.
Morecambe Bay Foodbank will be on hand to accept donations of cash and food ahead of Saturday's home game at the Mazuma Mobile Stadium.
Founded by local community groups and churches, Morecambe Bay Foodbank works together towards stopping hunger in the community.
Since its inception in 2012, they continue receive and distribute over six tonnes of food every month to those in need.
MFC Community Sports chief Stuart Glover has appealed to supporters to bring what they can for the cause.
He said: "The foodbank is really important with the cost of living being horrific at the moment, so we need to make sure people are able to get food from payday to payday.
"They'll be set up outside the ground from 12:30, accepting donations of food but more importantly cash - the foodbank can use that money to buy much needed supplies."
Over 90% of food distributed by foodbanks in The Trussell Trust network is donated by the public.
Donations can also be given by people not attending the match itself.
Morecambe Bay Foodbank is based on Westgate in Morecambe, in between Home Bargains and Westgate Tyres. Their opening hours are 9am – 4pm Monday - Thursday and 9am -3pm on Fridays.