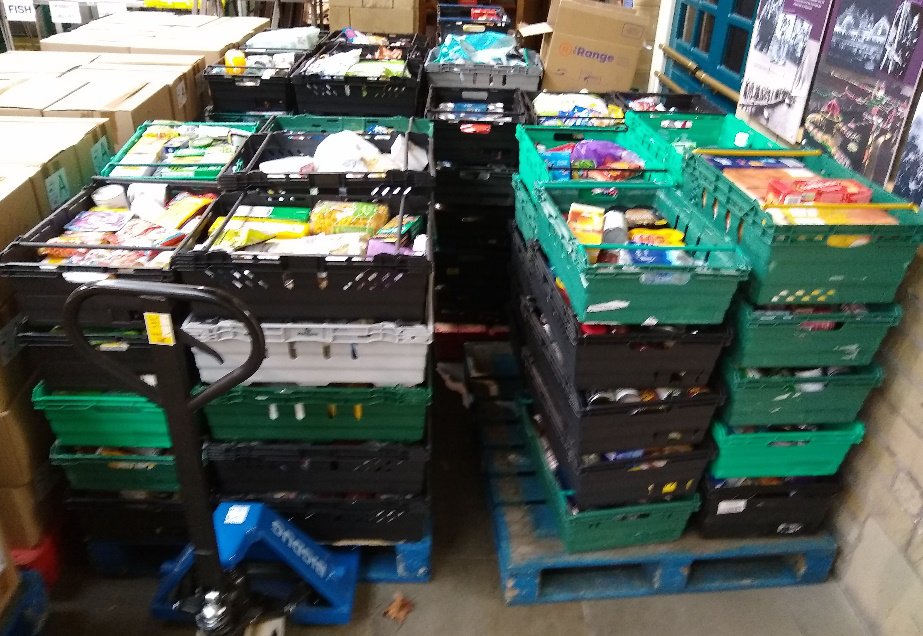 During their online AGM held today (Friday 12 February), Chair of the Board of Trustees, Joanna Young, reported that in 2020 Morecambe Bay Foodbank delivered 38,196 five-day food supplies to local families.
This represents an increase of 368% on the previous year with support given to 25,768 adults and 12,428 children. In addition, the Uniform Project has provided support to 200 children.
Joanna said, 'From the moment Covid-19 took hold, staff and volunteers have had to adapt incredibly quickly to try and continue to provide emergency food to people who need it quickly, efficiently and most importantly, safely.'
As a consequence, the Foodbank had to close down its face-to-face operation in the West End Community Centre because the accommodation could not facilitate social distancing and therefore wasn't safe for volunteers, staff or clients. Fortunately, Lancaster City Council quickly recognised that access to food might become difficult for some residents as the first lockdown arrived. Their collective foresight and willingness to work in partnership with the Foodbank, gave access to seconded staff, vans, buildings, funded boxes and fresh food purchasing.
Other key partners include Lancaster Area Search and Rescue (LASAR) who provided route mapping software, Hotfoot Design who built a website at record speed, and at cost, to allow agencies to refer clients via a website rather than the usual voucher system, and the Citizens Advice Bureau who have provided thousands of foodbank referrals and, along with the City Council and other partner agencies, taken many thousands of calls from clients needing help.
In her report Joanna paid tribute to all the volunteers who 'continue to be our lifeblood' and noted that 'as always, the good people of this district have never let us down - and although there were moments when we worried about having enough food, the donations that we have received have been frankly breath-taking.'
Joanna concluded by saying 'In 2021 we hope to move to new premises to start the next step on our journey which will be to continue to help people as we all recover from this devastating pandemic. We don't know what demand is going to be like but we suspect it will be high, and we are prepared to meet whatever is thrown at us. That's because we have an amazing team of staff, trustees and volunteers and we are all committed to ensuring that no one goes hungry in our community.'
Details of the different ways that donations can be made to the Foodbank can found on their facebook page: https://www.facebook.com/MorecambeFoodbank