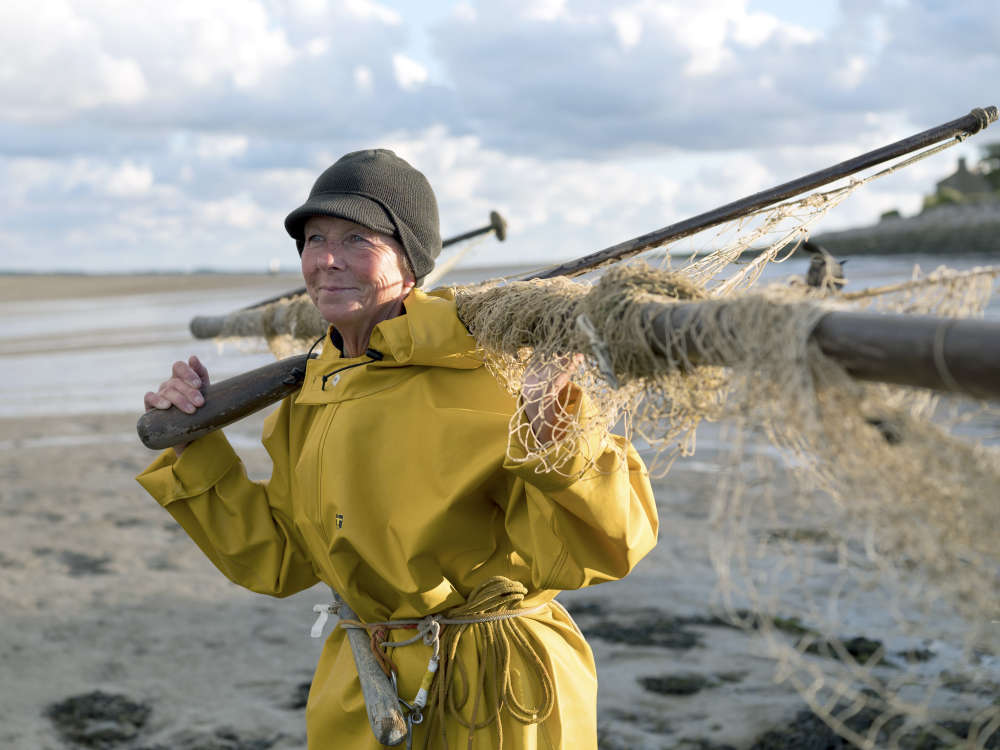 The work of the fishermen and women of Morecambe Bay is being celebrated in a new book and photo exhibition.
'Going to the Sand' features stunning images by photographer Tessa Bunney.
Tessa worked with people from the local fishing industry over a three-year period, spending many days six miles out on the Bay in all seasons and weathers.
Some of her photos are taken at sea level, clearly showing the hard graft of cockling.
Others, captured by state-of-the-art drones, show the wide expanse of sand and treacherous channels the fisherman must navigate.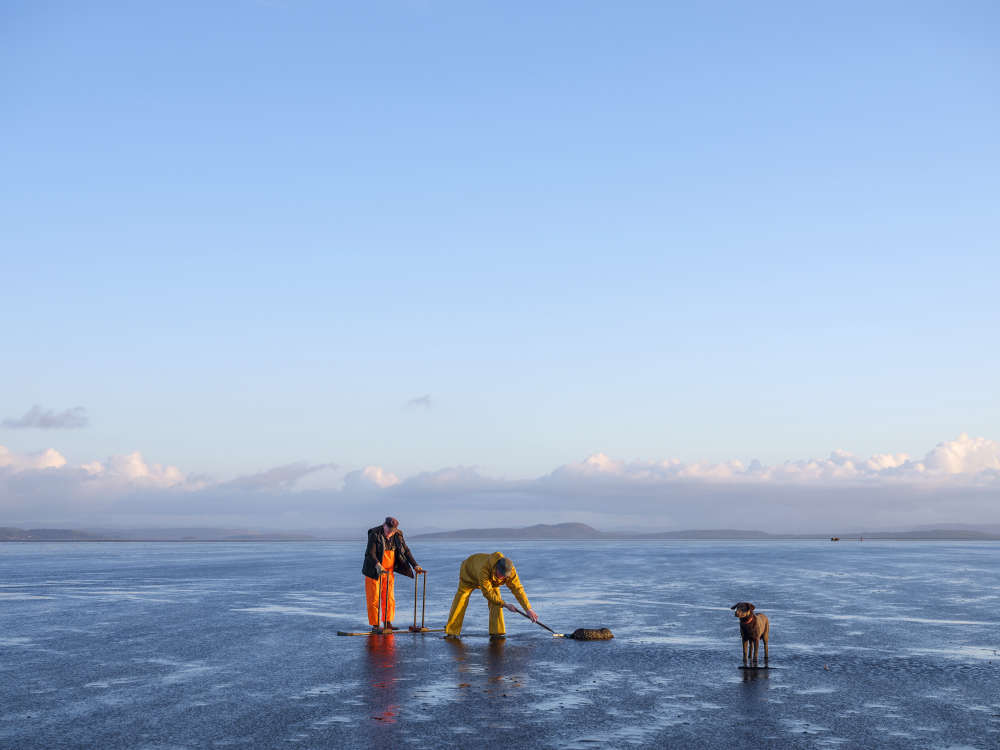 "As a photographer, sometimes people and places just get to you and Morecambe Bay has been like that for me," said Tessa.
"It was a chance meeting with two of Flookburgh's handful of remaining fishermen four years ago that led to this series of photographs
"I learnt about craams and riddles, tide tables and bye-laws, shrimping, musselling, cockling and fishing with all kinds of nets. These skills have been passed down through generations of fishermen, all with the backdrop of the beautiful but often harsh landscape of the Bay."
While she was working on the project the pandemic struck. Changes to fishing regulations which limit catches together with the retirement of several of those within the fishing community mean Tessa's images have already become a historical record.
Tessa is pictured below.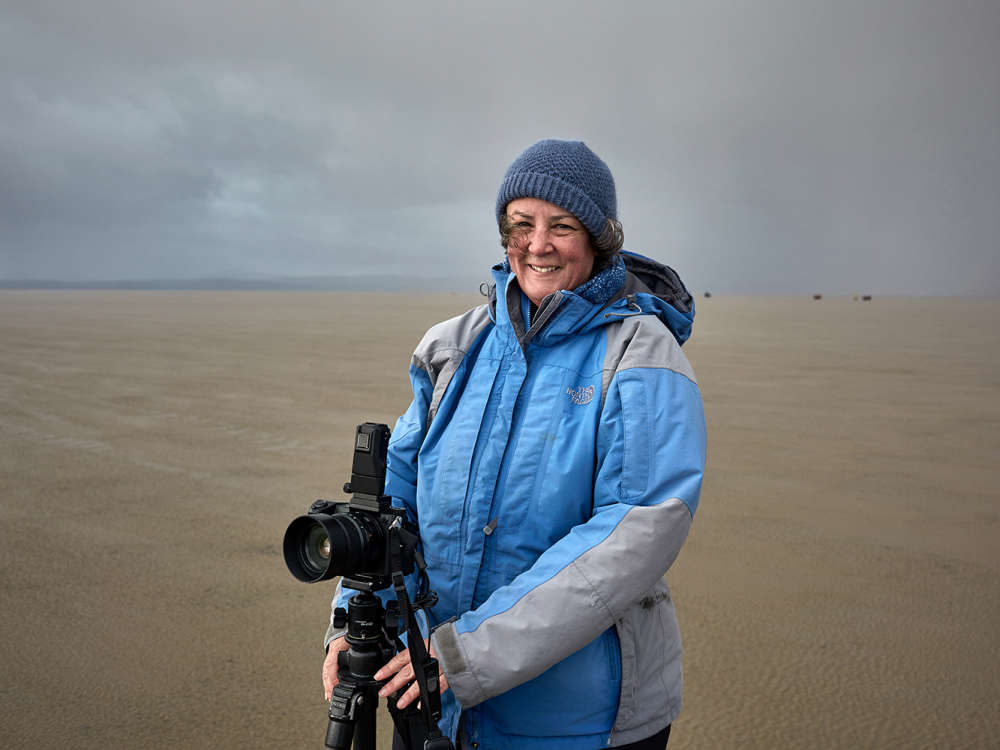 Going to the Sand can be viewed at More Music, at 13-17 Devonshire Road, Morecambe until December 17, Monday to Friday during opening hours.
A limited edition book which contains images as well as recollections and anecdotes from Morecambe Bay's fishing community is also available.
Going to the Sand, published by Another Place Press, is available from Tessa info@tessabunney.co.uk