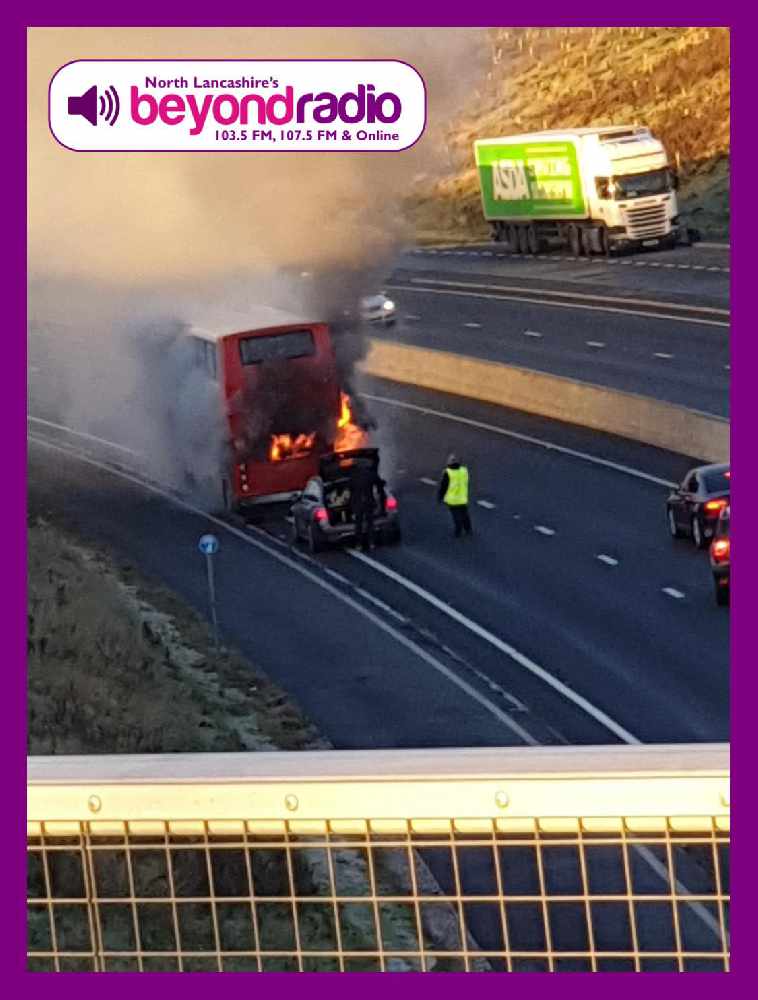 There were travel disruptions this morning along the Bay Gateway following a bus fire, shortly after rush hour fire crews were called to assist a Stagecoach Bus which had caught fire from the rear of the vehicle.
One of the witnesses who tried to help control the blaze whist emergency crews attended was Chris Dalby of 'Dalby Fire Group' who happened to be passing during his morning commute.
Chris, who is trained in the operation of fire fighting equipment, happened to have a stock of fire extinguishers in his car who took swift action to tackle the blaze.
Speaking of his actions, Chris tells us:
"I was travelling past and saw the bus driver running from the bus my fear was people and children were aboard."
"Fortunately the bus was empty of passengers I was never going to be able to totally extinguish the fire as it was a deep-seated fire just happy to try and contain until emergency services attended and as always - first class service and bravely dealt with by the fire service with ease first class service."
There were no injuries from the incident.
The dramatic scenes were caught on video from a vehicle passenger (below).
If you have a news story, you can email newsdesk@beyondradio.co.uk