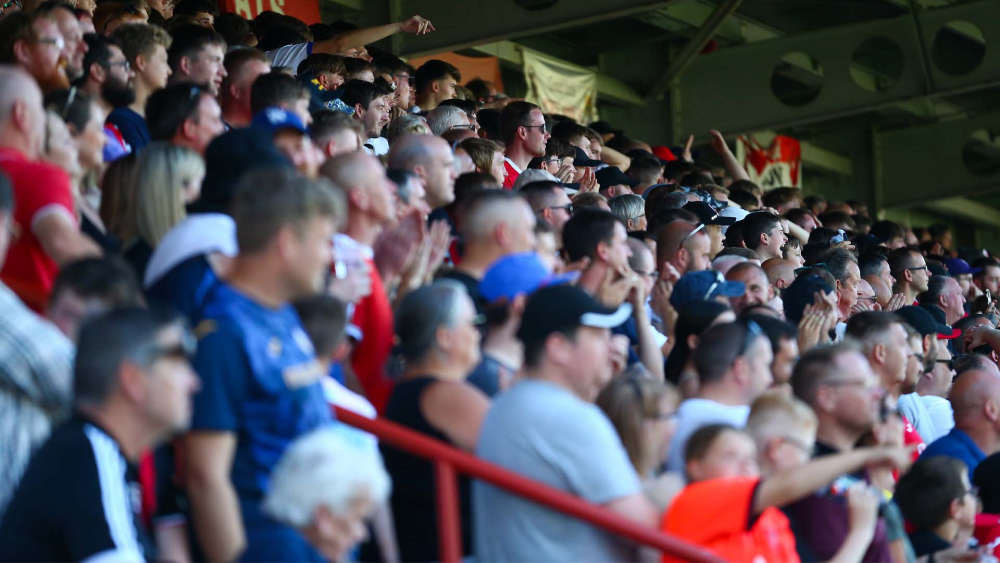 Morecambe FC has received two nominations in the 2023 Northwest Football Awards.
The club are finalists in the category of Best Club Marketing, Sponsorship or Engagement Campaign, in recognition of the activity to launch season ticket sales for the 2023/24 season.
The #OurTownOurClubOurTeam initiative featured an innovative video, starring fans from various sectors of the local community, and numerous local landmarks, from Morecambe promenade, to inside the Mazuma Mobile Stadium, and right across the town, to convey the message that the club was for the whole community.
Adam Mayor has also been shortlisted in The Athletic Rising Star of the Season.
You can vote for Adam by CLICKING HERE.
Voting for this award closes at 5.00pm on September 29.
The winners will be announced at a ceremony on Monday, November 6, 2023, when the awards are held at The Point, Emirates Old Trafford in Manchester.
Morecambe FC CEO Ben Sadler said: "This is fantastic recognition for a campaign that we truly felt captured what we wanted it to and brought together supporters of all ages and demographics that feed into the kind of club we are trying to build.
"A lot of hard work goes in to putting these marketing campaigns together, whether it be for season tickets, kit, or commercial promotions, and we are very lucky to have the dedicated and focused team we have here to deliver it.
"The high retention of season ticket holders following our relegation last season shows how committed our supporters are to the Club, and coupled with this marketing campaign, it is clear to see the pride we all take in being part of the Morecambe FC family."