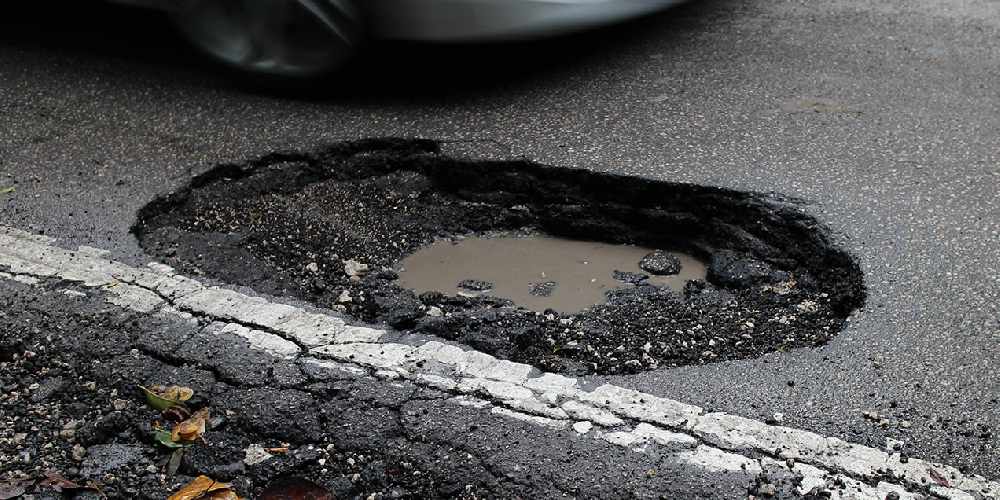 Lancashire County Council's cabinet has agreed a major programme of investment in vital transport infrastructure including roads, streetlights, bridges, flood prevention measures, and cycling and walking improvements as part of a package worth £45.8m over the next year.
It includes £30.3m to resurface roads and prevent potholes appearing following the damage caused during a particularly cold winter. This adds to £6m which has already been set aside to ensure timely repairs can be made to potholes throughout the year. Of this, £6.4m is being put into repairing residential roads, and more than £8.8m prioritised for the busiest A, B and C roads.

A further £2.8m is to be invested in improving rural roads, along with £950,00 for rural 'moss roads' which need special maintenance due to the wet and peaty ground they're built upon.

The programme includes £3.5m for maintenance to bridges, £1m of repairs to streetlights, £1.2m to upgrade traffic signals and £300,000 for up-keep to public rights of way.

The process for allocating this year's highways budget has been affected by the Covid-19 pandemic. The Department for Transport usually gives an indication of the funding which councils can expect to receive for a 3-year period allowing them to plan ahead, however due to disruption caused by the pandemic a one-year funding allocation for 2021/22 was only confirmed in February.

This means that £22.4m of schemes has currently been programmed based on estimates of previous years' funding, with a further £16.3m of investment still due to be allocated. A report to cabinet outlined details of initial schemes including maintenance to 50 residential roads, 40 A, B and C roads, and 21 pavements, however work will now take place to prioritise a further round of investment over the next year.

As part of the annual budget which was recently agreed, councillors committed to add to the funding received from government to boost investment in transport with a further £10m funding for highways, £5m for flooding improvements and £2m for walking and cycling.

The £5m for flooding will go towards schemes to protect potentially at-risk parts of the county's highway network from future flooding, as well as allow highway teams to respond to any incidents. A programme is due to be developed over the course of the year.

County Councillor Keith Iddon, cabinet member for highways and transport, said: "Lancashire's transport infrastructure is our single most valuable asset, and keeping it in good condition is vital to our everyday life, ensuring that people and goods can travel efficiently.

"We know that roads are a big priority for residents and businesses, and while the cold winter has had an impact on our roads, this investment programme will ensure that timely repairs will take place and many new surfaces will be laid over the warmer months to come.

"I'm very pleased that we're in a position to invest so much in the next year thanks to some extra funding received from government, and good management of the county council's finances over recent years.

"By following the principle that prevention is better than cure, which is at the heart of our Transport Asset Management Plan, and maintaining investment levels over many years, the condition of our infrastructure is gradually improving, which will help to reduce the level of defects such as potholes in the future. Being able to demonstrate good management of our assets also means we have received an extra £3.2m from the Department for Transport's incentive fund for the coming year.

"We added an extra £17m to the budget in February, which will help to keep this plan on track as well as helping to make our roads more resilient to extreme weather.
"This, along with the government funding we still need to allocate, will also help to tackle priorities which emerge over the coming months, and we'll now be working to assess where it's most needed."

The programme also includes £2m for improvements to existing walking and cycling networks including Public Rights of Way. These have been more important than ever over the past year to help people exercise and enjoy the outdoors during periods of lockdown. This funding will be drawn on over the coming year as needed to address emerging issues, with a programme of work also due to be developed to maximise the remaining allocation.

County Councillor Iddon added: "In many ways the lockdowns over the past year have shown the potential for our walking and cycling networks with many more people using them to get out and about in their local area.

"It's important that we invest in walking and cycling to make these options more attractive for everyday travel, and we will continue to improve our existing roads and paths as well as taking opportunities to add to and extend them."