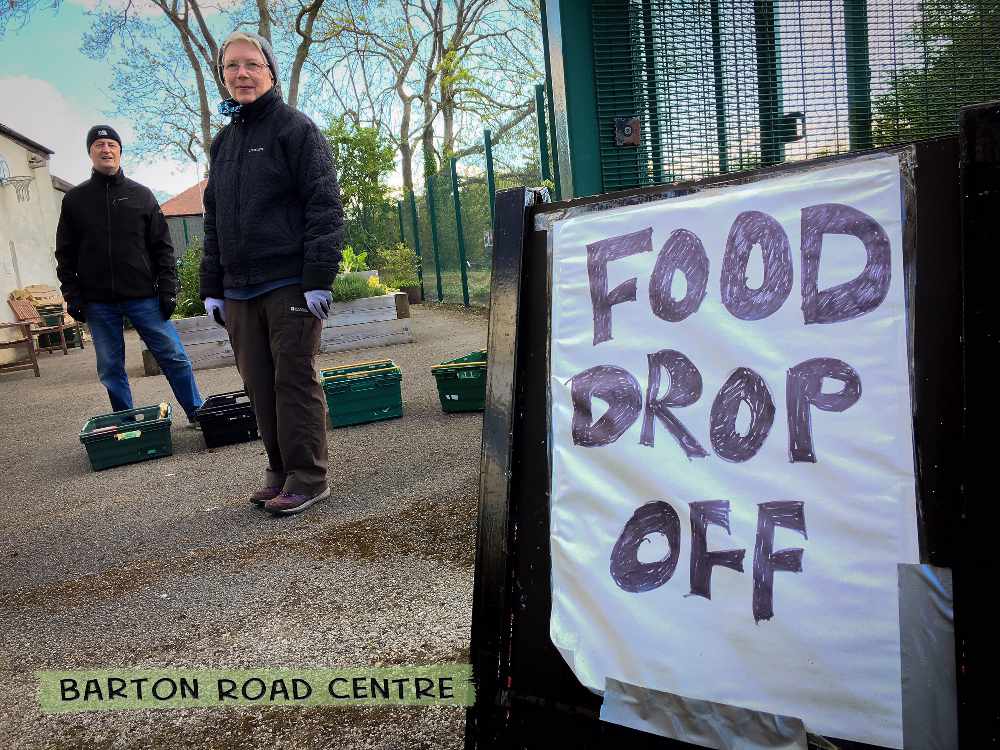 John & Anne Sugden, two of the many Barton Road volunteers supporting the food bank.
More than 400 crates of food and toiletries so far have been sent to Morecambe Bay Foodbank during the COVID-19 pandemic, thanks to the residents of south Lancaster.
The crates have been collected at Barton Road Centre which has been a drop-off point manned by volunteers over the past seven months.
And no-one knows how successful the community effort has been better than Anne and John Sugden who have volunteered every Tuesday since the Centre launched its food drop off back in May.
"I wanted to help people and thought this was something I could do that would make a difference," said John.
"When we first opened the gate at the centre for the food bank collection, we had a queue outside and had to martial the people to make sure they social distanced. People were very supportive," added Anne.
Barton Road Centre will continue to be a Food Bank collection point for the foreseeable future and will be introducing a Toucan Project where neighbours in Scotforth, Bowerham and Hala will be encouraged to donate two cans of food per household and take them to the centre.
The food drop off sessions are every Tuesday and Thursday from 9am-1pm and that's when visitors and passersby can also purchase takeaway home-made soup, tea, coffee and hot chocolate from the back of the Centre.
The day-to-day running of Barton Road Community Centre is managed by the community-led charity Barton Road Centre. In normal times, the centre welcomes more than 600 users every week and delivers a wide range of sessions from a community choir and art groups to a Babies and Toddlers group and community lunch club offering food which is grown in the community garden at the back of the centre.
For more information about Barton Road Centre's various initiatives during the pandemic, ring 01524 65622 or email info@bartonroadcentre.co.uk